Motorpoint collaborates with Anaplan and Bedford Consulting to rev up financial planning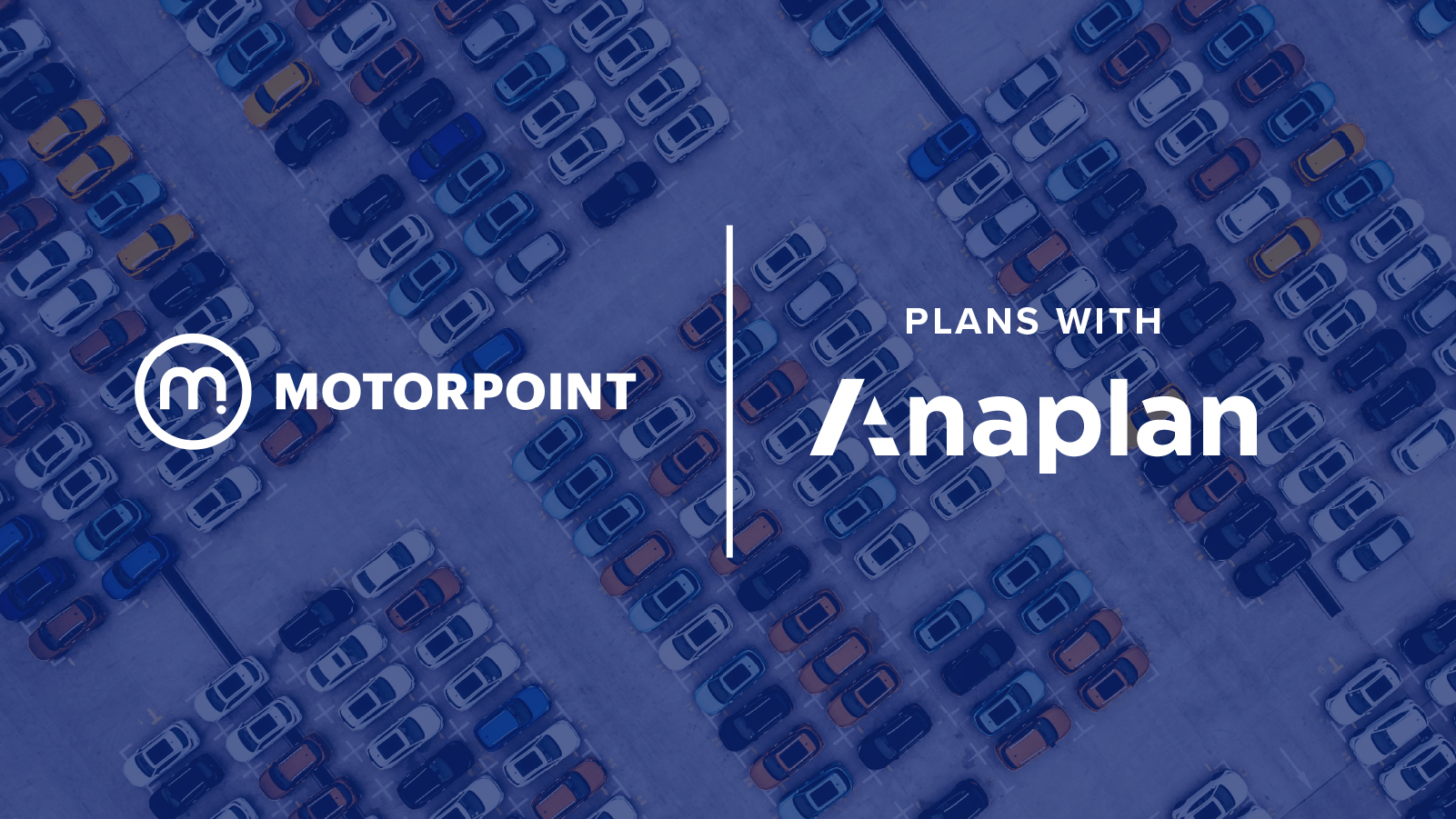 Motorpoint, the UK's largest independent retailer of nearly new cars and vans, has chosen to collaborate with Anaplan and Bedford Consulting to streamline its financial planning and analysis (FP&A) processes.
Motorpoint's continued growth, both as an online and brick-and-mortar retailer, means it needed to upscale its planning to drive greater operational efficiency. The company was looking for a way to streamline key finance processes using a single, dynamic tool that could also handle actuals and forecasting. Additionally, Motorpoint's finance team needed to be able to forecast on the fly and model several different scenarios – including new store openings.    
"We are thrilled to be partnering with Anaplan and Bedford Consulting to improve our FP&A processes," said Mark Gilbert, Finance Director, Motorpoint Plc. "With Anaplan's advanced capabilities and the support of Bedford Consulting, we are confident that we will be able to streamline our financial planning and analysis, saving time and improving accuracy."
With the Anaplan platform, Motorpoint's finance team will be able to model different scenarios with ease and then test the impact of those scenarios on its financial forecasting. Additionally, Anaplan's automated processes will help ensure that Motorpoint's finance team can speed up its analysis and financial management reporting as well as its strategic planning. 
"The used car market has experienced an immense amount of change in recent years, from navigating supply shortages and price fluctuations to rapid shifts in demand," said Dayne Turbitt, Managing Director, EMEA, Anaplan. "Amid this complexity, Motorpoint has its sights set on growth, and has selected Anaplan to help re-imagine its financial planning to meet – and beat – the market. We're thrilled at Motorpoint's decision to plan with Anaplan."  
As part of the collaboration, Bedford Consulting will be working with Motorpoint to ensure a seamless transition to Anaplan. With its expertise in financial planning and analysis, Bedford Consulting will provide the necessary guidance and support to ensure a successful implementation.
"Our collaboration with Motorpoint is an exciting development for the company and one that will undoubtedly bring numerous benefits to Motorpoint's FP&A processes," said Paul Rawlinson, Chief Customer Officer, Bedford Consulting. "With the implementation of Anaplan, Motorpoint will be well-positioned to continue its growth and success in the UK car retail market."
To learn more about the ways Anaplan helps businesses make the right daily planning decisions, visit https://www.anaplan.com/customers. To see how Bedford Consulting is helping Anaplan customers deliver on their strategic objectives, visit www.bedfordconsulting.com/customer-stories.