Embracing equity is the future of business; celebrating the graduates of Anaplan for All 2.0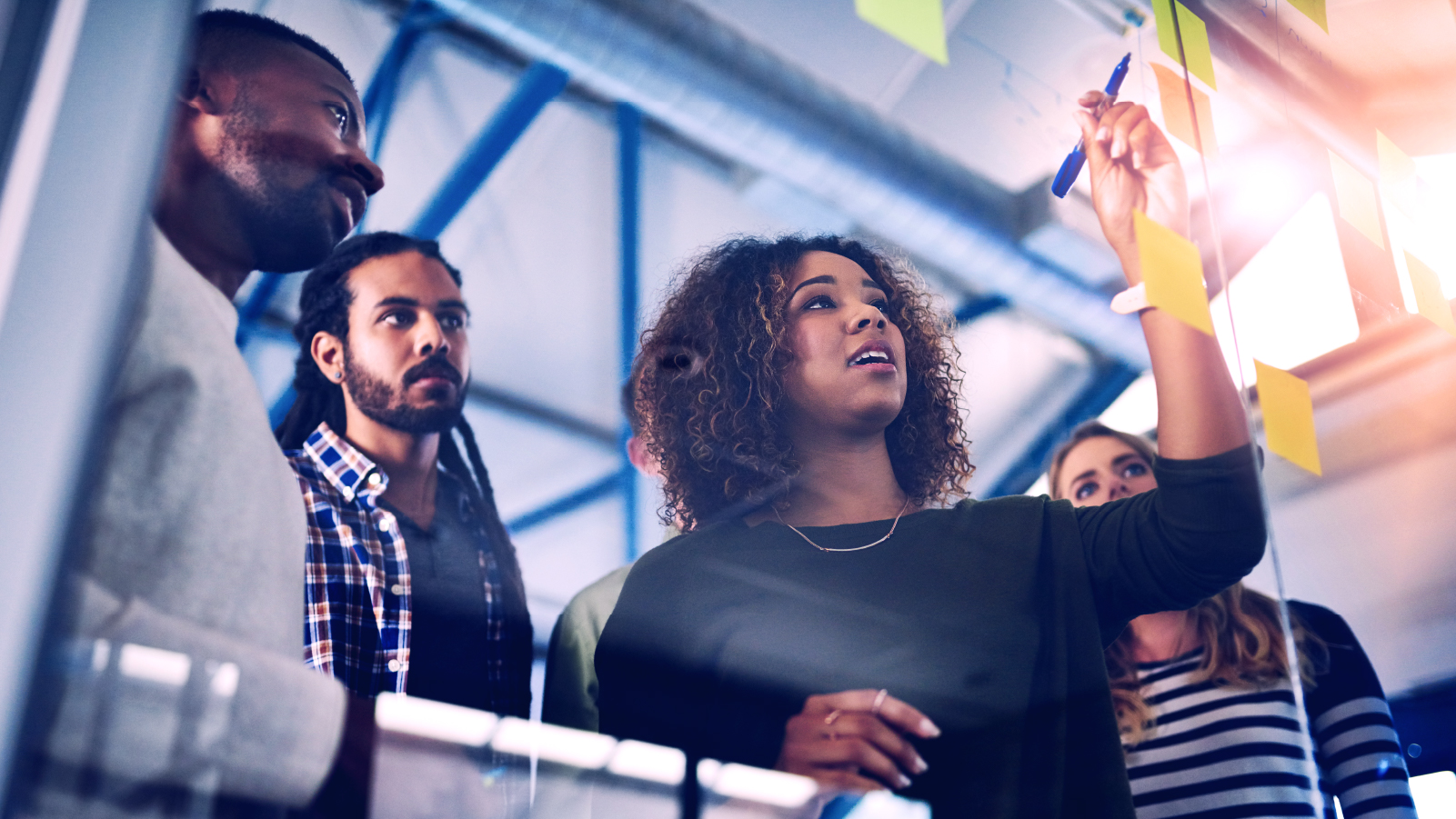 Listen: Hear from the Anaplan for All 2.0 graduates about their experience becoming certified model builders.
As we race headlong into the data-driven economy, Anaplan is preparing a workforce that is ready to meet the needs of business acceleration.
On January 29, 2022, nearly 70 Fellows graduated from Correlation One's Anaplan for All 2.0 program. This is the second cohort of Certified Model Builders to complete a free data training program designed to make inclusion and equity central to Anaplan's growth strategy.
As use of our platform grows, we are building a pipeline of diverse data talent—that not only fulfills our own talent needs for model builders—but also that of our customers and partners. Anaplan for All is a workforce solution proving that what is good for business can also garner good will.
Correlation One specializes in helping businesses identify and elevate data talent. That's why Anaplan partnered with them to create the Anaplan for All program. It's part of a multi-faceted workforce planning approach to help Anaplan, our customers, and our partners recruit, develop, and retain talent—while simultaneously working to close the skills gap and increase STEM-related employment opportunities in minority communities.
"It's the most equitable vocational school of the future." That's how Correlation One co-founder and CEO Rasheed Sabar described the program during the online Anaplan for All graduation ceremony.
Correlation One sources data talent from among those who are typically underrepresented in the information technology industry. Often, they are women, immigrants, people of color, LGBTQ+, or those who identify and intersect with a host of other marginalized groups.
"Anaplan, at its core, is a skill of tomorrow," said Sabar. "It's something that's going to be an enormous growth industry, and we're incredibly proud to create a more diverse entry point into the jobs of tomorrow."
Many of the Anaplan for All Fellows completed the 12-week program while maintaining full-time employment, juggling parental responsibilities, and navigating a persistent global health crisis. The heroics required of the Fellows was not lost on Sherika Ekpo, Anaplan's Chief Diversity and Inclusion Officer, who gave the keynote address.
"I know it was a lot of blood, sweat, tears, and sacrifice," said Ekpo. "Not only have you demonstrated a commitment to yourselves and the economic future of your families, but you have also shown a real investment in our community. In this program, you demonstrate our ability to develop a skilled group of model builders. You came to this program not only to understand our models but also…and more importantly, data and decision-science."
Also among those offering congratulations to the graduating Fellows was Anaplan Chairman and CEO Frank Calderoni. "I hope that this opportunity has provided value that you can leverage in your career beyond just model building," said Calderoni. "Much more than just a technical skill; it's a way of thinking and solving problems in a very creative way that will be in demand in every industry around the world. I'm proud of the work that you've done to get to this point."
Anaplan for All 2.0 graduates face an optimistic employment outlook. Currently, over 4,000 job openings are referencing Anaplan and model building, and that number is expected to increase over the next six months. Anaplan for All boasts an impressive success rate, with approximately 70% of the first cohort graduates securing jobs within the Anaplan ecosystem. Based on the number of new graduates who have either accepted positions or are actively interviewing for jobs—including with the program's Employer Partners—we anticipate Anaplan for All 2.0 cohort graduates will meet with similar success.
Given Anaplan's ever-expanding adoption in the marketplace and the corresponding need for more certified Anaplan model builders to join client companies, Anaplan for All 3.0—which starts in March 2022—expects to welcome 500 new Fellows. It will be our largest cohort yet.