Signs of success, a Master Anaplanner's career journey from joblessness to entrepreneurship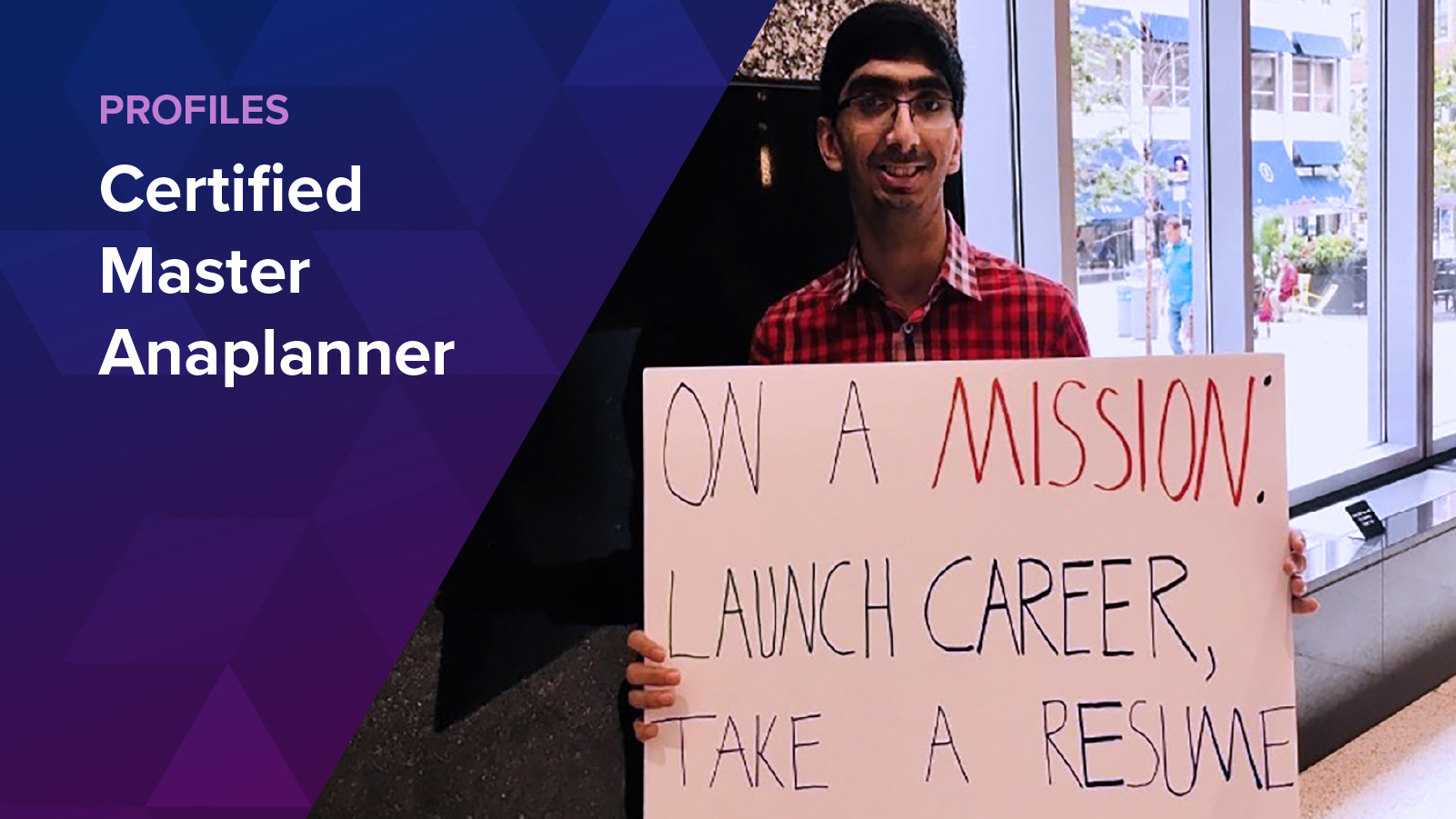 In the summer of 2018, I embarked on what proved to be the most extended job search of my early career. I had no idea that it would lead me to become a Certified Master Anaplanner and my own consulting business.
Despite being a top student and a recent graduate from the University of Minnesota, my job search was met with rejection after rejection. Conversations with recruiters led to nothing. My online applications seemed to disappear into the ether. Informational interviews and "get to know you" meetings led to dead ends. I was frustrated and still nowhere near landing a job. After weeks of failure, I thought, "there has to be a better way."
Around the same time, I came across a LinkedIn post that pictured a college graduate with a strong background in software engineering from California. He was holding up a sign that read, "Homeless, hungry 4 success, take a resume." His transparency resonated with me. I read through his story and found out he received hundreds of job offers and interviews from that single post alone. Feeling inspired, I decided it was time to take similar action.
I went to the nearest store to buy poster board and markers, then printed 100 copies of my resume. I positioned myself in the most visible place I could think of, the Minneapolis Skyway (in the middle of the business district), and held up my sign. It said, "On a mission: launch career, take a resume."
I handed out 75 resumes over two days. I made several connections on LinkedIn and generated some local media buzz. Despite this, I still had no job offers. Then, on the second day, building security told me that holding my sign was considered loitering.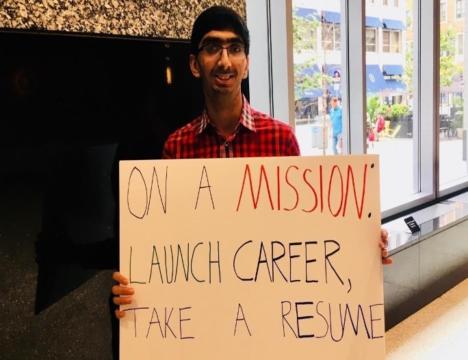 Just as I was heading for the exit, I heard a man say, "excuse me, sir." He introduced himself as Robert Gerads, CEO of Fulton Analytics. After inquiring about my education and career interests, he asked if he could take my picture and share it with his 12,000+ LinkedIn connections. That's when the power of social media and good people combined to launch my career.
Not long after posting the picture of me with my sign, my phone started going crazy! The response from Robert's connections was overwhelming. I finally started getting interviews and, more importantly, job offers. One of them came from Anaplan, looking for motivated people for the Product Support Team.
Anaplan stood out for me among the other potential employers because I felt like my role within the organization would be more than just a job. I really liked the owner-employee concept that makes everyone accountable for the company's success. I was impressed by the corporate culture, the product, and their vision for the future of business. That is how I started my journey into the Anaplan ecosystem.
After developing my skills at Anaplan for two years, I went on to work as an Anaplan Consultant at a partner firm before launching my own business, FSF Consulting Group, with the support of my mentor, friend, and Anaplan champion, Jared Dolich.
In 2021, Anaplan chairman and CEO Frank Calderoni shared my unconventional hiring story in his book, Upstanding: How Company Character Catalyzes Loyalty Agility and Hypergrowth. In the book, Frank described my career arc in the following way. "For us, this is a happy ending – when people can leverage their Anaplan expertise for further professional growth, it strengthens the Anaplan brand and the overall ecosystem. We are proud to see the ranks of Anaplan users continue to grow both inside our organization and throughout the business community."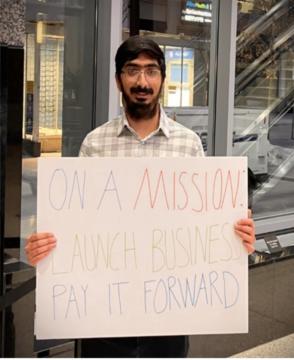 I went back to the Minneapolis Skyway this year with a new sign. It said, "On a mission: Launch business + Pay it forward." My goal is to provide quality Anaplan services and play a vital role in the Anaplan Community in thought leadership. The Anaplan Community is an exciting, thriving, vibrant place. I am proud to be a part of it.
_________________
Daanish Soomar co-hosts "The Best Practice Podcast," where he and fellow Solution Architect Zack Fennessy discuss issues related to the Anaplan Ecosystem. You can listen to the podcast on Spotify and Apple audio streaming services.