Progress in planning transformation: Key takeaways from Anaplan Connect Singapore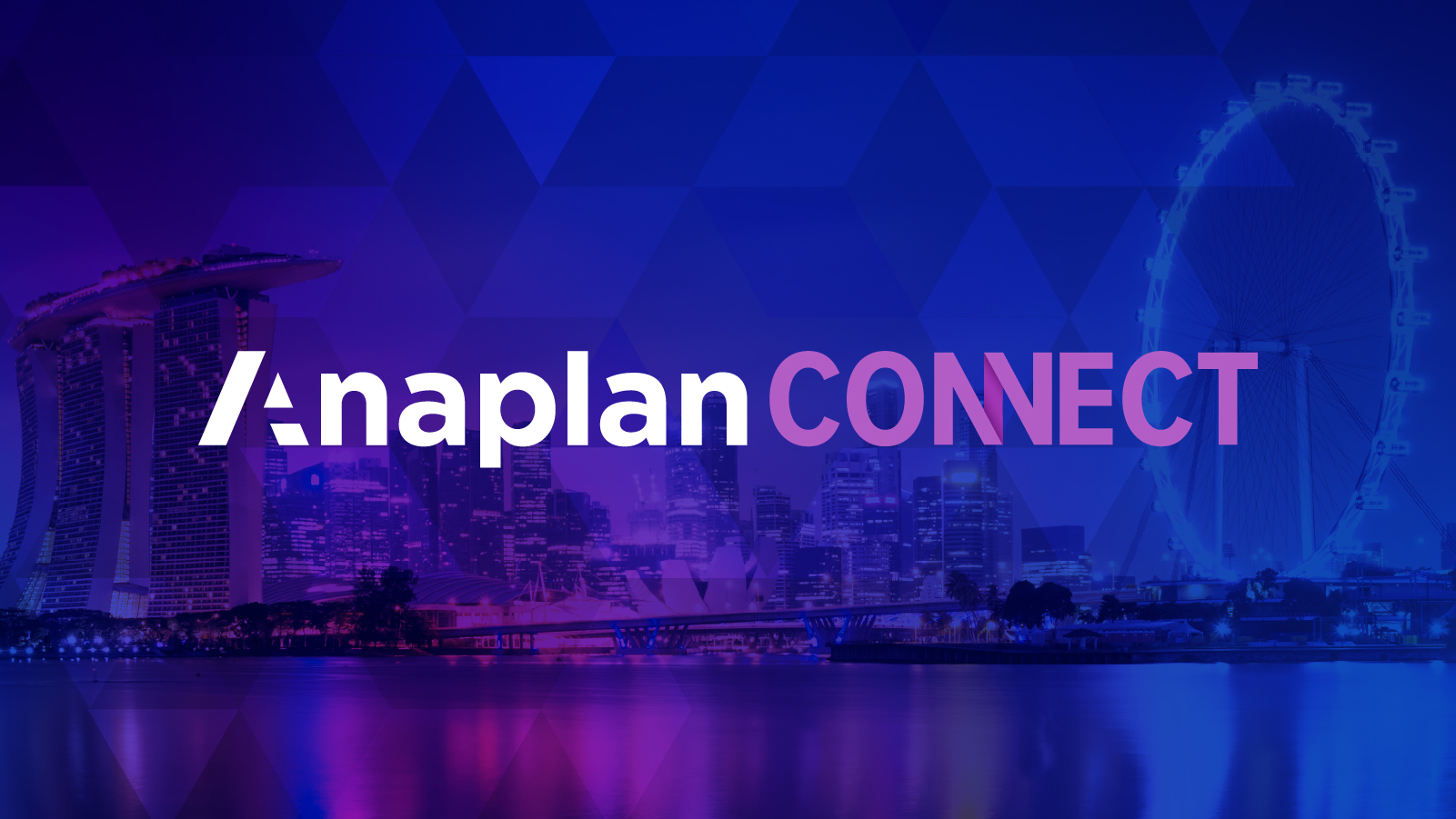 From geopolitical tensions and shifting regulations to rising customer expectations, digital adoption, and the persistent impact of COVID-19, businesses in Singapore face numerous issues that present both challenges and opportunities for the future. Thriving in this environment requires decision-makers to have strategic foresight, innovative thinking, and the ability to act with agility to drive sustainable growth and viability.
These pressing issues took center stage at our recent Anaplan Connect event in Singapore, where local customers and partners came together to share insights and stories based on their experience working with advanced planning capabilities to meet the demands of the market and optimize their operations for success.
And with an overwhelming 95% of attendees planning to embark on digital transformation projects within the next year, it's no surprise that operational excellence and improving cross-functional collaboration were cited as top priorities for industry leaders across Asia.
The following are some of my favorite discussions from the event.
Rio Tinto, one of the world's largest metals and mining companies, sat down with our partner Vuealta to share how the organization has leveraged Anaplan's platform to enhance demand forecasting, optimize inventory management, and effectively manage costs in an incredibly complex environment.
"Our supply chain planning philosophy is to minimize disruptions as much as we can," that's according to Rio Tinto's S&OP and Customer Service Manager, Munira Kunhi. "For the last 3.5 years, Anaplan has allowed us to optimize and change our business processes. We now have greater data linkage on the journey to a single source of truth, key system KPIs, and accountability for our teams."
At a time when supply chain resilience is top of mind for almost every business leader in Singapore, Deloitte Southeast Asia, one of Anaplan's leading global partners, shared strategies to help organizations reimagine their operations for long-term success.
According to the company's Executive Director of Supply Chain and Network Operations, the first thing businesses need to understand is whether they will navigate disruption to survive or thrive. "That will be the difference between whether you are implementing technology to replace legacy tools, or if you are going to truly transform and create a new supply chain that will be sustainable, resilient, agile, and data-driven."
From there, businesses need to prioritize getting the right data across the organization to drive stronger collaboration and decision-making. "Don't start thinking about the physical movement alone, because moving things around the world is not the main problem."
Instead, focus on the synchronization of data. Start by establishing a digital supply network, what Deloitte calls the digital core. This single source of truth will help you integrate all relevant supply chain data–from procurement and planning to manufacturing and logistics– then transform that data into compelling insights that will enable your business to make data-rich decisions.   
Finally, we had the opportunity to interact with planning leaders from several unique industries about their digital transformation journeys – companies like Lenovo, Vena Energy, and Robinsons Bank Corporation, among others, which leverage Anaplan to address complexity in today's market.  
For instance, NTUC Fairprice, the largest supermarket chain in Singapore, noted that Anaplan's flexibility has been critical to planning success post-implementation. The company currently leverages Anaplan to help with driver-based planning and budgeting across several business units and emphasized the importance of continuously reviewing models to ensure the company's goals are being met and best practices are being utilized.  
Leading independent power producer Vena Energy started working with Anaplan four years ago, focused initially on financial planning and consolidation. Now the company has embraced the concept of connected planning and leverages several Anaplan models across different departments, including finance and HR. According to the Group Head of IT, the connectivity between functions has helped Vena stay on top of change and the impact change has on various departments. "With Anaplan, when a change happens, I know it's going to be reflected." 
In the financial services industry, Robinsons Bank Corporation noted that Anaplan has become a true partner for change across the commercial bank, "we recognize Anaplan not just as a platform for budgeting and planning, but as a transformative organization tool for the entire bank to see and monitor. It goes beyond planning but also assists with execution."
The dynamic nature of the current market in Singapore demands a proactive and forward-thinking approach from businesses. Agile planning–where real-time data informs strategic decision-making across an organization­–is critical to survive and thrive in this landscape. As we heard from our customers and partners during our Anaplan Connect event, now is the perfect time for businesses to re-imagine key planning and operational processes in order to navigate uncertainties, seize emerging opportunities, and stay ahead of the curve.    
To learn more about the Anaplan Connect event series or to register for an event near you, please visit https://www.anaplan.com/connect. To catch all of the on-demand sessions from our global Anaplan Connect event series, visit https://connect.anaplan.com/2023-videos/.