The speed of decision-making is faster than ever before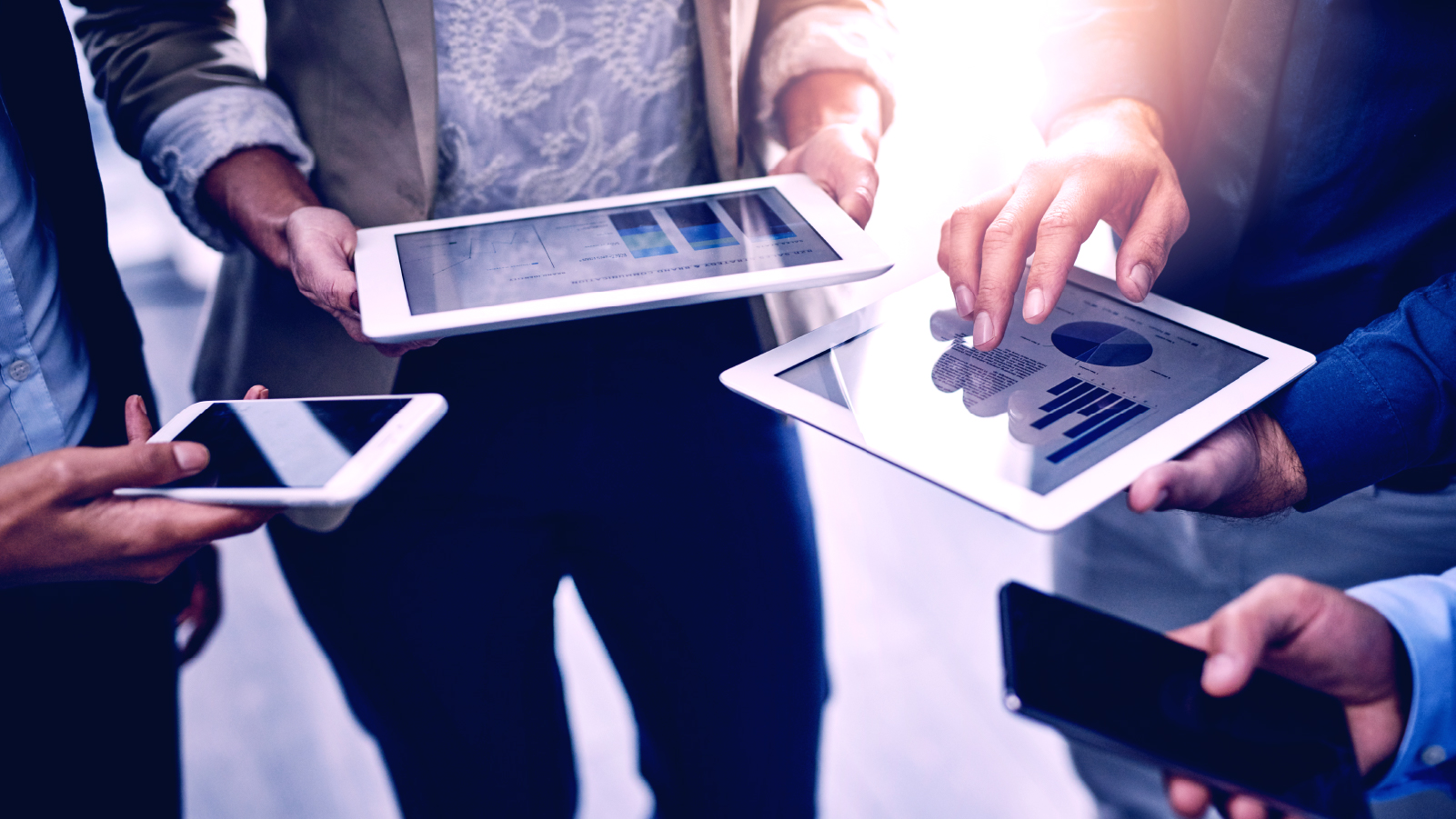 We're only three months into 2022, but chances are, many companies' annual plans are no longer relevant. Geopolitical tensions that have worldwide implications, supply chain and labor shortages drive further inflation, and a transition from pandemic to endemic that has renewed conversations around the future of work are requiring companies to rapidly adjust their business models and processes.
From my recent conversations with customers and my CFO peers, it's clear that this new wave of volatility has once again called into question the annual business plan – where leaders create a plan in Q4, then revisit it a year later to compare expectations against results. Annual plans have their value, but when created as a static "one-and-done" instead of as a continuous process, leaders find themselves left behind. I believe that a strategic shift in an organization's approach to planning – from annual to dynamic – can help CFOs mitigate risk, optimize resources and margins, and pivot to new opportunities in the face of continued fluctuation.
Meet the changing needs of your business in real time
The need for greater agility and accuracy in an ever-evolving business landscape is what drove specialty chemicals and advanced materials company Solvay to transform its finance operations with Anaplan.
"The COVID crisis has shown us how important it is to be able to test scenarios quickly. Because of the volatility of our markets and ongoing developments within them, we need accurate information in order to change course quickly," said Alexandre Blum, Solvay's Director of Controlling and Head of FP&A.
Using Anaplan, Solvay has re-imagined its approach to budgeting with stronger data transparency and "what-if" scenario modeling. According to Blum, "Anaplan enables us to work in a way that is fully integrated, agile, digitized, and automated."
Automate insights to make decisions with confidence
With dynamic planning, I've seen countless Anaplan customers like Solvay adapt to stay ahead despite recent market volatility. Real-time insights and data transparency are also critical to success.
If finance teams are stuck parsing through hundreds of spreadsheets to compile static data into reports and models, leadership runs the risk of leveraging stale or irrelevant insights to inform their decisions. This could leave their organization behind the market and the competition.
Global life sciences company Bayer is establishing a more dynamic and transparent process for data analysis. The initiative has enabled Bayer's leadership team to confidently respond to changing business conditions, a strategic imperative in today's environment.
Prior to using Anaplan, the company's Corporate Controlling team consolidated data into reports for a printed "pre-read" book that was given to senior leaders and board members ahead of planning conferences. Building the book was tedious and time intensive, and the format left little room for adaptation.
As Philipp Ahrendt, Bayer's Head of Financial Modeling and Analytics recalled, "The process took five to six days, and if something changed during that time, we had to start all over again. If somebody asked about a different deal structure or price, the presenter had to recalculate the effects and was only able to give an answer after the meeting."
Today Bayer's Corporate Controlling team leverages a set of models, built on Anaplan, to aggregate planning data, anticipate scenarios, and present outcomes in automated, interactive formats. Instead of taking days to reflect change, adjustments in Anaplan are made in real-time, driving new levels of data transparency and trust for senior leaders.
"We received the feedback from our CFO that they have better discussions and they make better decisions, because people immediately know the financial impact of their choices," said Ahrendt.
Forecast with flexibility to drive growth
In this next normal, many companies have struggled to see around corners to achieve sustained growth. Automakers must capitalize on record demand despite chip shortages. Airlines need to find ways to navigate labor challenges that cause flight delays and cancellations. Flexible and granular forecasts built on cross-functional and market data help companies test ideas and pivot quickly to stay on track with growth targets.
Our customer, Momentive, rebranded from SurveyMonkey to reflect its evolution to a leading AI-powered customer experience management platform in 2021. To support its goal of sustainable 20%+ growth, Momentive's finance team built a strategic planning and analysis backbone on Anaplan to create accurate, flexible, and dynamic plans and scenario modeling spanning finance, workforce, and other critical operations.
"At any point in time, we can have a pulse check of how we're looking as a company and identify the conversations and decisions that need to happen," said Betty Xu, Momentive's Director of Corporate Strategic Finance."
Xu explained that the team created a module that integrates financial performance data, headcount, vendor planning, and more to enable scenario testing. "We built a new forward-looking module we call 'Houston, do we have a problem?' that helps us see how our business will perform under multiple conditions."
By leveraging dynamic planning with flexible forecasting, Momentive can navigate the post-pandemic global economy while expanding its business with enterprise customers.
Plan to act and act to win
Market volatility and business uncertainty are clearly not going away. Businesses must move beyond the "plan once and walk away" mentality.
The stories from Solvay, Bayer, and Momentive show the immense opportunity when organizations embrace dynamic, real-time planning. As we continue to tackle new challenges and changes, I encourage more leaders to toss their traditional notions of business planning aside. Your annual plan has value, but it must allow for continuous evaluation and the ability to pivot with new insights and information. This will help your business adapt in the short-term and thrive in the long-term.