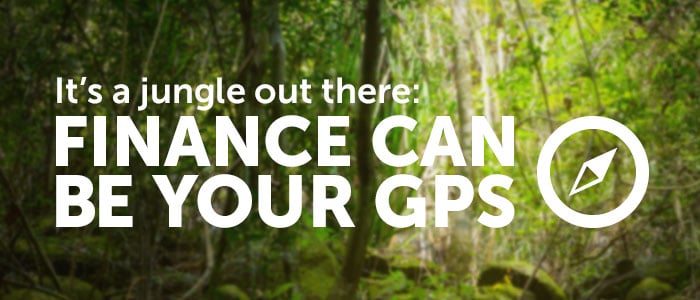 Making driver-based planning and budgeting work
For finance departments to best navigate through the twists and turns of today's fast-moving marketplace, a haphazard, once-a-year budgeting process just doesn't cut it. To survive and thrive in this environment, the process needs to change to be more agile, align around a consistent set of resources, and attain a trusted level of accuracy.
One reliable way to transform your budgeting process is to integrate the modeling that budget contributors typically do on spreadsheets to deliver driver-based planning and budgeting. With benefits such as being able to rapidly re-forecast with minimal effort, having operational capacity always aligned, and improving decision-making due to having a deeper insight into variances, it has obvious appeal. So why is it not more widely used?
In the past, implementing driver-based budgeting meant hard-coding business rules using complex scripting languages, which resulted in so much data that legacy solutions struggled to cope. That might sound all too familiar to you, but now with Anaplan, we'd encourage you to look again:
Business users can personally write and revise rules in natural syntax without outside support.
Our in-memory calculation engine means sub-second response times even when models include the lowest level of details such as each employee and every pack size in your product range.
As a subscription-based cloud service, you can start small and quickly realize the benefits.
What's more, you will have a dynamic business model that can be easily copied and amended for scenario analysis. So join us on October 2, 2014 and hear first hand from guest speaker Paul Hamerman, Vice President and Principal Analyst at Forrester Research, Inc., and industry expert, Richard Barrett, how easy driver-based planning and budgeting can be and how it transformed their budgeting and forecasting process. Learn how to take this important first step to becoming an adaptive and responsive enterprise.
Speakers

Paul D. Hamerman
Vice President, Principal Analyst, Application Development & Delivery Professionals, Forrester Research
As an analyst on the Applications Development & Delivery team at Forrester, Paul focuses on human resources management and financial applications, as well as trends and directions in the overall market for enterprise applications. His work includes analyzing market trends in technology adoption, business process best-practices, software market sizing and segmentation, competitive analysis, application deployment models (e.g., SaaS), and next-generation technologies. Read full bio

Richard Barrett
An expert in the field of financial software, Richard Barrett spent half his career seeking out and working alongside entrepreneurs to maximize their companies' values and the other half in commercial roles in the multinationals that subsequently acquired them. His experience spans both large and small companies in sportswear, express parcels, insurance and, in the last two decades, financial software. He first became involved in cost management and driver based planning in the late '80s, has taught and written on them for the UK's Chartered Institute of Management Accounting and ended his career marketing them at ALG Software, BusinessObjects and SAP.