3 observations on the Gartner Cloud SCPM Magic Quadrant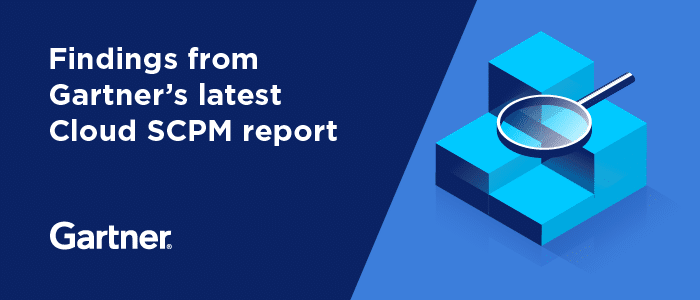 Based on decades of experience working with and writing about financial software, independent expert Richard Barrett has provided his personal observations on a recent Gartner Magic Quadrant. The opinions expressed are his own.
Leading analyst firm Gartner recently published its annual Magic Quadrant for Cloud Strategic Corporate Performance Management (SCPM) solutions. According to its authors, Christopher Iervolino and John E. Van Decker, this Magic Quadrant is not designed to be the sole tool to use when creating a vendor shortlist. It can be used as part of a company's due diligence, in conjunction with discussions with Gartner analysts and study of Gartner Peer Insights and companion documents. However, many people view Gartner's Magic Quadrants as the gold standard when evaluating software.
The Magic Quadrant for Strategic Corporate Performance Management has changed a lot in recent years, with some evaluation criteria becoming more prevalent while others slip away. This year is no different, so I've chosen what I consider to be the three most important topics to share from the report.
1. SCPM is now cloud—and cloud only
That's right: The term "SCPM" has become "Cloud SCPM," and rightly so. As finance leaders seek to reduce IT supports costs and shorten the time to value, hardly anyone is deploying applications on-premise anymore. The Gartner authors write that cloud-based solutions and vendor topics such as the timing of cloud conversions, cloud vendor product roadmaps, and cloud product selection now comprise nearly all of Gartner's client advisory conversations. Therefore, all the vendors evaluated in this year's Magic Quadrant offer cloud-based solutions.
2. Technical architecture still matters
Though deploying any cloud SCPM application precludes the need for on-premise hardware and capital expenditure, the differences in the underlying technical architecture determine how easy it is to create new models and whether specialist support is required. Finance professionals today want to maintain their own models and create new scenarios on the go. But if they shackle themselves with a solution that was not designed to be self-managed, they will need costly technical support even for small, basic changes.
3. The future is about actionability
The authors write that the focus of SCPM is now less about budget line items and more about the business drivers that impact those line items. They also predict that by 2020, at least 75 percent of organizations will seek to improve the accuracy and actionability of financial planning and analysis by using operational data from multiple business domains.
This means that SCPM solutions increasingly need to join the budgeting, planning, and forecasting capabilities of the finance office with the financial outputs of other business domains. Gartner analysts call this "integrated financial planning (IFP)," and write, "[T]he more innovative [SCPM solutions] can also be used to meet organization-wide requirements in specific areas, thereby improving overall performance management by addressing wider corporate financial-planning processes and specific operational-planning needs."
When they wrote that sentence, I suspect that the authors were thinking about Anaplan, a vendor that appeared on the Magic Quadrant for the first time last year and is now a Leader in this market.
These are what I see as the main points in the 2017 edition of Gartner's Magic Quadrant for Cloud Strategic Corporate Performance Management solutions. You may see others—such as the absence of SAP—as being more important—so please download the report and share your reactions in the comments below.