Achieving digital transformation at Reckitt Benckiser
Digital transformation is affecting every area of the economy, forcing companies across all sectors to reassess how they do business. We all know about the startups changing the industries in which they unleash themselves—but how are larger, more established businesses transforming themselves into entities that can compete?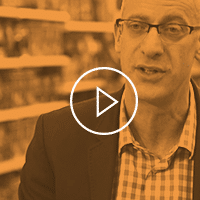 Darrell Stein, CIO of Anaplan client Reckitt Benckiser, knows how this happens better than most. Having previously worked in the retail sector, he had the opportunity to observe first-hand just how disruptive digital technology can be for those who are slow to embrace it. In joining Reckitt Benckiser (RB), his goal was to ensure it became one of the first consumer-packaged goods (CPG) companies to conquer digital transformation.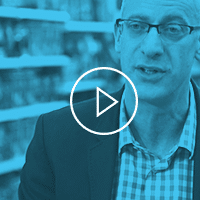 Stein is passionate about helping retail firms transform into digital businesses—and his experience doing so gave him the skills to make such transformations also work in the CPG sector. His view is that digital transformation is about helping businesses that are already very successful become even more successful by doing things differently, while countering any misgivings or objections that arise along the way. This is especially important at RB, where technology drives £2 billion in revenue annually.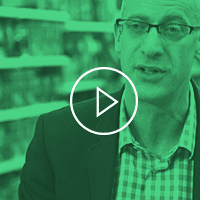 For RB, the first important step to digital transformation was to change the way technology was perceived. All too often within larger companies, technology is a question of tools—things employees use to do their job and that the technology department repairs, should the tools stop working. Changing not only the role but also the perception of technology from a tool that is simply used to do a job to something that drives revenue and benefits the bottom line is a crucial part of effective digital transformation.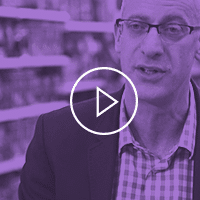 A key aspect of digital transformation is how it has changed the ways in which companies interact with technology partners. As Stein points out, relationships with vendors have always been a part of the CIO's role. What's changed is that companies need to add smaller vendors to the partnership mix because these vendors have been at the forefront of digital transformation. For CIOs, this means facilitating communication and collaboration between these smaller players and the larger, more corporate vendors. At RB, the in-house technology department's role has evolved into one that involves getting partners to speak to each other and work through their differences in speed and processes. The result is more than just a collection of products and solutions—it's a technology ecosystem that extends outside the core organization to encompass partners, suppliers and, of course, customers. And that's what digital transformation is all about: changing the shape of the business to reach greater opportunities.
Learn more about how Darrell Stein and Anaplan are driving digital disruption at Reckitt Benckiser by watching his video interview series.