Anaplan: the Antidote to Executive Stress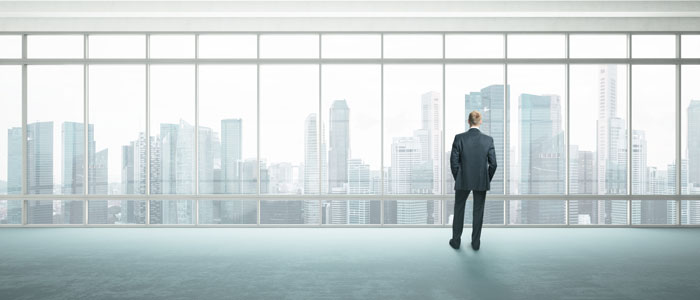 Have you ever asked yourself why CEOs get those mammoth compensation packages? Sure, part of it is based on their past successes, strategic nous and proven ability to build and lead winning teams. But in my book, a big slice of dough is in recognition of the risks they personally carry. Of course, no-one expects them to deliver record results every quarter and their boards and investors typically give them leeway to 'wobble' every now again. But just like a tightrope walker, if they really put a foot wrong, there is no coming back; it's either early retirement or rescuing the tatters of their career in the lower leagues of business life.
So, what keeps CEOs awake at night?
With this threat of failure ever present over them, it's only natural that they are constantly concerned about hitting their numbers, profitability and market position. But a survey of over 300 chief executives commissioned by strategy management specialists, Kapta, revealed other things that keep them awake at night:
Surprises
38% of CEOs interviewed had been blind-sided by a negative surprise in the last 90 days. That's enough to set the heart racing as CEOs dislike surprises of any kind. Even what should be pleasant surprises, such as wildly overshooting quarterly earnings forecasts, can reflect badly on CEOs and even result in their company's stock price being marked down. That's because analysts and investors value predictability and expect CEOs to have total visibility into what's going on in their company and its markets.
Insufficient insight
Despite investments in business intelligence tools and analytics software, 71% of the CEOs in the survey were frustrated at the lack of meaningful data in their organization. The survey never delved into the causes of this problem, but one suspects it may be the usual issue of each line of business possessing good data locally, but the lack of a single solution that brings non-financial data and financial data together to give a holistic view of performance.
Moving too slow
82% of CEOs felt their executive team wasn't acting with enough urgency and that this was affecting the company's ability to get things done. Not being nimble and quick to address negative variances can ultimately sink a company, but being slow to relocate budgets to exploit new opportunities can be equally damaging, leaving the company as a market follower rather than a market maker.
Lack of Control
While CEOs know that organizations are complex entities with lots of moving parts, 64% of them said they don't have full control over their company's direction. While they shied away from running a strict "command and control" organization, they did feel as though they were steering a ship and that better insight into where their company and its markets might be heading in the future would enable them to do a better job.
What's the answer?
Ultimately CEOs are responsible for everything that happens on their watch. So if they want to sleep more soundly they should work with their team to systematically address the issues highlighted by this research.  That means implementing improved performance management processes and solutions that will:
Help minimise surprises by allowing the organization to reforecast on the fly and test out the financial impact of scenarios before committing to them.
Provide better insight by unifying operational and financial data in a single enterprise model.
Help them move faster and more confidently by having quicker and deeper insight into financial variances and being able to rapidly model a range of alternative futures.
Give them better control through having real-time access to highly granular corporate data.
These are exactly the capabilities that Anaplan has delivered for our customers time and time again. Today the finance teams and business users in these companies have better insight into their business, quicker access to business data and are more agile at detecting and responding to issues than ever before, all helping the company towards a more predictable performance. I suspect just being surrounded by such folk provides much needed reassurance to their CEOs and helps them sleep more soundly. But do let us know if your boss has noticed the difference that having Anaplan makes.