Beyond customer success: The value of customer self-sufficiency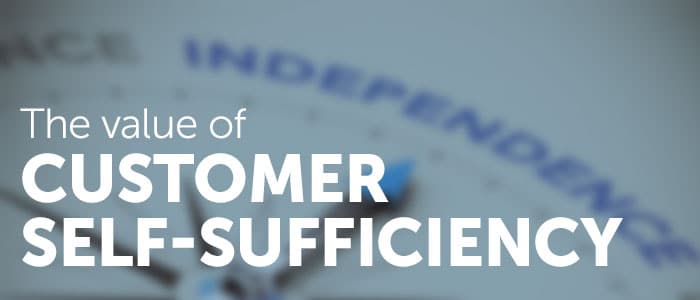 Initial customer success is only the first stop along the path to companies making their customers self-sufficient. Yet, under pressure for short-term business results, companies often make the mistake of focusing on quick hit customer wins and implementations, which often fail to meet customer expectations over the long run.
I believe "customer success" is a bit of a misnomer. It implies there is an end point where your customer has reached "success." But, customer relationships are ongoing, and customers expect increased value from that relationship over time. Cutting-edge companies don't stop at initial customer success; they believe in a more holistic approach that equips customers for ongoing success.
However, customers today don't want to be dependent on their vendors or their IT organizations to capture business value when new opportunities arise or priorities shift. They need to be agile and able to drive value themselves. They want to be self-sufficient. In fact, according to Forrester, the number one customer service trend for 2015 shows that customers are increasingly embracing self-service channels, with web self-service surpassing voice for the first time.
It's no surprise that B2B customers are in the driver's seat when purchasing cloud software services. At contract expiration, they can choose to continue to use the service or terminate. So, it's up to service providers, like Anaplan, to ensure they continually find value in the software. At Anaplan, we believe we do this by enabling our customers to be self-sufficient.
Implementation and maintenance
Empowering customers to be self-sufficient starts with how you design and implement your solution. At Anaplan, we have a very flexible planning solution that is easy for business people to continuously reconfigure to meet their changing enterprise needs. While I've only been at Anaplan for five months, I use our platform every day to make better decisions across different disciplines, from sales forecasting to financial planning to tracking customer support interactions. Having worked in analytics for the last 15+ years, I'm more data driven today than I've ever been before thanks to using Anaplan—and that's because the platform is built for business people like me. I'm a simple guy; if I can use Anaplan to improve my business everyday, so can any business person.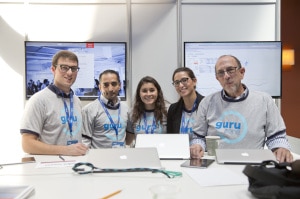 In order to help our customers plan, collaborate, and act faster, we teach them our agile approach to building or modifying apps. One customer, the world's largest video game publisher, commented that the Anaplan business model changes their idea of what's possible. Our agile implementation propels this customer's growth; they can actually react, plan, and scale at the speed the market demands.
Adoption and training
Anaplan's flexibility to solve complex planning problems for our customers has led to rapid adoption across companies. Some customers even call it "contagious." Many of our customers, like Pandora, a leading Internet radio service, start in one area of the business, like budgeting, and then realize they can leverage Anaplan across all their operations. As a result, Pandora increased collaboration across all departments, with business people throughout the organization managing development instead of IT.
The finance team at Pandora was able to get up and running on the Anaplan platform features and tools in just two days of training. We call this our "Fundamentals" training and it's available online, along with the documentation that is free to all our customers. Since June 2014, our customers have completed almost 1,000 online classes. Giving people a foundation goes without saying. But, you also have to be there with a helping hand in the moment that they need help or have questions. That's why our customers particularly love the live support where any team member can call, email, or make use of the Live Chat functionality and receive immediate assistance.
But, we're not stopping there. We are doubling the size of our team and increasing the number of classroom-based training sessions we provide.
Community and apps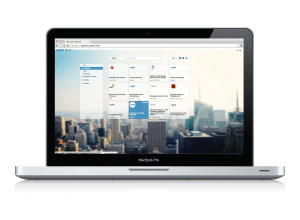 Along with that flexibility comes the responsibility to do things well. That's why we've helped customers develop centers of excellence. We transfer best practices to a group within our customer's company that then sets up best practices for the rest of the company. As in any enterprise solution, data governance and consistency delivers higher quality results. Ultimately, we'd like to see all our customers and partners take their planning to another level of precision by leveraging planning centers of excellence. And we are engaging a community of planning experts to help them get there.
We connect our customers with their peers around the world through our online community, Hub conference series, and the Anaplan App Hub. The App Hub delivers access to best practice planning apps built by Anaplan, our partners and our customers, across all domains: Sales, Finance, Operations, and HR.
Our goal is not just customer success today, it's ensuring customer success every day by empowering customers to be self-sufficient. We're continuing to invest in enabling our end users, the Anaplanners. That's the wonderful thing about giving creative people flexible tools; they accomplish things you never imagine. With the innovations coming in the product, the investments we are making in customer self-sufficiency and our expanding customer and partner community, we're excited to see what we can create together.
We're always interested in your feedback, so drop me a line and let me know what you think. Leave a comment below and be sure to connect with me on twitter: @areynolds5796.