Connected business planning is key to navigating regulatory uncertainty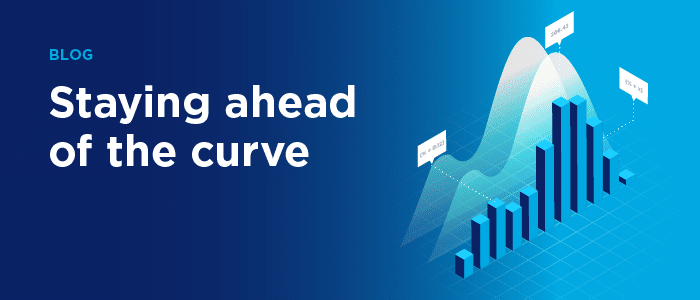 Globalization and unrelenting volatility has sparked new business challenges, forcing organizations to operate amid mounting uncertainty. Now, as regulatory scrutiny intensifies, and the implications of new U.S. regulations begin to be felt, businesses enter a planning period marked by increasing market and economic complexities.
Successfully navigating the vagaries of the global market has long been the hallmark of sustained value creation. The ability to assess the exposure, model the impact, and make informed strategic decisions in response to market and regulatory events has become even more critical of late, especially as economic uncertainty continues to climb.
U.S. tariffs trigger increasing global and business uncertainty
Recent fiscal and regulatory policy changes are upending long-held assumptions about global value chains. Unpredictability is a defining characteristic of the commodity market: Prices and production of commodities commonly fluctuate with weather conditions, technology, supply, demand, and economic and political environments.
Increasing regulatory scrutiny—such as tariffs on steel and aluminum imports—only contribute more uncertainty to this already-volatile market. Moreover, retaliatory action abroad may impact categories ranging from soy beans to automobiles. There is also uncertainty around the long-term trajectory of multilateral trade agreements such as NAFTA.
This raises several critical issues for all businesses, regardless of whether they are U.S.-based, such as:
What is the potential financial impact of commodity price changes on revenue and margins?
What pricing changes need to be made and how will price changes impact competitive activity?
How should the current product portfolio change to support long-term goals if the proposed trade policies go into effect?
Are there alternate sources of supply that will help preserve margin?
How will you re-optimize the global supply chain if the cost arbitrage is diminished?
For companies that produce commodities, are there alternate markets that can offset potential drop in U.S. demand?
What are the risks of multi-lateral trade agreements being replaced with bilateral ones?
This increasing volatility and the ability to understand its implications to future business operations can become difficult to manage holistically. This has led many businesses to find better ways of piecing together different functions for a more comprehensive, dynamic, and big-picture view of the business.
How connected business planning software can help manage uncertainty
The key to sound decision-making in the face of market uncertainties is the ability to model the impact of external events on the company's finances and operations. Equally important is the ability to understand the impact of a financial decision on operational (e.g., supply chain) metrics and vice-versa.
By connecting financial planning with operational decision-making, companies can make well-informed decisions that are much more likely to generate the desired outcomes. However, business planning in most companies is siloed, lengthy, and a periodic process with the resulting plans becoming obsolete shortly after completion.
A connected approach to planning requires a new paradigm toward planning and decision-making. At Anaplan, we believe that Connected Planning is:
Dynamic. How valuable is a static plan in a dynamic world? Connected Planning reduces the time between decision-making and execution to zero.
Collaborative. This means that businesses democratize the planning process without sacrificing the speed and agility in decision-making. This is critical for enabling and executing a rapid response to market events.
Intelligent. Businesses automate and improve collective decisions by constantly learning from all participants in the process and removing unconscious biases through artificial intelligence tools.
Leaders looking to navigate the turbulence created by current market events with traditional planning and decision-making tools are quickly realizing the limitations of how they have always done it; visionary leaders are transforming decision making in their companies by advocating for and demonstrating the clear advantage of Connected Planning.
Ninety percent of businesses anticipate a need to address disruption. How is your organization planning for it? Read the latest Mint Jutras report to learn how companies are leveraging digital technologies and navigating disruption with agility, speed, and flexibility.