Culture series: Living up to core values at Anaplan
Are a company's core values a "soundbite" or marketing blurb, or are they something that is truly found in the DNA of its employees and permeating the company culture? Cloud platform QA Manager Irina Baxter describes how Anaplan's core values influence her hiring decisions and how they present in different ways on her team.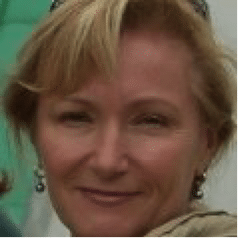 Name: Irina Baxter
Job title: QA Manager
Location: San Francisco, CA
Tenure: Approaching 2 years
About: Originally from Siberia. PhD in Biology. Has an Australian terrier named Shashka. The highest peak she's ever climbed was 14k+ Mt. Yale in Colorado.
Q: Why did you choose to work at Anaplan?
Irina Baxter: I wanted innovation in my life. My past company was more conservative and slow in its software processes and technology. I was excited about the opportunity to work with cloud technologies, which would not have been an option at my prior company. Bill Maimone, the VP of Development at Anaplan, initially responded in email to my application with the charming, laconic phrase of "OK—let's talk." I liked that style!
Q: Do you think it is important for a company to have clearly articulated core values?
Irina: Yes! My perspective is that customer satisfaction is a company's greatest over-arching goal. The Anaplan values of speed and agility come into play in our ability to deliver meaningful and important features to our customers quickly. You can see this in our efforts to learn and deeply understand how each customer uses Anaplan, which has a direct impact on our new platform features and improvements. We can make faster decisions and deliver what is truly useful to end-users. We engage in an agile-scrum methodology and have a committed, full-time Scrum Master.
Q: Where do you personally see the most disruption at Anaplan?
Irina: People are the most disruptive factor of Anaplan—in a good way. For example, I work with young, smart developers who have great and creative ideas. Disruptive developers have the ability to make the customer happier, and to make and deliver things faster.
Q: As a manager, which of the four core values do you value the most on your team?
Irina: Accountability. QA is not just a test and measurement team—we create test cases, review requirements, and always, always hold the customer experience at the forefront of everything we do. When making hiring decisions, I look for candidates who have experience working directly with customers and who can demonstrate accountability.
We have a collaborative and close partnership with the development team—they are very respectful of QA, our team goals, and our contributions to creating great products and platform improvements. Our team culture uplifts total team efforts and does not focus a spotlight on a few individuals.
Q: How have you experienced diversity at Anaplan?
Irina: You can reach out and practice many languages just within the technical teams at Anaplan: Russian, Hindi, Arabic, Punjabi, Greek, Marathi, Telugu, German, Tamil, Gujarati, Tagalog, French, Hebrew, Italian, Swedish, Mandarin, Spanish, etc. We very much enjoy sharing our different food cultures, and we eat often together, both on- and offsite. We have a strong female contingent, but I would like to see even more women on the tech teams, of course!
To learn more about opportunities at Anaplan, please visit us at: www.anaplan.com/careers