Direct product profitability for real-time cost-to-serve analysis in retail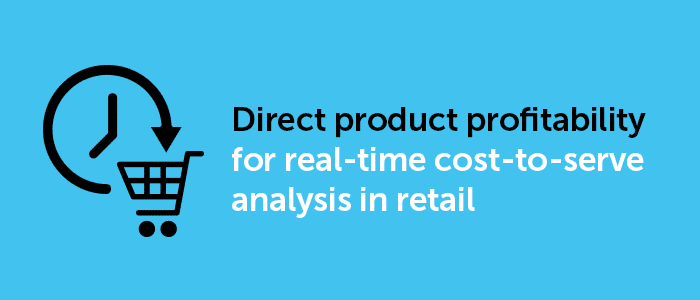 Improving methods for customer profitability analysis in today's multi-channel world is a key priority for retailers—and many are taking a second look at "cost-to-serve" analysis as a result.
It's quite impressive how successful retailers juggle a myriad of factors, such as trading format, merchandising mix, labor costs, value proposition, customer service, pricing, and timely promotional programs—all while keeping in step with customer wants. The complexity continues to increase as retailers add new channels, such as ecommerce, alongside the traditional brick-and-mortar business model. To stay competitive, profitability and operational costs must be visible, predictable, and controlled. This leaves the business with a lot of complex factors to track and measure.
Why cost-to-serve analysis is important
Finding better ways to conduct profitability analysis in a multi-channel world is a priority for retailers and, as a result, many are taking a second look at "cost-to-serve" analysis. This takes traditional gross margin analysis to the net margin level by analyzing all the activities and costs involved in meeting customer needs to present a view of costs and profitability by channel, customer type, store, and product group right down to individual stock keeping unit (SKU) if necessary. The diagram below shows a typical high-level report generated by such analysis.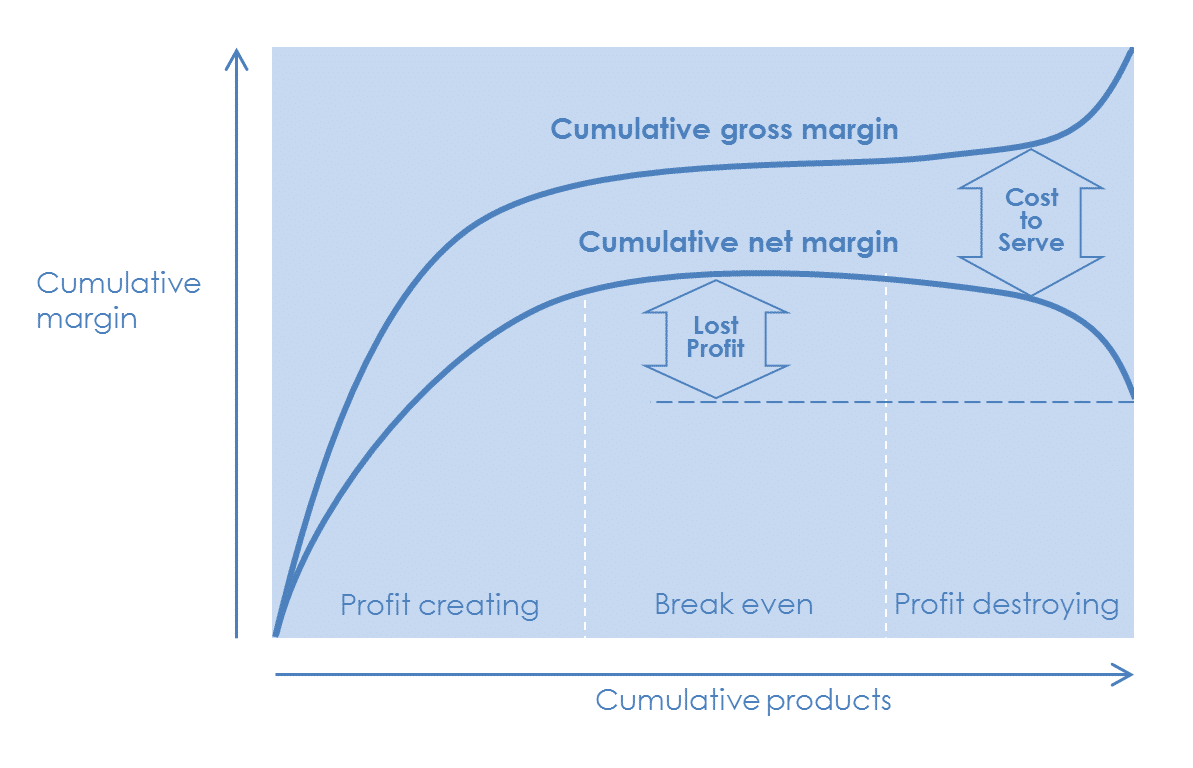 This information helps retailers make more informed decisions, including:
Which customer groups, stores, and product categories are most profitable?
[gap height: 3]
How much does it cost to sell a product in-store, delivered to home, and via click-and-collect?
[gap height: 3]
What prices ensure profitability once all related costs are considered?
[gap height: 3]
Where can processes be streamlined and what benefits can be expected?
Successfully implementing cost-to-serve analysis calls for a solution that can rapidly manipulate the large amounts of data across multiple dimensions and one that gives users the ability to quickly access and use the non-financial drivers they need when assigning costs. But in recent years, cost and profitability have been hampered by the lack of appropriate systems.
Anaplan's UK and Ireland Regional Partner of the Year, Cathal Doyle, Customer Success Director of Bedford Consulting, recognized the need for a better solution for cost and profitability and built the Direct Product Profitability (DPP) app in Anaplan.
What makes the Direct Product Profitability app special
The app uses various methodologies to assign both direct costs and overheads, including activity-based costing. It gives users the choice to work at any level of granularity they choose, from an individual SKU up to product category. But most importantly, it is combining a rigorous approach to profitability with the speed and flexibility of the Anaplan platform that really makes it a winning app:
With a real-time model, retailers can instantly calculate the results whenever a driver value is changed, rather than having to wait for hours (or sometimes days) as with other cost and profitability reporting tools.
Enable key business stakeholders to collaborate together and contribute to discussions on how costs should be best assigned to give results that are deemed "fair."
Analyze the data across multiple dimensions and understand why the profitability of a product varies from one store to another or from one channel to another.
Quickly create and assess the impact of changes on-the-fly to enable continued optimization to the business model. Quickly assess how changes to the supply chain or service model impact product profitability.
As retailers continue to evolve their operating models to integrate multi-channel strategies, the value of having a robust cost-to-serve analysis has never been greater. Without a foundation of reliable and robust profitability reporting, FP&A teams will find it difficult to provide actionable decision-making support for peers across the business. Take a look at the Direct Product Profitability app in the Anaplan App Hub today and discover how your business can better measure cost and profitability across departmental level and geographic locations.