Driving efficiency and visibility with Connected Project Planning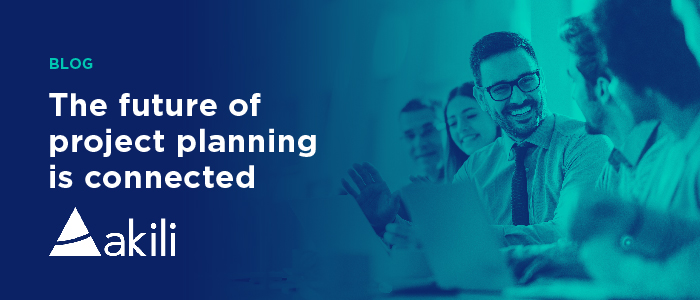 When it comes to project planning, ubiquitous traditional spreadsheets have been an ongoing challenge for years because, as a business scales up, so too do the number and size of its projects. The results are larger file sizes and an increase in the overall quantity of spreadsheets across the organization, leading to a lack of visibility, version control issues, over-complexity, and other inefficiencies.
For example, you may have in excess of 100 individual, isolated spreadsheet files on a server or your desktop that require overly time-consuming manual data input, maintenance, and consolidation. Thus, as a project manager or controller, you may ask yourself: How do I spend less of my valuable time managing data and, instead, spend more of it strategically managing the project and generating the forecast?
This has been stressed before by Mark Garrett, CFO of Adobe, in a WSJ interview, "I don't want financial planning people spending their time importing and exporting and manipulating data, I want them to focus on what is the data telling us," he said. With a cloud-based Connected Planning platform that unifies data, people, and plans across the organization, you can do just that. Here are just a few of the ways that Connected Planning technology enables efficiency, visibility, and collaboration in project planning:
A single, centralized database

When you move data from internal servers and desktops into a collaborative, cloud-based system, you effectively create a one-stop-shop for all of your data. With all data located in an easily accessible and centralized location, it simplifies management and organization—no more requesting or searching for the project data across numerous different databases and files.

Roles and permissions

Easily set roles and permissions for every stakeholder. This enables you to have total control over the scope of the project, and grant access or visibility to only those you want or need to see the data.

Enterprise-wide Connected Planning

When everyone is working within the same system, there's no longer a need to worry about which version or revision you're on, checking a file in or, sending it back and forth multiple times via email. A cloud-based platform allows you to collaborate more effectively and focus on a single set of data. For example, purchase order data can be connected to supply chain data so you to more easily identify which parts or resources are required for a project. Forecasting data may also be directly connected to accounting and finance to better ensure projects are within the benchmarks of the planned budget. Ultimately, your project planning data is no longer localized to just your department. A cloud-based Connected Planning platform connects your plans across multiple departments, which helps you make more informed, strategic decisions for the business as a whole.

Automation & Workflow Process Enhancement

Do away with macro-generated, traditional spreadsheets and say hello to automation. Cloud-based business planning systems can connect to and update directly from your main databases. Additionally, you can build automated actions into your model to drive more efficient workflow management. For example, when managing employee resources for a project, automation can be used to add, remove, or transfer employees between projects with just a couple of clicks.
Start your Connected Project Planning journey
We're only scratching the surface here in terms of the project planning advantages that a Connected Planning platform can provide. It's clear that, as these technologies grow, manual data management will become a thing of the past. Connected Planning technology is poised to simplify and automate the work we do. So instead of spending critical time managing and consolidating data, you'll instead spend it making accelerated project management decisions based on real-time data insights.
To learn more, visit the Akili website.