How Anaplan is Helping Model Builders Thrive in the Next Normal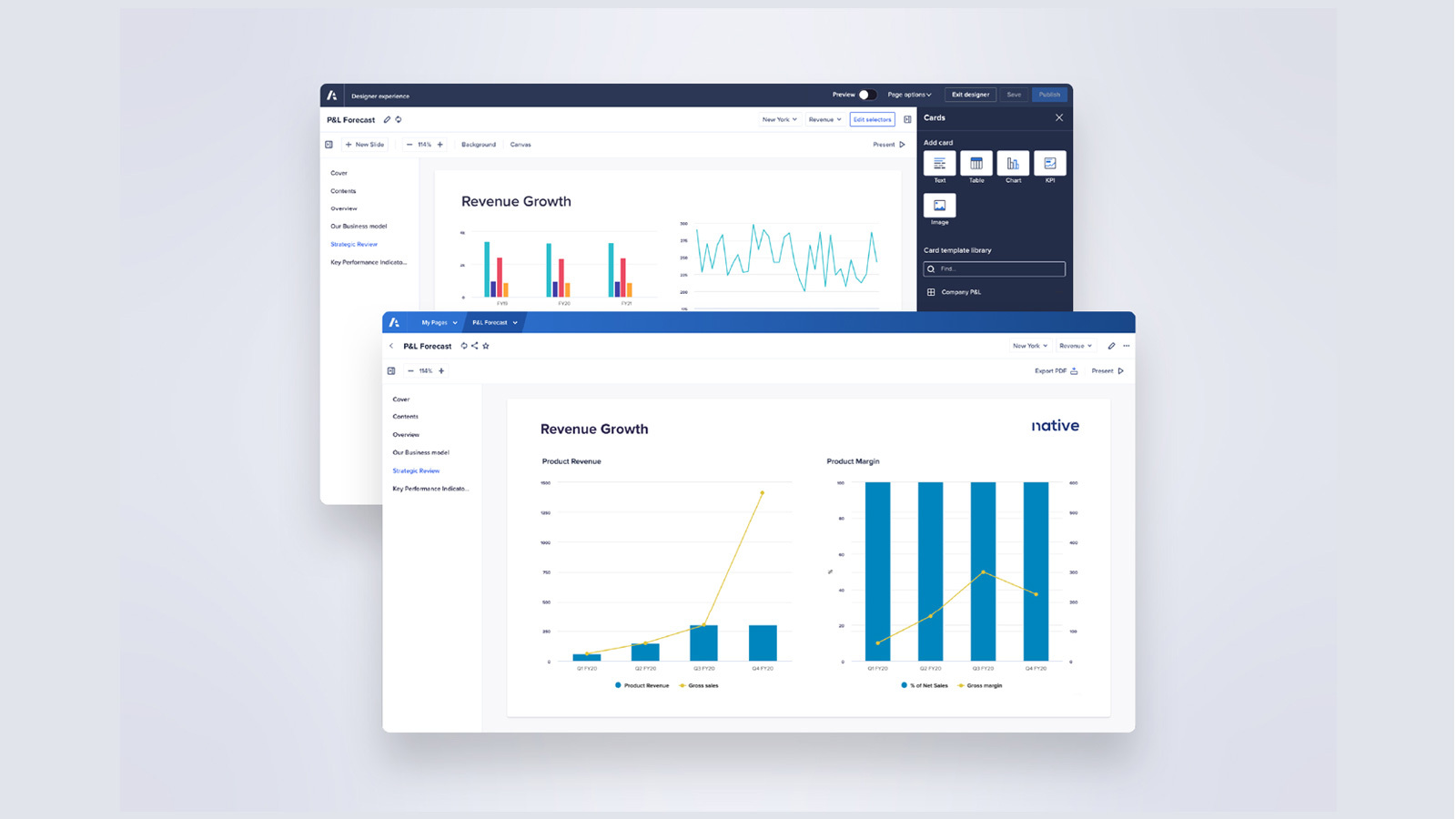 New platform innovations enable teams to model complexity, communicate effectively, and deliver stronger insights to decision makers
Over the course of the pandemic, leaders around the world have been forced to shift direction rapidly, toss their assumptions out the window, and plan on the fly to address change happening on a sometimes-hourly basis. In a matter of days, I think we all learned the critical importance of strong scenario planning capabilities and found the words 'model' and 'modeling' become common parts of our vocabulary.
Since then, we've seen corporations, healthcare systems, and government agencies alike rely on complex models to help them react, respond, pivot, and react again. Models have been used to track, analyze, and predict everything from infection rates, closures and re-openings, remote work plans, and shifting consumer preferences, to PPE supplies, shipping and logistics disruptions, and a global vaccine rollout.
With an organization's ability to thrive tied so closely to the insights they gain from quickly analyzing and acting on their data, forecasts, and plans, it's no surprise that the role of the model builder has also been elevated to new heights over the past year. We've seen model builders create, adjust, and analyze more scenarios than ever before, with more complexity, change and unknowns, all at a rapid and unrelenting pace. And the work isn't done.
Organizations are reinventing themselves in preparation for whatever environment lies ahead, which means model builders are developing and analyzing a whole new set of nuanced scenarios. These new models will help leaders turn pandemic-driven change into an opportunity to compete in new markets and drive future performance, meaning the pressure is once again on for model builders.
We understand just how critical model builders are to their organizations, so we've spent the past year listening to our model builder community to understand their needs, identify their roadblocks, and think about the ways we can make their lives easier. That's why we are so excited about the platform innovations we are introducing today which enable model builders to gain new levels of data visibility, derive deeper insights, model greater complexity, and deliver more actionable, real-time reports to decision makers—unleashing new levels of agility to drive more business opportunities.
These new innovations include:
We've been rolling these innovations out in recent weeks and are thrilled to hear the excitement coming in from Master Anaplanners across our model builder community.
"Features like universal search within Anaplan's modeling experience really drive day-to-day efficiencies by making it easy to access essential sections of a model with a single shortcut. I am excited to utilize the new experience updates, like the revamped formula editor, to simplify tasks and drive even more time savings in the future." — said Guillaume Deson, director, IT business analysis, Platinum Equity.
"The way the new modeling experience handles formula errors has made a dramatic difference in my day-to-day work. It helps me stay in the flow of modeling, which makes building much more efficient. Plus, the new look and feel makes the modeling experience more modern, exciting, and enjoyable." — Nicole Johnson, Anaplan model builder, Autodesk.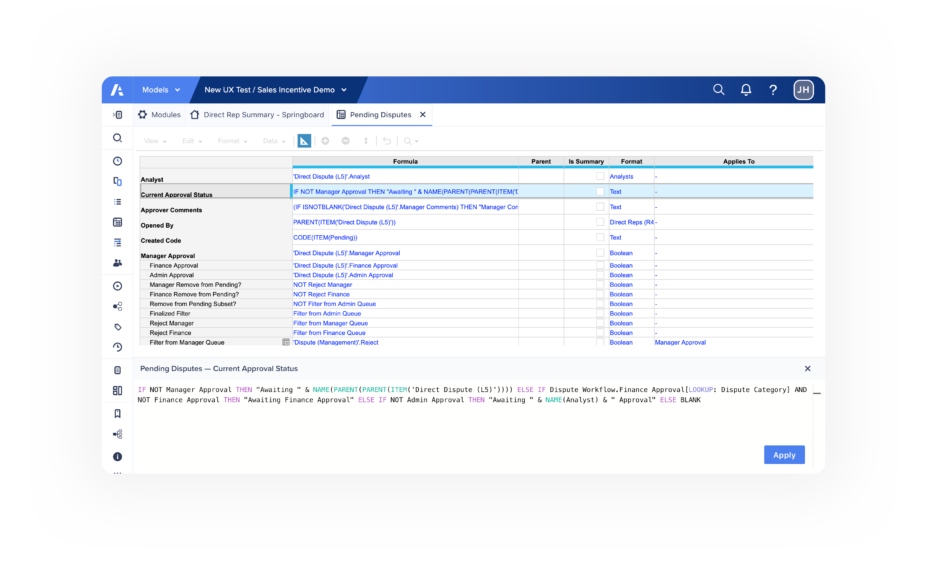 "CloudWorks has put power back into the hands of the business users on our team. We can schedule datasets or move data between models to reflect our changing business schedule with just a few simple clicks. The process is seamless and I'm excited to access even more data sources with these new integrations." — Asslam Umar Ali, finance performance management lead, Fortescue Metals Group Ltd.
"With CloudWorks we can alleviate the burden on our IT partners in developing the integrations between Anaplan and other software, which helps our team work more efficiently and effectively. We are empowered to control our own workflows and integrations and can make changes as needed in a secure environment." — Jack Chen, finance systems manager, Sonos, Inc
As leaders across industries continue to adapt their business models and transform their operations to drive strong performance in any future state, there's no question that model builders, and the tools they leverage, will be critical to success. Pursuing new innovations that will arm model builders with the functionality, support, and intelligence needed to communicate effectively with key decision makers is a priority for our teams, and we are excited to deliver a piece of that roadmap today with the introduction of these new features and capabilities.
To learn more about our latest platform innovations and connect in real-time with Anaplan experts, partners, and customers be sure to join me for Anaplan Live! today, June 9, at 8:00 am PDT. And don't forget to tune in to DigitalCPX tomorrow, June 10 to hear how executives from leading organizations including Shell, HP, and Intel, are leveraging Anaplan to drive performance in the next normal.
 Management reporting, CloudWorks with Azure Blob, and CloudWorks with Google Big Query are currently in early access and are scheduled for general availability in Q3 2021.