How finance can avoid a data scandal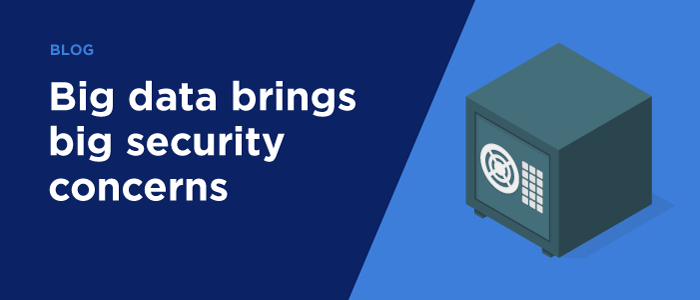 The internet has given us many things: email, social platforms, Netflix, blockchain, WebMD, horrible hashtags—just to name a few. As the Internet uncovers new data sources and evolving technology applies it in innovative ways, businesses now, more than ever, have access to valuable insights that can significantly improve management decision-making and business performance.
Big data brings more than opportunity: It brings the risk of big security problems. This has been made evident from the likes of Yahoo, Wells Fargo, and Equifax who all experienced recent data breaches, and other ruptures that have resulted in high-profile data investigations.
Today, 88 percent of businesses report feeling vulnerable to data threats and, even more troubling, 68 percent have already experienced a data breach. For the finance organization, a function that manages highly sensitive and confidential business information, data security is an especially high priority as organizations across all industries become increasingly data-driven.
Fortunately, finance teams can now turn to innovation in cloud-based planning solutions to secure and encrypt their most sensitive data.
Finance teams look to the cloud for peace of mind
Leveraging data in the cloud is a lucrative opportunity for businesses. Cloud-based planning technology provides myriad advantages such as speed of deployment, scalability, flexibility, reduced IT costs, and business continuity. Adding to that, finance teams can now expect even greater data security from their cloud software provider through heightened management and control of the encryption key used to protect against unauthorized access.
Anaplan recently introduced an additional layer of security to its platform that includes bring your own key (BYOK), the industry's first encryption solution. BYOK allows customers to self-manage keys to encrypt and decrypt workspaces, maintaining sole access to their data on the Anaplan platform.
For finance teams, BYOK can be used to better support IT security objectives, which may include accommodating data governance programs and proactively meeting compliance regulations to protect, control, and encrypt proprietary data.
Benefits of a cloud-based bring your own key (BYOK) solution
A cloud-based BYOK solution provides organizations with the trusted, high-quality data necessary for an accurate, holistic view of the business. Finance teams can make confident business decisions based on trusted data-driven insights.
BYOK also provides the ability to:
Gain full transparency and complete access to the organization's encryption keys; there's no provider access to company data
Incorporate proprietary data as part of its planning and forecasting by encrypting, auditing, and protecting sensitive data at the workspace level
Give the right users access to the right data while ensuring the protection of individual rights and privacy
Helps customers in developing their solution for government regulations and compliance with ease by avoiding complex third-party integrations to reach acceptable security levels
Reduce set-up and maintenance costs of additional security infrastructure with easy integration
Host the security solution; no on-premise hardware is required
Data breaches pose a threat for nearly every organization across every industry, and security remains top-of-mind for finance professionals. As innovation in technology raises questions around the protection of sensitive data, a BYOK solution provides organizations with an easy answer, and a way to avoid any costly data scandals.
In the video below, Rupert Tagnipes, Director of Product Management, and Cameron Tinsler, Senior Manager of Cloud Compliance and Privacy, share how the Anaplan platform protects its platform against existing attack vectors and unknown threats. They also outline how Anaplan's privacy program has been put into place and how security operations and compliance teams work to enhance trust and transparency in the program.
Learn more about Anaplan's Brign Your Own Key (BYOK) technology