How StepStone enabled faster sales planning with enhanced visibility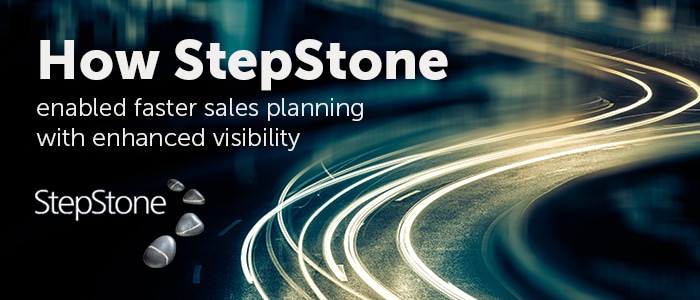 Global organizations rely on agile recruiting to fill critical roles that are aligned to hitting strategic objectives. Speed is the name of the game and companies that are slow to hire are sure to fall behind. European-based job boards provider StepStone values the importance of speed, but the immense amount of data they were collecting was slowing down their sales planning process and the effects could be felt across the company. With offices in twenty countries, over thirty-seven million visitors to their job board listings, and job candidate actions to track, the vast quantity of data was overwhelming.
Like so many companies, StepStone relied on spreadsheets for their sales planning. Common spreadsheet issues, including file size limitations, lack of collaboration, and version control made timely sales planning nearly impossible. With spreadsheet calculations taking nearly five minutes to compute, sales planning efforts were becoming an arduous, frustrating process. But at a tradeshow in London, that all changed.
"We saw the product in action and said 'that's what we need!'" said StepStone Chief Operating Officer Jan Heiremans. Read their recent case study to learn how StepStone enabled distribution of more effective, cloud-based, and user-friendly dashboards across the company. Download the case study and you'll also find out how Anaplan helped StepStone to:
Direct data access by owners to ensure accuracy
Enhance visibility into their planning process
Create different versions of data and compare scenarios in real-time
Feeling the pain of sales planning on spreadsheets? Leave a comment and let us know your biggest pain points.