How supply chain planners can respond to climate change with ESG and IBP approaches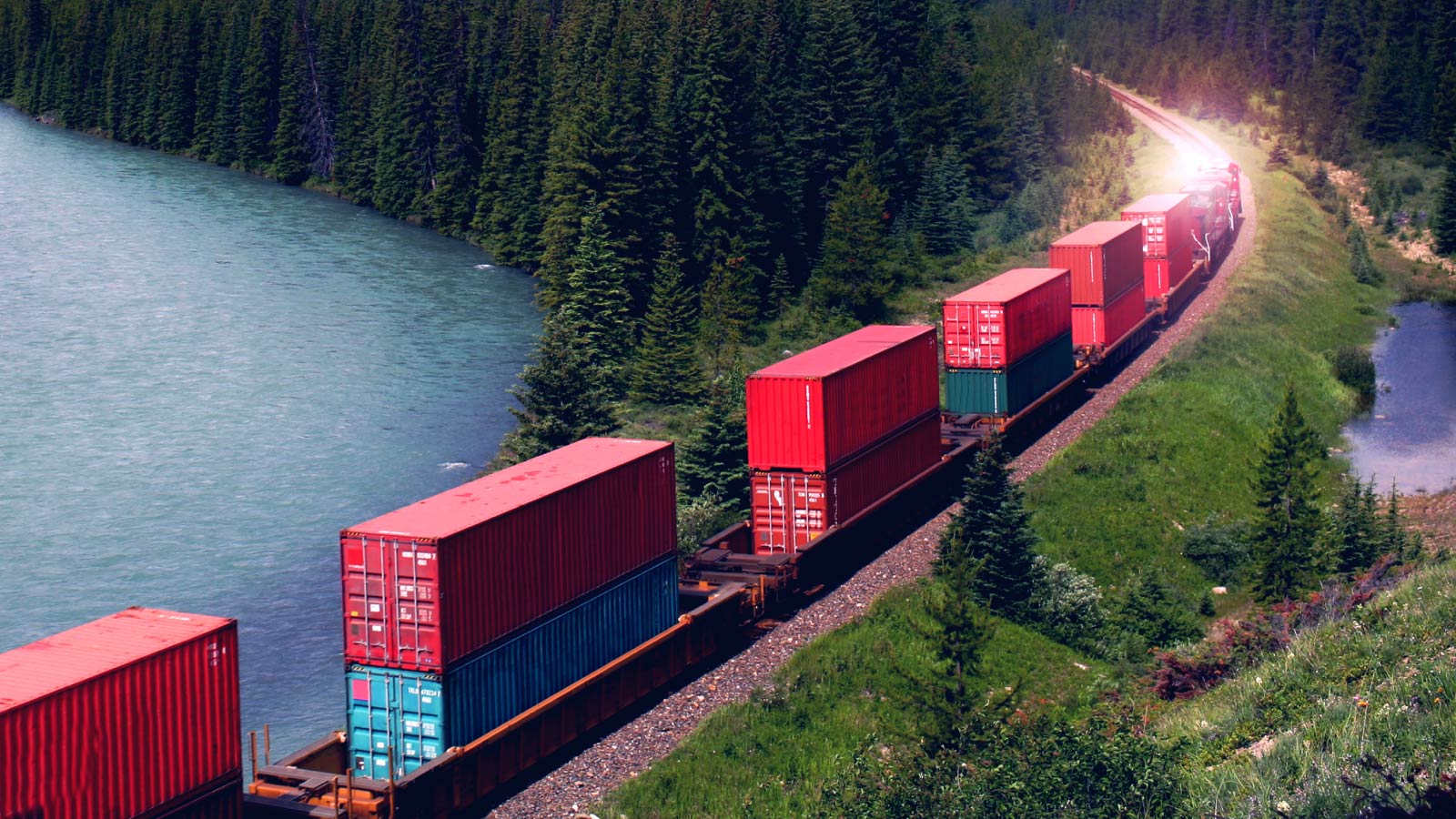 Hurricane Ian and the devastation it left behind cost lives and lasting hurdles for the Florida community and economy. Finance experts are warning that the latest major climate event could aggravate already rattled supply chains, with about 4,500 factories impacted in the storm's aftermath. But the supply chain pressures started before Ian ever touched down in Palm Beach, with consumers scrambling to stock up on core household staples and necessities to weather the hurricane, unable to find basics like baby formula.
Empty shelves plagued Palm Beach County before the hurricane-ravaged it. And, of course, the supply chain and ongoing inflation were already problematic in the months leading up to Ian.
Whether it's a hurricane rolling through the United States or droughts impacting Europe — slowing shipping times and minimizing available capacity — climate change is adding new pressures for supply chain planners everywhere.
It costs more to operate supply chains under these fast-changing conditions. With ongoing climate events, organizations must find alternative transport methods, whether by ocean, air, rail, or road.
Climate change is propelling endless logistics challenges
The real challenge is operational — the execution of ordering what you need to buy or ship. With integrated business planning, you have the flexibility to consider the climate-change-fueled event and re-plan immediately, because you always have real-time data across your entire business, global supply chain, and suppliers,
Longer term, it's the same story. You may have multiple smaller climate events, but in aggregate they cause a continuous wave of problems. Then you also have geopolitical issues like the war in Ukraine and U.S. leaders looking to in-source semiconductor manufacturing, and domestic social issues like strikes over working conditions, pay, and benefits.
All these factors are unpredictable – to a certain extent. In your long-range planning, you must start incorporating some of the strategies you will operate under at your company.
You need to plan for things as they are today, but also plan to examine the costs and impact of changes — for example, relocating manufacturing or running logistics under a different profile, which may necessitate air cargo for some shipments, ocean for others, etc. Increasingly, supply chain planners must come up with alternative scenarios — these "what-if" planning scenarios are quickly becoming a core strength.
A look at what's driving ESG approaches
Let's take each letter of ESG – each represents a very different challenge. "E" is all about the environment and sustainability. Environmental or sustainability-focused leaders want a seat at the table.
Three things are driving the move to sustainable leadership:
Some industries must perform mandated environmental-specific reporting, available for public consumption.
Individual corporations are following the voice of the customer to try and project a more ESG-friendly approach to what they're doing. Across the board, more business leaders are striving to use sustainable materials. They aren't mandated to do so, but their customers are asking for it. Studies show that 67% of American and British millennials ditch brands that don't align with their values. Consumers across continents are willing to pay more for sustainable supply chain practices — including more than half of grocery shoppers YouGov surveyed across Australia, Germany, the U.K., and the U.S.
In certain industries, taking steps to become more sustainable can help open new markets, drive new customers, or even enhance pricing. It's no wonder thought leaders are calling ESG strategies a competitive business advantage.
These are the drivers. Historically, 40 years ago supply chain planners were only focused on material and capacity. Thirty years ago, Finance became part of the dialogue, asking not only if you have materials and capacity, but can you profit from it, and if not, what do you need to change.
This shift in how we do business broadened the whole conversation around the objective of supply chain planning. Twenty years ago, ESG components were introduced, in preparation for an expected EPA mandate on greenhouse gas emission reporting (2009), and companies began looking at factories as more than material and capacity supply points. In the 2000s businesses started using software to collaborate more effectively, both with customers and suppliers. For example, sharing your forecast with suppliers can help them stabilize their operations and make more accurate predictions and commitments of what they can supply.
Then within the last decade, ESG came into the planning picture more strongly, with associated team members asking for a seat. Here's where the "S" comes in, in the form of social issues like worker strikes, trucker strikes, and, more recently, the potential railway strike.
Finally, more than 70 national governments – the "G" in "ESG" – are committed to reaching net zero of greenhouse emissions by 2050, as part of the Paris Agreement — legislation committed to conserving a livable planet. Already, thousands of businesses in thousands of cities have set science-based targets in line with net zero, committing to take meaningful action over the next decade. Germany's Supply Chain Act, or Lieferkettengesetz, taking effect January 1, 2023, is just one example of a national government mandating human rights and environmental regulations with real consequences for failure to comply.
In the states, the California Air Resources Board (CARB) requires all new vehicles sold after 2035 to be electric or plug-in hybrid (PHEVs). This major change for the automobile industry and supply chains are aimed at eliminating 25% of smog-fueling pollution by 2035. That same year, automakers will be restricted from selling more than 29% of PHEV models versus full electric vehicles. These are significant regulations that will force an entire industry and its supply chains to evolve, considering that California is the most-populous state in America.
What's next for supply chain planning with ESG approaches
So, where is planning going now that ESG has a seat at the table? ESG adds criteria for planning. With climate change and events accelerating at a rapid pace, we'll continue seeing heightened regulations across national and state governments. The bigger direction we're going to see over the long-term—whether motivated by customer demand, compliance reporting, or your bottom line—is about how ESG impacts our ability to plan around suppliers, materials, transportation, and manufacturing.
All these supply chain aspects must be considered with more sustainable operations and approaches in mind. It's not a complete change in planning – it's simply an environment with more attributes around core planning objectives. What you add to that conversation are new decision criteria for optimizing your operations and collecting the new data required to report your ESG success.
ESG Questions planners should be asking 
How should our plans reflect our companies' ESG mission and strategic requirements?
How are we sourcing materials without problematic ties (e.g. conflict diamonds) or materials in line with our sustainability goals?
How are we planning with suppliers to ensure sourced material can be sustainably produced or recycled?
How are we measuring manufacturing or logistics emissions? Does the data inform us that we are driving toward our commitments?
While traditional planning data such as material, capacity, workforce, and costs are still important, you must now add new variables to your planning considerations. For example, you;'ll need to ask, "How can we produce with a reduced cost and timeframe while lowering emissions?" Our companies are still in the business of making profits. As ESG-based approaches become the norm, they will drive new ways to compete and react competitively.
Climate change and ESG strategies mandate integrated business planning
The adoption of ESG principles in planning will continue to evolve. We know it requires more data to support a broader set of decisions. This leads us to conclude that scenario planning in support of integrated business planning is a key technology requirement. It's critical to continuously take in updated information success, plan and replan, and come to the best conclusion for that planning window.
That's where integrated business planning (IBP) comes into play—transforming your planning from static to dynamic. With Anaplan you can create, execute, and pivot your enterprise plans on the fly no matter the type of disruption.
Harnessing IBP, you'll link financial, commercial, and operational planning to respond to changes with agility, resilience, and precision. Leveraging IBP best practices allows you to align commercial, financial, and operational goals for remarkable business outcomes that empower your organization to lead in the most volatile markets. Go deeper with supply-chain IBP insights—read this whitepaper.
Experience the benefits of IBP on-demand