Discover how to drive cost, time, and efficiency gains with the power of PlanIQ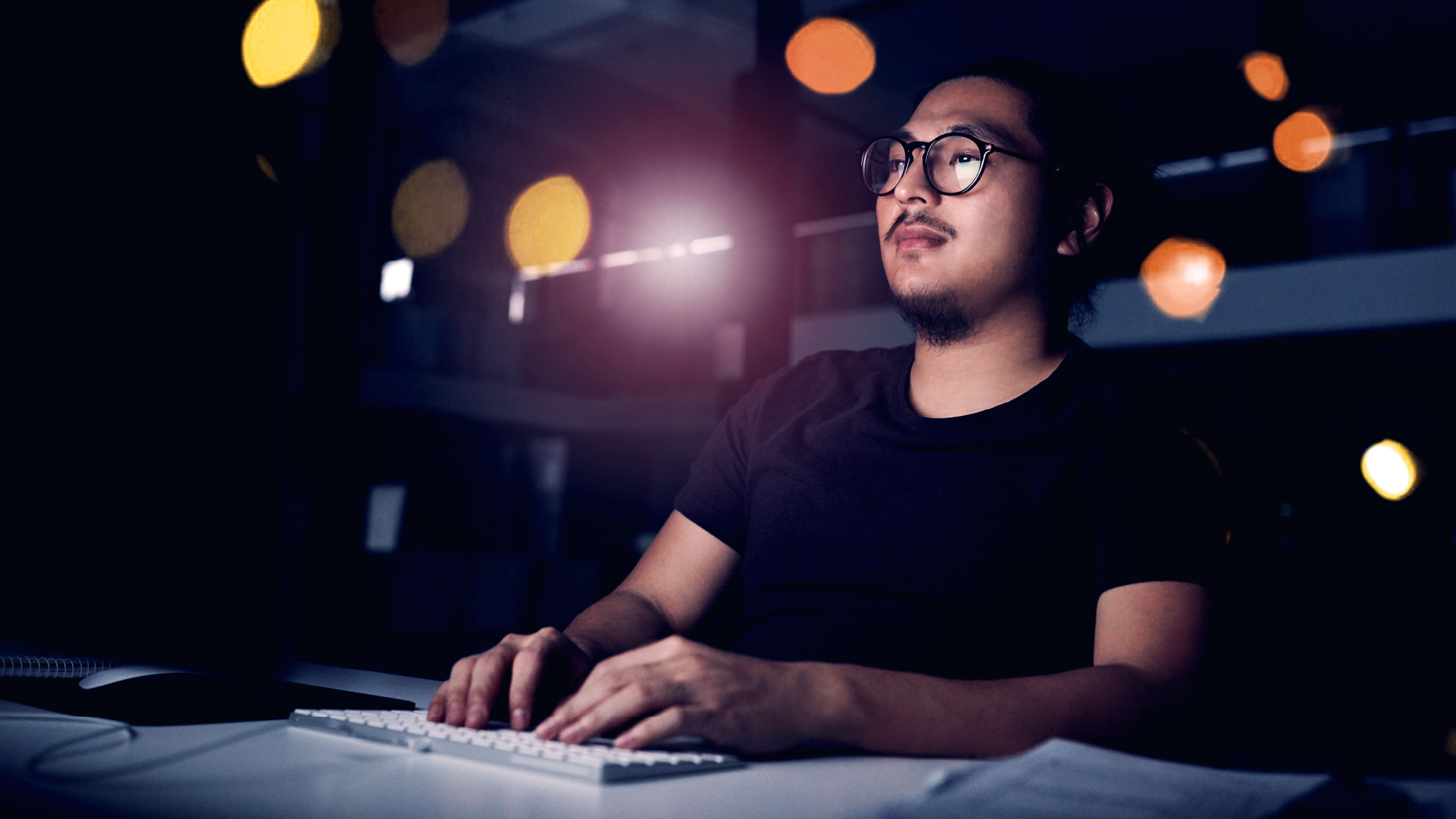 This is the final blog in our three-part series that explores how intelligent forecasting tools can optimize business outcomes. Our first blog shared the important role of artificial intelligence (AI), and machine learning (ML) in intelligent forecasting and the challenges that business leaders face around adoption. The second installment detailed the aspects of intelligent planning that solve those challenges, helping business users drive accurate decisions with AI and ML forecasting.
This blog will share how Anaplan PlanIQ™, our intelligent forecasting tool, makes forecasting easily accessible and simple to deploy, saving costs and time, and speeding efficiencies across a variety of use cases. We'll also share some real-world success stories and results that some customers have already begun to experience as part of our Early Access program.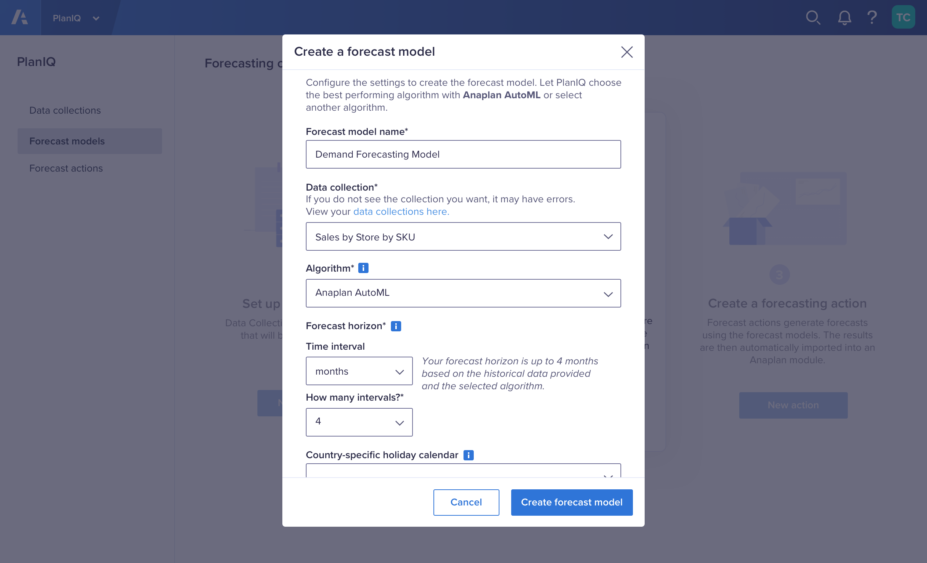 Get the most out of your data to navigate markets
An influx of business leaders tasked with navigating their enterprises through dynamic markets and changing landscapes are looking to AI and ML to help them better leverage data for accurate forecasting and analysis. 76% of enterprises report that incorporating AI and ML tools is now a top priority in hopes that they can glean deeper insights from their data and make more focused decisions. The ideal intelligent forecasting tool should be simple to configure and use, incorporating wide sets of internal, external, and historical information to maximize the value of an enterprise's data.
For example, teams who want to hone their supply chain efficiency need to incorporate a wide set of external data, such as weather and economic trends. In addition, retailers seeking to maximize profits and reduce excess inventory need to leverage data down to the SKU level—possibly across multiple locations—while also identifying new and emerging customer trends. With PlanIQ, users can easily incorporate these types of external data, along with internal data, across their entire enterprise to quickly generate forecasts, identify trends, and adjust plans.
PlanIQ also makes intelligent forecasting accessible to a wider set of business users so they can run their own forecasts, analyze results, and update their plans in real time, based on the data. With forecasting at their fingertips, users can quickly speed the time it takes to generate more accurate forecasts based on the latest set of data as well as collaborate across functions to create more impactful decisions that drive business results.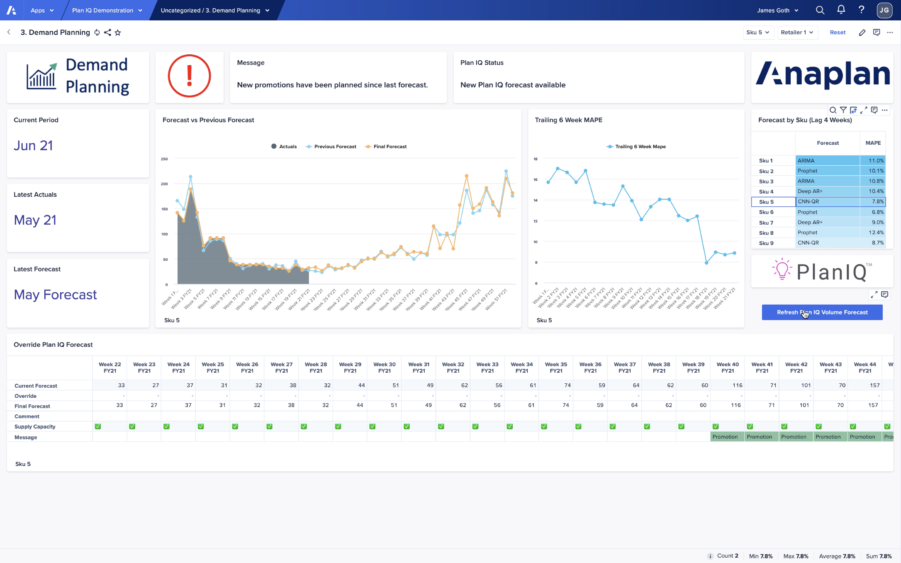 Examples of driving tangible business outcomes with PlanIQ
PlanIQ is designed to help drive more accurate business decisions and outcomes with intelligent forecasting capabilities. Pre-integrated with Amazon Forecast, PlanIQ can leverage powerful AI, ML, and statistical forecasting capabilities to improve forecast accuracy, resulting in both top- and bottom-line growth. Business users can also automate and repeat the forecasting processes across multiple functions, allowing PlanIQ to easily scale new use cases as teams add data into Anaplan and evolving over time with ML. In addition, simple configuration delivers fast time-to-value and makes intelligent forecasting more accessible to business users, speeding efficiency across the entire business.
Some customers within the healthcare, retail, and mining industries have already seen some of these benefits during our PlanIQ early access program. David Webb, head of performance forecasting at South Central Ambulance Service, says his team has been able to use PlanIQ to speed their planning processes and optimize their workforce. "PlanIQ makes generating precise forecasts easy, taking only 2.5 weeks to get up and running and delivering quick time to value," he says.
PlanIQ makes generating precise forecasts easy, taking only 2.5 weeks to get up and running and delivering quick time to value.
-David Webb, head of performance forecasting, South Central Ambulance Service
We also worked with a large retailer that wanted to further improve their sales forecasts to tighten inventory. Their existing solution was unable to handle the additional volumes of data required to hone forecast accuracy. We helped them quickly deploy PlanIQ across a single region, creating forecasts across tens of thousands of SKUs, which improved forecasts and revealed millions of dollars in potential savings.
A company in the mining industry also sought to improve forecast accuracy, as their existing forecasts often required manual updates across different customer segments. Running PlanIQ-based forecasting in their environment delivered a 2-8% improvement in forecast accuracy depending on customer segment, delivering more accurate demand planning to maximize profits.
A prescription pharmaceuticals company looking to evolve their manual, time-consuming forecasting processes leveraged PlanIQ. After incorporating a large set of data, PlanIQ revealed more accurate predictions for many of their forecasts, approximating millions of dollars in benefits.
Further, a consumer goods manufacturer wanted to improve their expensive and error prone forecasting for certain products at top-tier retailers. It only took a few days for their team to get PlanIQ-based forecasting up and running, outperforming both the prior solution and manual forecast processes.
We are pleased to share that Anaplan PlanIQ with Amazon Forecast is now available to purchase as part of the Anaplan platform. To learn more about how easy it is to get started with PlanIQ, read the datasheet and watch the demo video.
Watch the Intelligent forecasting with Anaplan PlanIQ video to learn more.