Integrating financial and HR planning helps insurers stay one step ahead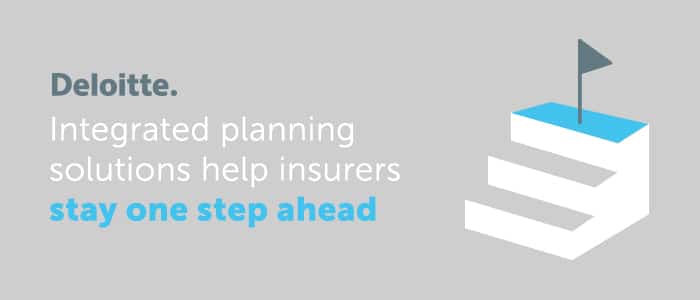 The insurance industry, arguably more than any other sector, is under pressure from all sides. New technologies, changing customer behavior, the emergence of new distribution channels, ever-increasing regulatory pressure, and talent management are just some of the challenges it faces.
In this world of challenges, insurance companies need flexibility and agility in their planning processes to keep up with the changes in regulations and operating models—not to mention the requirement to meet management needs.
Competition from online service providers, regulatory compliance requirements, technology revolution, and digital channels make revenue model analysis, cost reduction, capital allocation, and margin management top priorities of any insurance executive.
But most of all, headcount remains the largest element of controllable cost for insurers, typically accounting for 35-40 percent of total expenditure. That means having the right people, at the right time, with the right skills, for the right price is key to the success of organizations—and top of mind for both HR and Finance.
So it is the responsibility of both Finance and HR executives to keep a close eye on the evolution of their workforce while maintaining a future-facing view of the resources they need to support the growth of their insurance business. That is why implementing a truly integrated workforce planning approach is so critical—one that enables planning from both an operational, HR, and finance perspective.
This was the topic when Deloitte and Anaplan hosted an insurance event in October that centered around how collaborative, scalable planning enables insurers to respond effectively and proactively to a changing landscape and maintain their competitive edge. The event welcomed Finance and HR executives from many of Belgium's leading insurance companies, including representatives from AG Insurance, AXA Belgium, Belfius Insurance, and others.
Deloitte's industry knowledge and expertise combined with Anaplan's modeling and planning solutions helps insurance companies integrate key drivers of their operational workforce planning both in the short and long term. Learn more about the combined power of Anaplan and Deloitte.