Linium and Anaplan announce partnership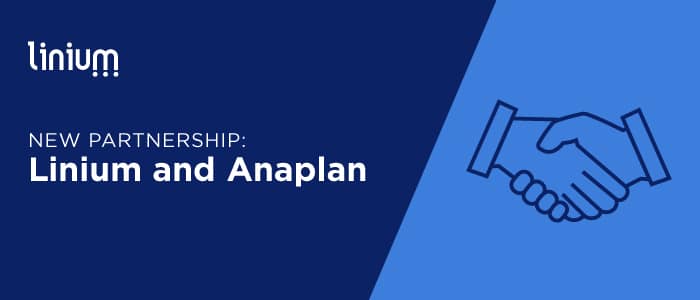 We're excited to announce a partnership with Linium, a world-class provider of business services that empower the entire enterprise. The new partnership between Anaplan and Linium will enable companies to modernize critical business functions by automating the planning and modeling processes that drive productivity and profitability.
Led by Linium's Corporate Performance and Financial Management Practice, the collaboration combines Linium's expertise in delivering cloud-based enterprise solutions with Anaplan's connected planning platform. Companies in a variety of industries that Linium serves, from retail to manufacturing, will be able to harness the power of Anaplan's planning, budgeting, and forecasting capabilities to enhance their efficiency in finance, sales, and supply chain management, as well as marketing and workforce management.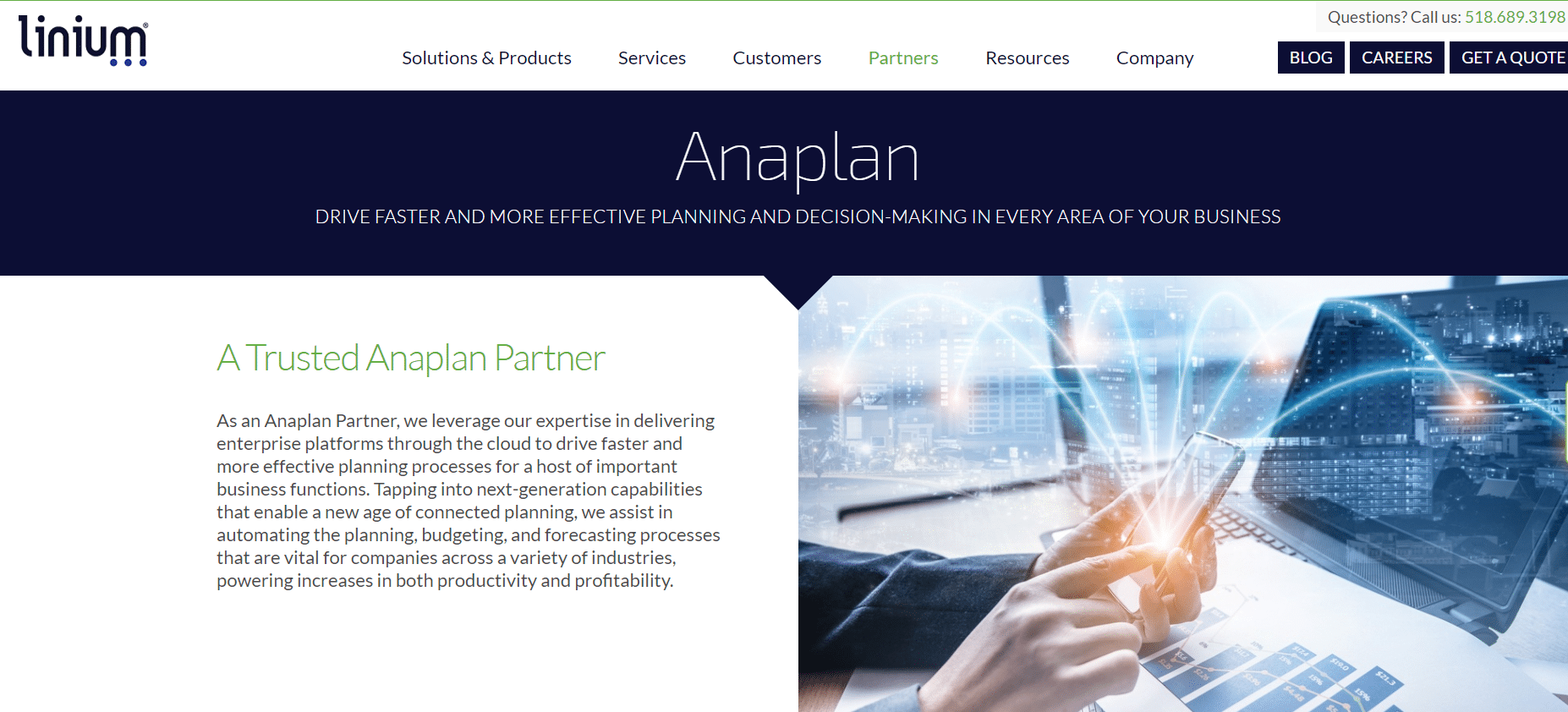 Linium's extensive menu of cloud-based business services now includes connected planning with Anaplan.
The Anaplan platform, combined with Linium's recognized strengths in strategic consulting and project implementation, helps companies increase the speed and effectiveness of planning processes, minimize the impact of plan changes through increased collaboration, integrate data-driven planning and modeling, make better-informed decisions, and drive growth based on accurate data.
"We are delighted to continue to build our platform of cloud-based solutions that empower people to work faster and make better decisions, both of which drive increased productivity and profitability," said Joe Burke, Chief Executive Officer of Linium. "By leveraging Linium's expertise in cloud-based enterprise solutions coupled with Anaplan's innovative platform, we can connect data, people, and plans in every part of an organization to enable the modernization and digital transformation our customers need."
"Linium has recognized expertise in cloud-based enterprise platforms and the vision to equip companies with the solutions they need to succeed in today's connected business environment," said Dave Tharp, Vice President of Alliances at Anaplan. "Combined with the Anaplan platform's ability to drive faster, more effective planning processes and improve decision-making at all levels, Linium is well positioned to support innovation-driven growth."