Live from Connected Planning Xperience (CPX) 2019: Your Day 2 Recap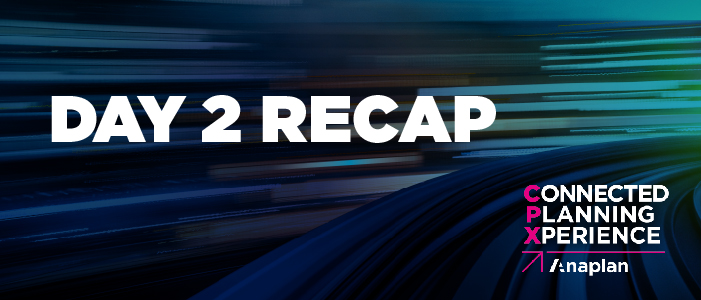 Yesterday, action, energy, and fun ushered in Day 1 of Connected Planning Xperience (CPX) 2019. Today, innovation and engagement surrounded the sold-out conference's final day. From this morning's Anaplan Awards Ceremony to new platform announcements and the Women's Interest Network (WIN) Luncheon, the focus of Day 2 was all about the opportunities that await Anaplan users in the future.
The day began with an incredible welcome performance by the Mona Khan Dance Company—a Bollywood-themed dance troupe with unmatched quality and creative direction that had previously performed for President Obama.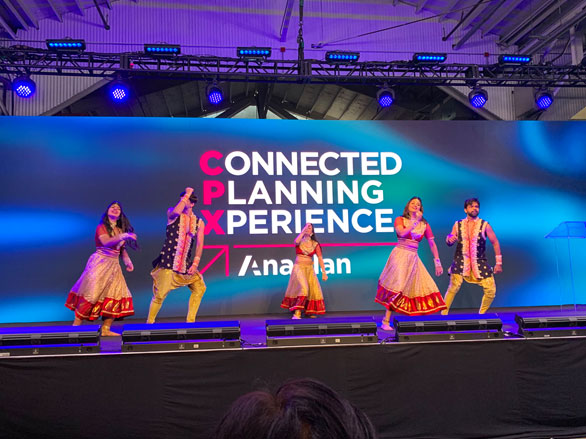 The Anaplan Awards Ceremony followed the opening performance, and recognized the incredible achievements of our customers and partners over the past year. Award winners included: Ian Zhao of VMware (Global Visionary Award), Brittany Deaton of Unum (Master Anaplanner of the Year Award), and Jaymin Patel of Equifax (Student Anaplanner of the Year Award).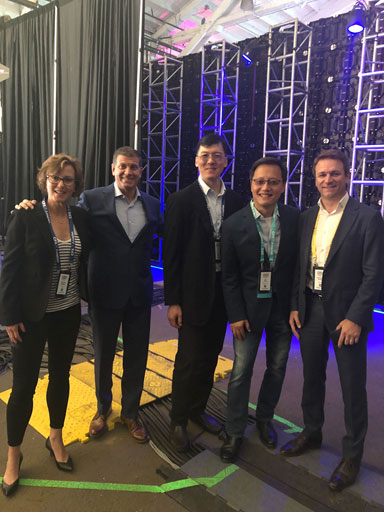 Returning to the stage after the Awards Ceremony stage was NFL legend and Master of Ceremonies, Ahmad Rashad, who introduced the keynote speakers for the "The Platform Innovation Powering Connected Planning" address.
In the keynote, YY Lee, Anaplan Chief Strategy Officer, Sampath Gomatam, SVP of Product, described how Anaplan helps our exceptional customers discover the collaborative cycle of innovation that drives the evolution of the Connected Planning platform. They showcased new platform enhancements that empower decision-makers and harness planning intelligence to dramatically improve the economics of our clients' enterprises.
Peter Smith, EVP of Global Supply Chain at Carter's, joined Gomatam and Lee on stage to showcase their success stories with new platform features and approaches. They noted that as they better accounted for uncertainty and externalities, intelligent planning allowed for a greater variety of inputs to enter their Connected Planning process(es) and solution-specific optimization.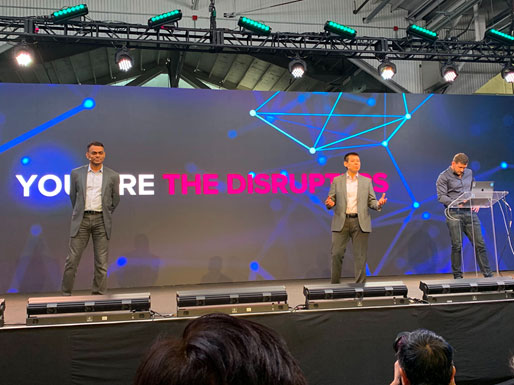 Mid-morning, Mark Smith, CEO of Ventana Research, led the "Truth in Tech Trends" panel. Discussing their candid thoughts about the hottest techs topics today, Tony Klimas (Principal, Ernst & Young) and Francois Lopitaux (VP, Product Management–Salesforce Einstein Analytics) focused on the best practices of leading enterprises that harness the confluences of cutting edge technologies. All three panelists agreed that leading companies are successfully leveraging artificial intelligence, blockchain, and other data analytics capabilities to create new (and better) business models.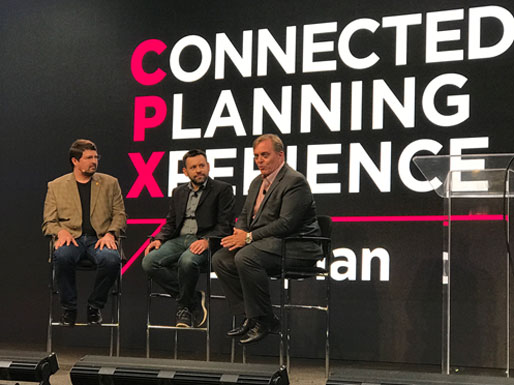 Customers, customers, customers—of course, that's what CPX is all about! Next, "The Future of Workforce Planning" Panel, moderated by Anaplan Chief Customer Success Officer, Christophe Bodin, showcased how leading organizations built agile workforce planning capabilities, increased collaboration across functions, and underwent successful workforce transformation.
Sharing that Microsoft deployed Anaplan in less than three months to manage a workforce planning process that supports 60 million support cases every year, Bruce Hildyard of Microsoft stated, "I've never seen a vision like this land so quickly in my Microsoft career."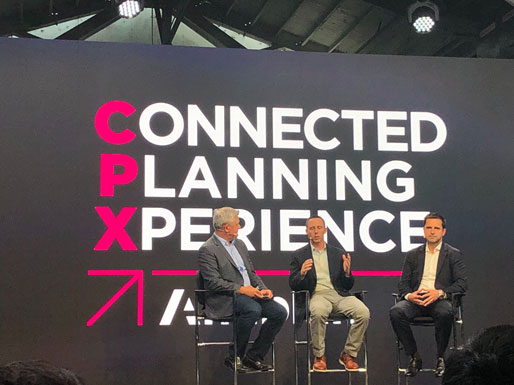 At noon, Anaplan's Women's Interest Network (WIN) hosted Stacey Cunningham, President of the New York Stock Exchange, (NYSE) for a lively luncheon, where she was joined by Anaplan's Marilyn Miller for an insightful discussion around leadership, workplace culture, and pursuing passions. Their fireside chat further focused on Cunningham's journey from intern to first female President of the NYSE, and the challenges and opportunities available to women business leaders.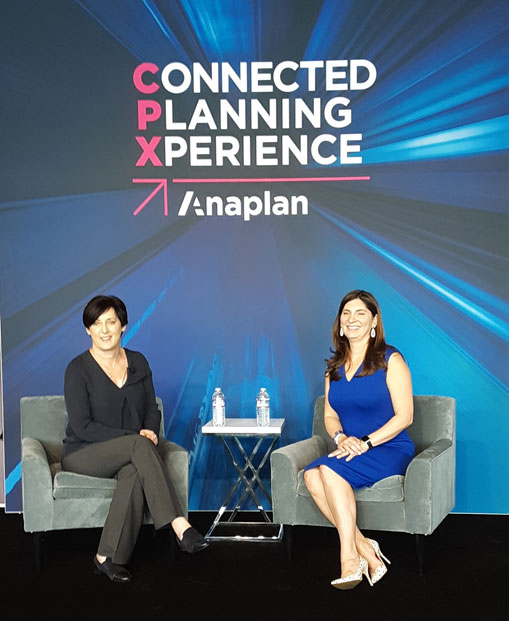 Stacey's biggest piece of advice for attendees? "Don't be intimidated by what you don't know. Embrace change and treat feedback as a gift."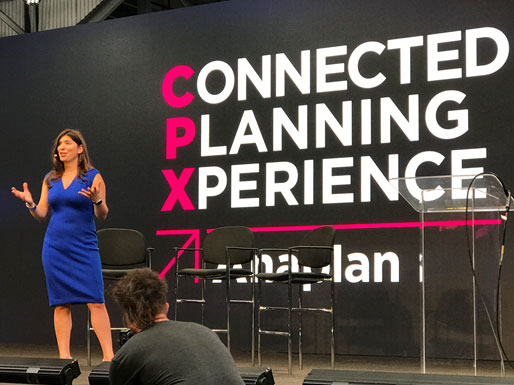 It was standing room only for best-selling author Susan Cain, who delivered the final CPX keynote in the afternoon. Cain's recent, record-smashing TED talk has over 20 million views and was named by Bill Gates as one of his all-time favorite talks. Sharing insights on the biological differences between introverts and extroverts, Susan explained how the best teams in business mix both types of people.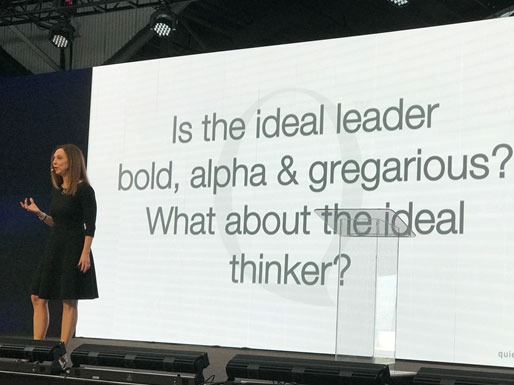 Other highlights from Day 2 of CPX included continued excitement and interest around Anaplan's newly announced user experience. Brett Lukowicz, Director of Finance at Echo Global Logistics, explained, "On top of the existing value of the platform, we are excited for the new user experience (UX) to deliver increased efficiencies in our planning process by making it easier for our more than 100 users to actively engage in planning and collaborate in real time."
Anaplan Navigator, an interactive knowledge hub for Connected Planning insight and resources, proved to be another CPX crowd-pleaser. CPX attendees returned to the Navigator booth on Day 2 to experience the new user tutorial website and get 'hands-on' with the clickable honeycomb effect. Used to navigate through the Connected Planning journey, the honeycomb effect helps businesses see the intricacies of planning throughout the enterprise.
If you're interested in learning more about Navigator, access our video-rich site for insight and content you can quickly consume before enterprise-wide planning discussions. Navigate your way from high-level Connected Planning concepts to the best practices that can help drive implementation success.
In what seems like a blink of an eye, yet another successful Anaplan user conference has come to a close. But, not before we go out with a bang at the CPX 2019's 1980's-themed closing party, featuring the heralded 80's cover band, Tainted Love. In true Anaplan fashion, we ended the evening with an epic party, delicious food and drink, and even more enjoyable conversations.
Until next year!
For a deeper dive into all that CPX 2019 has to offer, visit www.anplan.com/CPX