Marketing operational excellence: Planning
Marketing planning never stops—it starts with planning for the year ahead, then planning the big initiatives, then planning the next quarter or month, and, finally, planning each campaign and tactic. The challenges presented to the marketing department by the complexities of this process are monumental.
Allocating the top-down view and aggregating the bottom-up view from various field teams is a collaboration nightmare—and viewing these different plans through a wide variety of lenses or at levels of granularity are near impossible. Additionally, understanding what each team should or could achieve against the plan is often based on educated guesswork and gut feeling.
With the recent focus on improving marketing operations, leading marketing organizations have seen this planning process become a lot less cumbersome. So what are these marketing operations folks doing that is so valuable, and how can you stop suffering from a misaligned marketing team?
1. Have a framework to support creativity
Don't handcuff creative marketers to timelines or heavy administrative work. First and foremost, planning frameworks that structure processes without restricting creative processes should be built. Ensuring that the right-brain thinkers have the freedom to create is vital—however, compromise is also needed to ensure that this fits within a corporate framework that meets business deadlines. We've seen some great frameworks that facilitate the annual planning process, followed by a rolling 12-week process, and then an individual campaign cadence. These are typically successful when all the components are consolidated into a single platform and tied together.
2. Enable collaboration between Marketing and Sales
Within this framework, Marketing must ensure that the sales and revenue forecast is fully integrated into the marketing plan. A recent SiriusDecisions study indicated that organizations maintaining an integrated process between Sales, Marketing, and Product achieve up to 19 percent faster revenue growth and 15 percent higher profitability. There are thousands of articles about how to achieve sales and marketing alignment, but the companies that are truly succeeding are not just aligning—they are building an integrated planning process that drives cross-team collaboration.
3. Embed revenue criteria into the planning process to allow for a smoother prioritization process
Companies that already have an integrated sales and marketing plan are able to foster a culture of marketing performance optimization. This culture enables organizations to forecast the revenue contribution that Marketing makes to the business. It's not an easy process, but it's much more accurate than just guesswork. This approach allows marketers to understand the expected revenue of any campaign based on the properties of each campaign.
For example, using Forrester's best-in-class metrics we know that the best Marketing teams have a 1.54% conversion rate from MQL (Marketing Qualified Leads) to Closed/Won. Combining this metric with sales figures, one can forecast the performance of a campaign: on the returns side, assume a contract length of 3 years and annual revenue of $100,000, and on the investment side assume a spend of $100,000. The campaign will return $462,000 of revenue or 462% ROI. Figure 1 shows an example of spend to MQL and revenue generated against the varying dimensions of Forrester's metrics.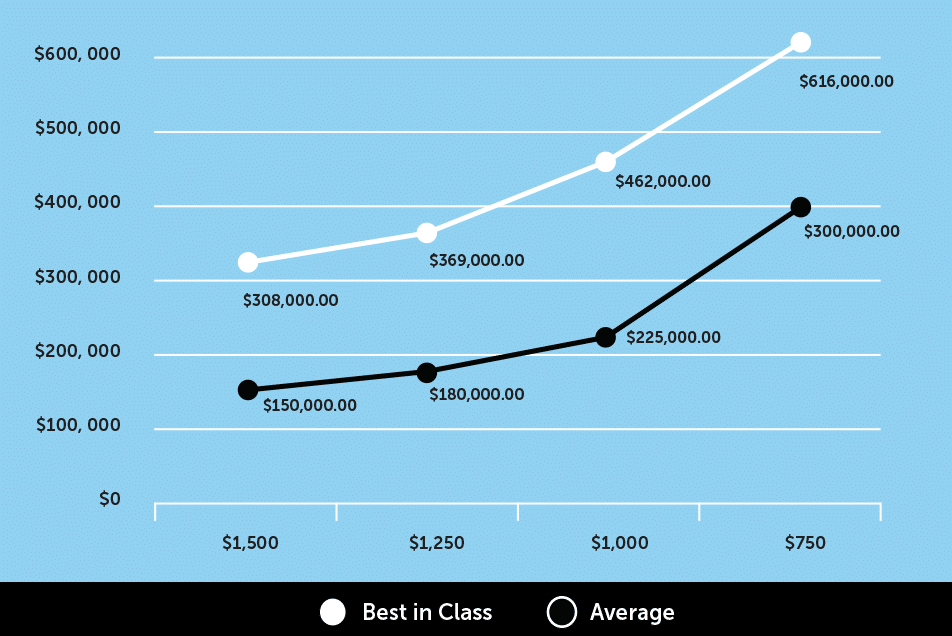 Building these metrics into the planning process has a profound effect on how to better prioritize activities and make improvements that have a dramatic increase on marketing ROI.
4. Identify the resources required to fulfill the marketing plan and bring in additional resources as required
Adding the final layer of metrics is vital to fulfilling the marketing plan. By integrating the planning process into execution timelines within production management tools, you can generate a resource forecast that allows you to see the high and low points of your teams throughout the year. This creates resource agility, which enables teams to see periods of high demand to determine where third parties or freelancers can be used to fill the resourcing gap. Alternatively, the forecast might show that you're able to build these campaigns during low points in the year and execute at a time that suits you. This brings the "automation" component back into marketing automation, allowing the team to build and deliver campaigns and tactics in low periods and automate execution in high-demand periods.
As you begin to build out this level of sophistication into your marketing planning process ,you may find that there is a spreadsheets breakdown—which you likely have already encountered.
Learn more about how Anaplan can help with its marketing resource management solutions.