People of Anaplan: Zane Koeller
¿Habla español? Anaplan's Zane Koeller does—and is "this close" to being fluent. Zane picked up his language skills when he studied abroad for six months in Madrid, where he also ate a lot of tapas and played lacrosse for the Spanish National Team. Now that he has joined Anaplan as a Solutions Consultant on the Pre-Sales team, Zane brushes up on his business vocabulary by working with a native Spanish-speaking colleague, with the goal of helping Anaplan gain more traction in Latin American markets.
What does your role entail and how does your work impact Anaplan users
As a Solutions Consultant, I lead the Sales Performance Management domain for the Americas. My job is to partner with our Account Executives to demonstrate to prospects how Anaplan can add value and drive collaboration and efficiency in their organizations—this includes giving product demos, building custom proof-of-concepts, and leading on-site workshops.
The Pre-Sales team has a huge impact on Anaplan users because we are typically the first exposure a potential customer has to the product (and we all know how important first impressions are). We have to be able to frame in an Anaplan model the issues our prospects and customers have with either Excel or other solutions, usually in just a few hours or days. The work we do helps our prospects imagine what they can achieve with the Anaplan platform.
Why did you decide to join Anaplan?
I was looking at a few other places in my job search, but I just had a good gut feeling about the people I met at Anaplan—plus I loved the challenge of working at a startup. I accepted my offer in February 2014 and started shortly thereafter. I still feel the same connection to the people today as I did three years ago when I walked through the hall to and from my interview.
How did you become interested in technology?
My interest in technology was born out of competition. It started with beating my sister's "Snake" score on my mom's Nokia phone, then it was wanting to be the best Mario Kart or Halo player. Later, this competitiveness turned into wanting to work for the best enterprise planning technology company.
When you were younger, what did you want to be when you grew up?
I'll be honest: When I read this question, I couldn't remember, so I called my mom and asked her. Apparently, I wanted to be rich.
Tell us about a time when you realized your Anaplan experience was special.
We Anaplan employees likely all had technology "aha" moments where we realized that something we had been doing for years in Excel is now a hundred times easier with our software. But looking back, what really stands out to me is the people.
It hit me about a year ago when I was sitting outside, on top of a hill of a winery in Healdsburg, next to a group of eight of my closest friends, who also happen to be my Anaplan coworkers. We were all watching our friend walk down the aisle at his wedding. That was the first of two weddings I attended last summer for friends that I had made working at Anaplan, and I'm sure they won't be the last two Anaplan weddings I'll be attending.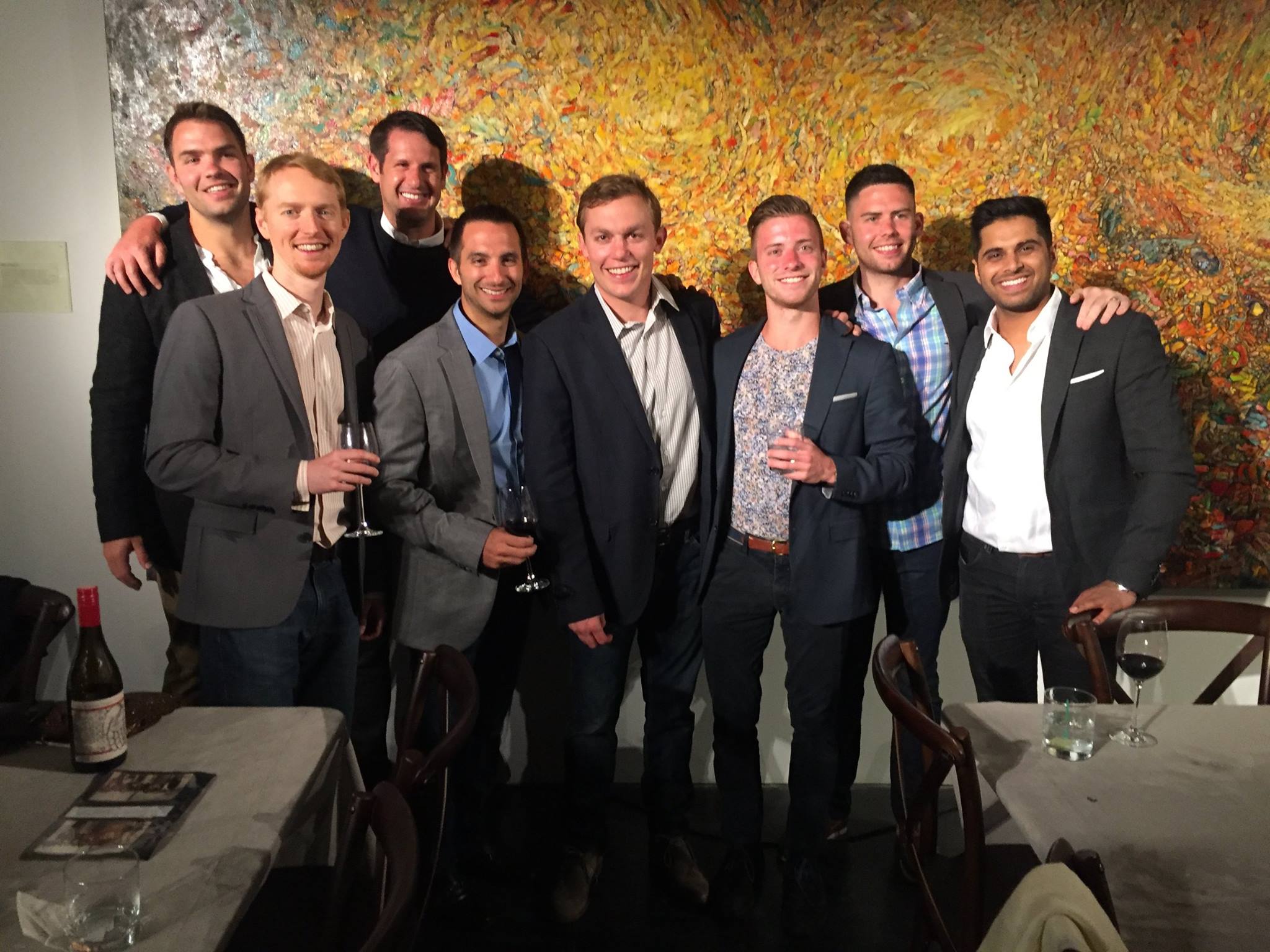 Zane and his fellow Anaplanners celebrate the wedding of a colleague.
The culture of our company attracts hard-working, intelligent, and fun people, which ends up being extremely conducive to building friendships and meeting people that you genuinely enjoy working with. We all realize that we're a part of something special—and for the employees, customers, and partners, it's almost like being in a secret club.
What is your favorite part of working at Anaplan?
Not to belabor the point, but it's the people. We have great managers, an impressive new CEO, and the best presales team I've ever had the honor to work with. We struggle together, bleed together, and celebrate together.
What is your favorite thing to plan?
My favorite thing to plan has to be trips. I spend more time at night looking at the Delta Airlines website than I'd like to publicly admit … which I guess I'm doing right now. There are so many different corners of the world to explore and a finite amount of time to see it all that I just can't stay home for long stretches.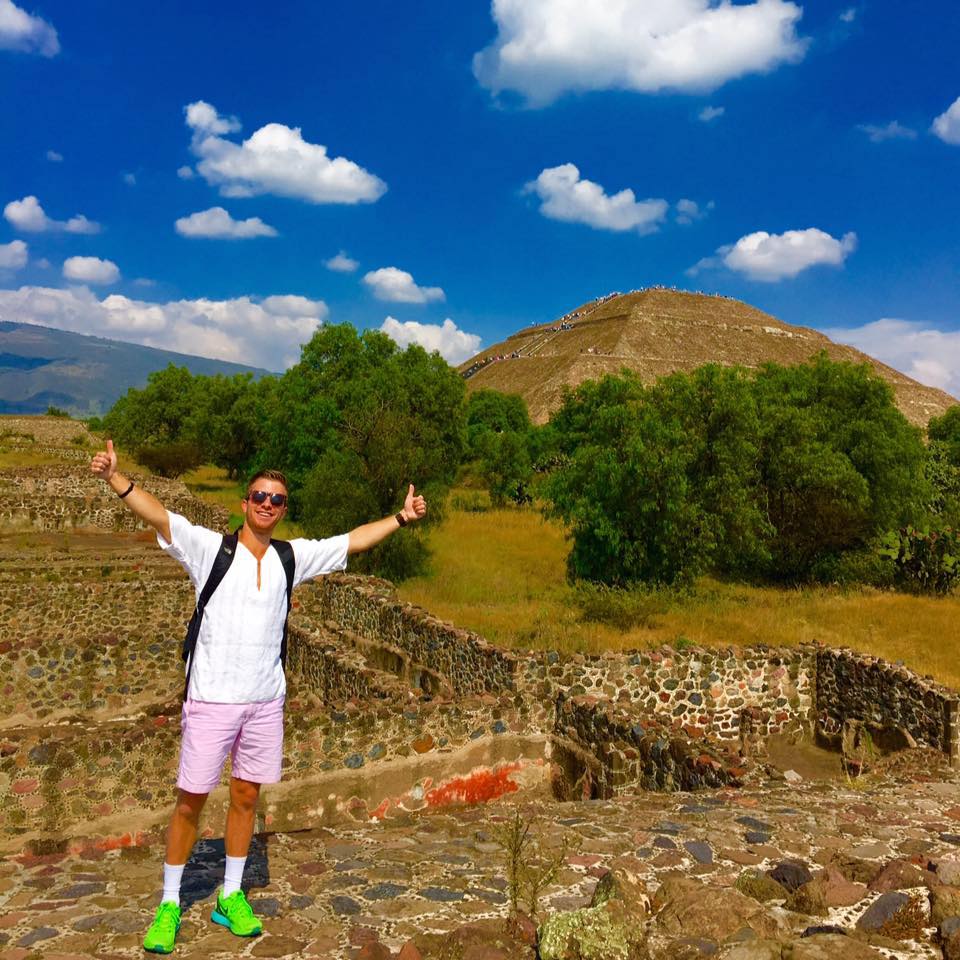 Zane explores the Teotihuacan pyramids outside of Mexico City.
Interested a career at Anaplan? Check out our Careers page for current job openings.
Curious about the people behind the Anaplan logo? Presenting the People of Anaplan series, which shines a spotlight on our employees around the world. Learn about their interests and hobbies, what makes them tick, and how they help make Anaplan the leading planning and performance management platform for smart businesses.