People of Anaplan: Meet Subrata Chakrabarti
From the stark, frozen landscape of Svalbard, Norway, to the clouds 20,000 feet above the Himalayas, Subrata Chakrabarti has seen it all. Subrata, VP of Product Marketing for the Anaplan platform, has run, hiked, and skied in 46 countries so far, and has no plans to stop. "I love exploring and traveling," he says. "In a way, that's my lifeblood and makes me who I am."
When you were younger, what did you want to be when you "grew up"?
I always loved physics and travel, and space programs combine the two, so I really wanted to join NASA. I wanted to build new-age space-loads and missions that would send probes beyond the current limits. Due to this interest, I decided to study artificial intelligence in graduate school to learn how to build more intelligent systems.
How did you become interested in technology?
Science and math were the cornerstones of my education, so I've always been interested in technology. I enjoy challenges where systems are at a chaotic state, where they can be somewhat ambiguous and could be daunting, and so I pursued a degree in computer science. But, overall, I think technology is actually a great opportunity to help simplify things while building knowledge in the process, and it has really helped provide great solutions for day-to-day problems, as well as bigger ones.

What do you do at Anaplan, and how does your work impact Anaplan users?
I just joined the product marketing team this past November to lead our platform marketing efforts. My job requires understanding and creating both the potential of the Anaplan platform, and the journey customers can follow to realize that potential.
I also connect with colleagues across functions and regions to help establish Anaplan as a key technology investment and partner for Fortune 2000 organizations. On one side, we have to create compelling engagement models that take into account different industry dynamics, as well as their maturity in implementing Anaplan solutions and treating that information as a competitive advantage. On the other side, we also need to incorporate modern technology trends to provide the best decision-making solution for our end users, regardless of industry.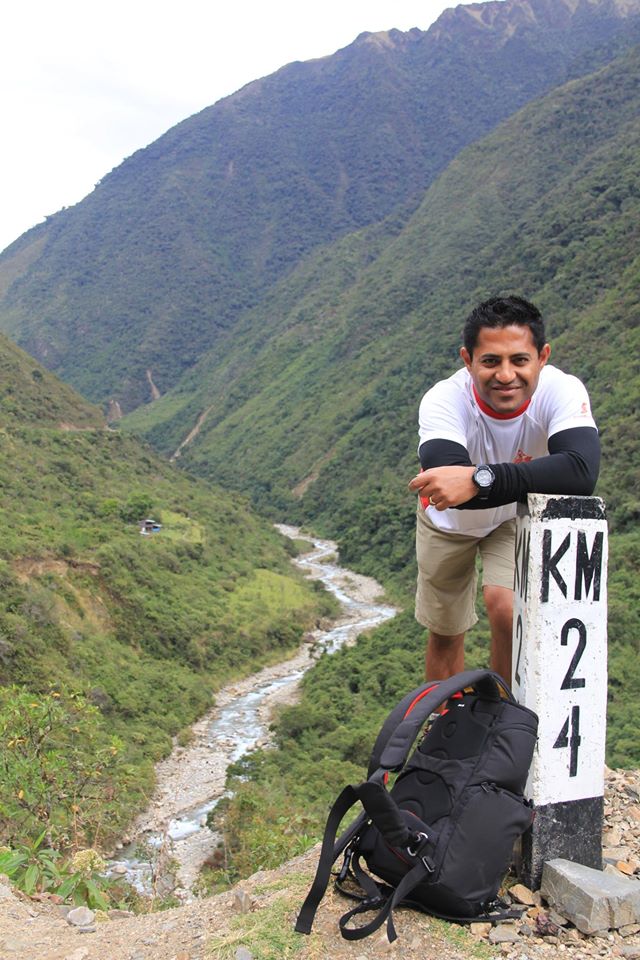 Subrata Chakrabarti helps our customers understand the Anaplan journey—and loves to travel. This picture was taken on a five-day trek to Machu Picchu in Peru.[/caption]
Why did you decide to join Anaplan?
The platform can truly help average business users become more productive, benefit from advances in technology, and find new ways to solve old problems, and I wanted to be a part of that. Additionally, Anaplan's technology, solution portfolio, and continually growing partner ecosystem all enable smart, on-time, and future-looking decision-making.
Tell us about when you realized that this is a "once-in-a-lifetime" experience.
I guess I knew this prior to joining Anaplan, which was why I jumped on this opportunity. As a relative newcomer to the Anaplan family, I would say that Anaplan has all the right elements at play to have great momentum.
What is your favorite part of working with at Anaplan?
In short, it's the opportunity to make a paradigm shift in the technology market. I enjoy working with team members to create a vision and associated messaging to elevate Anaplan's value proposition to very senior-level executives across a variety of industries—and ultimately establishing ourselves as a critical technology foundation for global Fortune 2000 companies.
What is your favorite thing to plan?
I'm always busy planning my next travel destination! Whether it's a skiing trip, weekend getaway, or an out-of-country exploration—honestly, I'm usually working on a few different trips at the same time.
Interested in growing your career at Anaplan? Check out our careers page for current job openings.
Curious about the people behind the Anaplan logo? Explore our People of Anaplan series, which shines a spotlight on our employees around the world. Learn about their interests and hobbies, what makes them tick, and how they help make Anaplan the leading planning and performance management platform for smart businesses.