Cloud Native Procurement platforms: Reinforce your supplier network against risk and uncertainty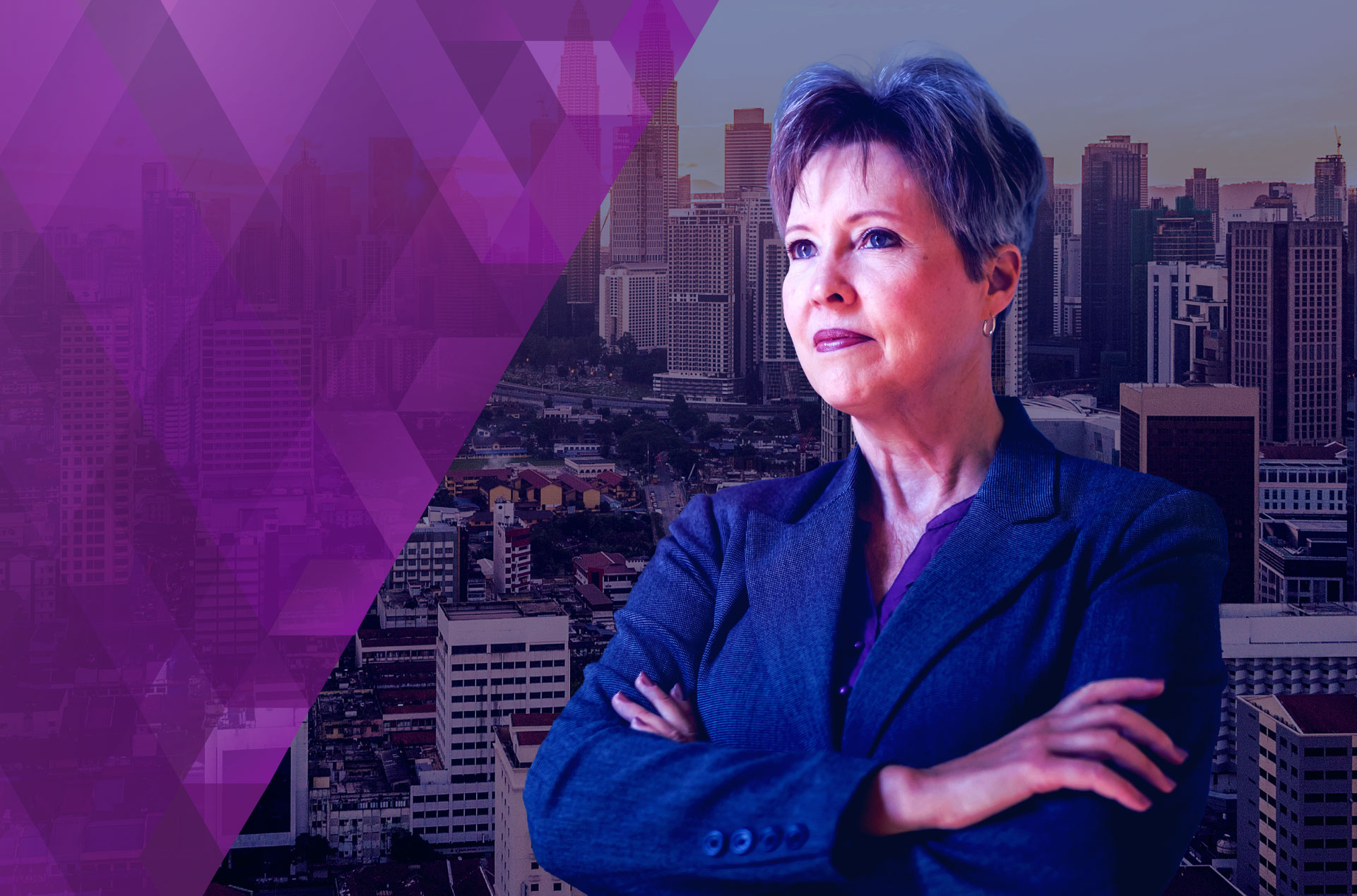 Mitigate risk and manage uncertainty with a cloud-based procurement planning platform that includes vendors for true multi-enterprise collaboration.
Deloitte Insights asked more than 400 chief procurement officers, "What is the best thing you can do as a procurement leader to bolster your risk management processes in supplier networks against disruption and uncertainty?" The resounding answer was to improve communication.
When a crisis hits, information is everything. If you don't know what's happening on the ground, you can't begin to make other plans. How widespread is the problem? Which product or service is affected? How long is the delay expected to last? Who can step in to help?
Faced with a cascade of delays, procurement teams turn to their vendor contacts to find a workaround. But, there is a limit to how often you can drop everything and freestyle a miracle. Global supply networks are too complex to upend at a moment's notice and continuously bounce back.
Uncertainty and disruption are here to stay. It's time to plan for frequent jolts to the system. Procurement needs the ability to recognize and address weak points before they break, and pivot quickly when problems do arise. Leaders are looking to a new generation of powerful, intelligent, cloud-native procurement planning platforms to open lines of communication and bring siloed vendor systems into the fold for ongoing multi-enterprise collaboration.
Having a unifying platform where everyone can access the same information and collaborate easily is creating secure new footing at a time when organizations are set adrift by change and disruption. An advanced procurement planning platform can help procurement and the business at large mitigate risk and build resilience in several important ways:
Steps for risk management processes in supplier networks
1) Pinpoint risks and vulnerabilities in the supply network
Businesses are only as resilient as their vendors. The end-to-end visibility from a procurement planning platform can be like turning on the lights. With information about every vendor and supplier visible in one place, risks otherwise obscured by information siloes become evident.
For example, you might notice that although the North American division sources only 10% of a critical supply from one vendor, when considering orders from other regions and divisions, it becomes clear this vendor is actually a make-or-break global partner. Going a layer deeper, you might find that although the business sources a crucial ingredient from multiple vendors, they all rely on one region for their supply, making the entire chain vulnerable to a single regional disaster. With a unifying platform, procurement can spot these kinds of risks early and take mitigating steps.
A cloud-based platform lets stakeholders across multiple enterprises work together to act on information quickly. Internal company stakeholders (such as finance, sales, operations, engineering, and others) can triage critical information with external suppliers, factories, logistics, and other trading partners in near-real time. With a connected platform, data from hundreds of suppliers taking days or weeks to collect via email can come together in minutes.
2) Reinforce weak areas and create alternative paths to success
Bringing the broader procurement ecosystem onto one platform illuminates dependencies and vulnerabilities. Raising awareness of these issues is just the start. The next step is to compare global purchasing options to find a better way, which can be a lengthy, complicated affair. Variables might include cost, quality, timing, tariffs, taxes, and currencies as well as shipping and other logistics.
A unifying platform transforms the process. With access to a single source of information and analytics, procurement can readily evaluate alternatives to develop a more flexible network of suppliers. If there is a sudden jolt to the system, the team can use "what-if" scenario planning to consider feasible options and make informed decisions quickly.
The same capabilities helping procurement bolster supply chain resilience can also deliver other significant business benefits. With increased access to data comes greater opportunity for scenario modeling across suppliers and materials, even when things are running smoothly. Sourcing teams can rapidly model pricing and lead-time improvement scenarios, focusing on unlocking value that might otherwise go undetected.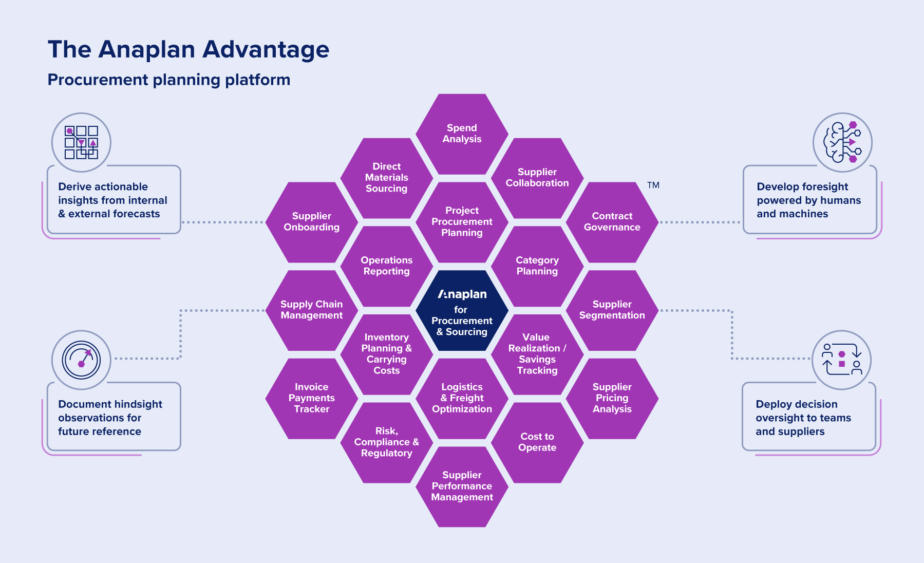 For example, a leading beverage company implemented a platform on which their manufacturing and ingredient partners could share forecasts and updates. Access to more and better information made the planning process faster and sourcing decisions more targeted, yielding new cost savings and improving risk awareness.
3) Strengthen vendor relationships
Crunch time is not the time to introduce yourself. To navigate uncertainty, you want close relationships with partners. A unifying platform lets you work directly and frequently with suppliers, forging and solidifying resilient connections.
Procurement planning platforms make it possible to collaborate continuously with vendors, even if there are thousands globally. Key vendor systems connect to the cloud-based platform, allowing a two-way flow of information about on changing needs and capacity.
A secure information flow with suppliers reduces risk by revealing what's happening at any given moment, allowing the business to spot trouble early and pivot quickly. With full transparency into vendor performance, procurement can also evaluate where it's safe to invest more and grow relationships.
Stronger relationships encourage cooperation. If a shortage happens, a solid partnership means you're more likely to be first in line for allocations. Close ties yield benefits in good times, too, such as exclusive products or features and innovation-focused partnerships. One major manufacturer improved relationships with suppliers across the globe after centralizing their supply chain information on one platform. With faster and more frequent communication came a higher level of service and improvements to order reliability.
Conclusion
Deploying a procurement planning platform gives the enterprise a sweeping perspective on the supplier network as well as granular access to information, making it possible to analyze options and craft more secure and resilient procurement strategies. The flow of information between enterprise stakeholders and vendor partners reveals new paths to resilience, agility, and competitive advantage.
Find out how procurement planning platforms are transforming business agility in the Anaplan white paper, "Unlocking procurement's new competitive advantage."