Research shows that organizations must release sales compensation and quota in a timely manner to meet goals and keep the sales force happy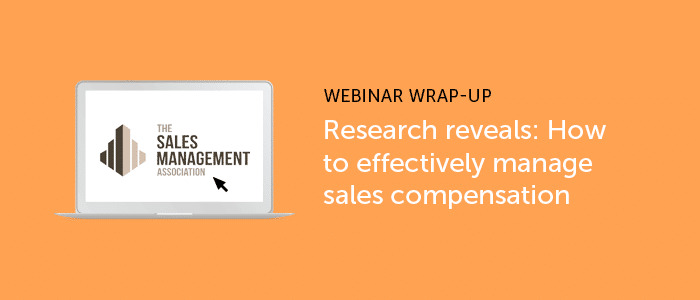 In a recently released research survey, we found that 57 percent of organizations believe that sales compensation plan and quotas are delivered too late, resulting in an unhappy sales force and a high potential to miss sales targets. Learn how you can finally release of your sales compensation and quota plans in a timely manner.
As part of a series of web-based presentations, Bob Kelly, Chairman at The Sales Management Association, presented initial findings from a recent study on sales compensation management. Scott Sands, National Practice Leader, Sales Force Effectiveness at Aon Hewitt, and Rowan Tonkin, Practice Lead, Sales and Marketing Applications at Anaplan provided additional insights on the findings and offer recommendations to enhance the sales compensation design and rollout process.
The research survey found that many companies struggle with timely delivery of the annual sales compensation plan and quotas. According to the survey, 57 percent of firms believe this information is delivered too late. The time crunch is an almost-universal challenge: Fiscal year-end reporting and development of sales compensation plans and quotas need to occur almost simultaneously. The same group then often has to prepare the compensation and quota plan. This is not a new issue, but what is new is the technology that is available to help resolve this challenge. Even so, the majority of companies still rely on manual, labor-intensive processes that are contained in multiple spreadsheets to determine and deliver sales targets.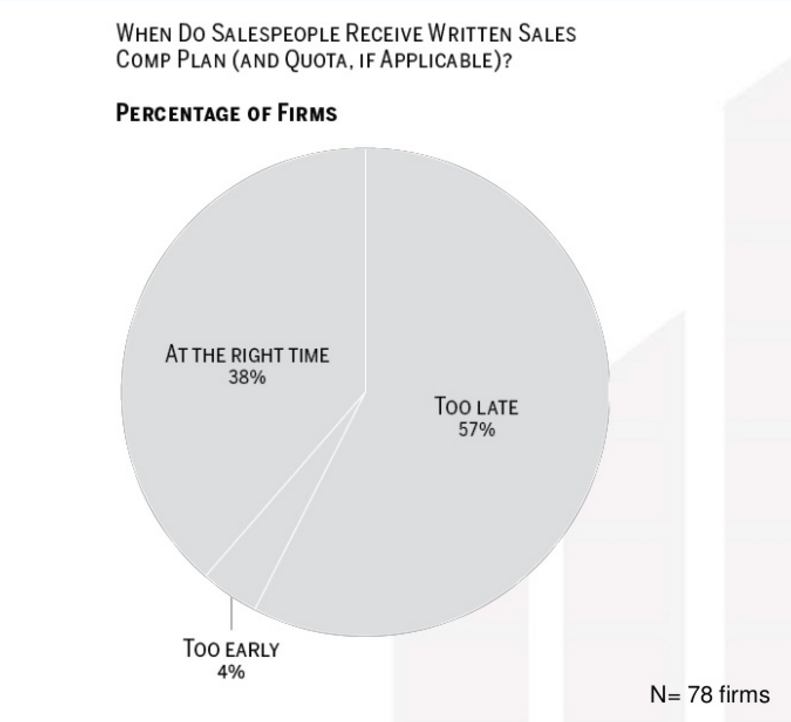 While we can't add more days to the calendar (though that would be nice, wouldn't it?), the start date for when the calculations of sales plans and quotas begin can be moved up. To get ahead of the curve, try to establish or improve collaboration and transparency between finance and sales for earlier access to the data. For example, you can use sales forecast data to start calculating the next year's plans and goals before the fiscal year-end crunch time. There's an art and science to using this method effectively, but it can be done: Some organizations using Anaplan are delivering quotas and sales compensation plans on the first day or first week of the fiscal year.
"In order for us to start a commission process within Intel Security, it takes two weeks. Just doing this in Anaplan, just the consolidation itself, has reduced the time required from two weeks to one day."

Director , Go-to-Market Financial Systems, Intel Security
Yes, starting the calculations earlier likely means drawing from a business plan based on preliminary figures, which can be a concern. However, you can counter any significant fluctuations by using a buffer to cover potential gaps between the final business plan and the sales compensation plan and quotas. A buffer of 5–10 percent allows adequate protection for increases in the final business plan without being punitive to the sales force. A built-in buffer can also help address other kinds of changes in the business plan, such as adding a new directive or product launch, which can happen during the planning process.
Watch the webinar to find out more about the SMA survey results and hear how you can make your company's sales compensation plan more effective. Also learn how you can reduce the year-end squeeze and speed up delivery of sales compensation plans and quotas using the Anaplan platform.