Retail in crisis: transforming supply chain planning for success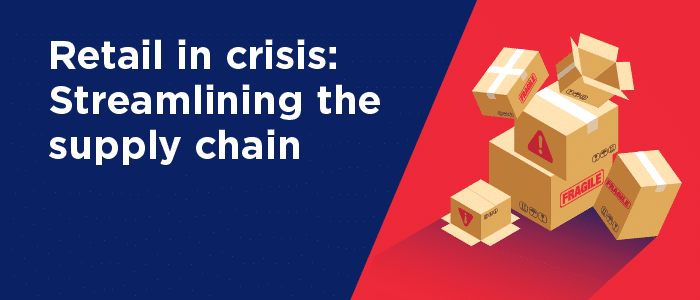 The last time I went shopping for clothes at the mall, I spent nearly four hours sifting through seemingly endless racks and shelves of merchandise—and left tired, overwhelmed, and empty-handed. Later that week as I commuted home from work, I checked out some favorite online retailers on my phone. Before the bus reached my stop a half-hour later, I had purchased several items, all of which were delivered to my doorstep in days. This scenario, while great for me as a consumer, keeps many executives from traditional retailers up at night.
Changes in shopping habits have rocked the global economy, and retailers that seemed invincible a generation ago now struggle. One storied retail giant announced that it will close 330 stores this year, the stock price of a big-box office supply store dropped 26 percent in a single day in August, and U.S. retailers announced more than 60,000 job cuts in the first half of 2017—42 percent more than the same period in 2016. Meanwhile, the National Retail Foundation (NRF) predicts that online sales in 2017 will grow three times faster than the retail industry as a whole.
Still, research studies find that consumers prefer to shop in physical stores 75 percent of the time. So how can traditional retailers survive and thrive in this hyper-competitive, omni-channel environment? Why are some companies able to open new stores and grow their footprint, rather than shrink?
One reason is that some retailers have built lean, fast, and very responsive supply chain planning processes. Take Carter's, the largest branded marketer of young children's apparel in the U.S. and Canada. The company has more than 600 stores in the U.S., 120 factories in 13 countries, over 250,000 unique SKUs, and multiple beloved brands, including OshKosh B'gosh. In the first half of fiscal 2017, Carter's opened 26 stores and increased retail sales by $48.7 million, or 6.9 percent, to $755.6 million. Nearly 90 percent of the company's retail sales occur in brick-and-mortar locations. Carter's is definitely not cutting back like so many traditional retailers are.
A measure of the company's success can be attributed to savvy moves in its supply chain technology. According to an article in STORES (NRF's magazine), the need to maintain precise control of inventory and customer service levels prompted Carter's to look for a new supply chain solution not long ago—one that "offered the flexibility for it to change and grow with the business, eliminated reliance on IT resources, and reduced maintenance costs."
The company had relied on a mix of spreadsheets and point solutions to run its supply chain but wanted to move away from this conventional approach as its business grew. A better supply chain platform was particularly important for growing its e-commerce business while continuing to refine its portfolio of store locations—the company's five-year plan calls for an additional 300 Carter's and 250 OshKosh stores.
Carter's chose the Anaplan platform for its supply chain planning. The company just shared its journey in an article in Supply Chain World. Author Alan Dorich notes that Carter's produces more than 750 million units per year and changes its entire style offering every three to six months, resulting in staggering complexity. Peter Smith, Carter's Executive Vice President of Supply Chain, is quoted in the article saying, "Most men's and women's sportswear companies and outerwear companies don't want to deal with the complications that kids' wear presents."
After the success in merchandise and retail planning areas, Carter's is now working on extending Anaplan's footprint by connecting their plans across the enterprise. With connected planning, Carter's will be able to transform its entire supply chain operating model.
By leveraging Anaplan's platform and supply chain solutions, retailers can dramatically improve their market positioning and bring compelling products and retail experiences to their consumers. Read the Supply Chain World article about Carter's and see what lessons you can apply to your supply chain strategy and business goals.