S&OP vital signs: Success depends on showing up
Most companies have begun their S&OP journey, and many have realized better performance as a result, however the outcome is not guaranteed. Too many companies stall along the way before
Most companies have begun their S&OP journey, and many have realized better performance as a result, however the outcome is not guaranteed. Too many companies stall along the way before they've realized significant performance improvement. This often can be traced to gaps in the S&OP foundation, which ultimately become barriers to success. A check of the following four S&OP vital signs can determine if any foundational elements are missing and drive the corrective action needed to close the gaps.
S&OP vital signs
Executive support and participation in the S&OP process
Fully cross-functional S&OP scope
Practicing constructive issue resolution
Minimal process compromise imposed by technology
Aligned operations are a primary factor in a company's ability to provide their customers with market leading value. As discussed in S&OP vital signs to survive and thrive , the importance cannot be overstated. Alignment occurs when the activities of each functional area are focused on the company's goals and synchronized with other functional areas.
Vital Sign 2: Fully cross-functional S&OP scope
The S&OP process drives cross-functional alignment and collaboration. S&OP success depends on participation by all functional leaders—such as VPs of product, sales, marketing, supply operations, and finance—to provide a synchronized effort to reach the company's goals.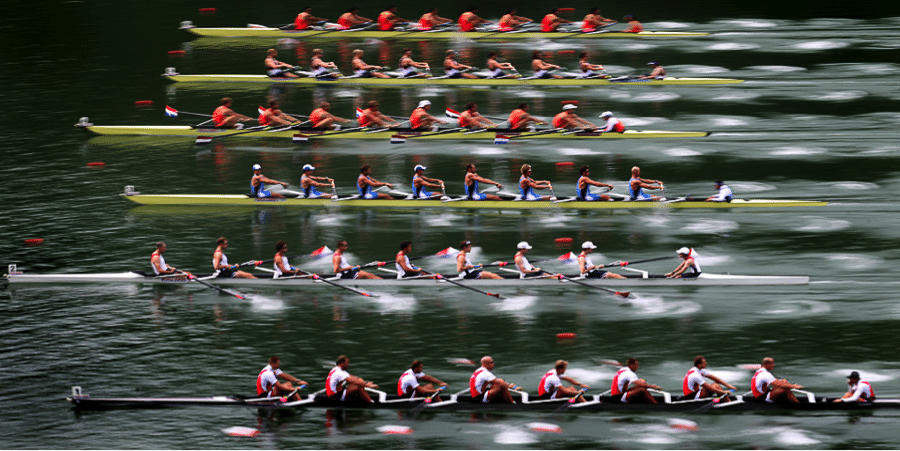 Just as the competitiveness of an eight-person rowing crew would be compromised by an empty seat, the absence of any functional area from the S&OP process handicaps the ability to deliver customer value and financial performance. The consequences of an empty S&OP seat show up in many ways depending on the seat's owner and can result in poor coordination on new product introductions, unexpected sales, unexpected promotions, material constraints, or capacity constraints. The result is mismatched product volume, mix, location, or timing, all of which negatively affect the company's performance.
If a check of your S&OP process reveals an empty seat in a team that at a minimum should include the leaders of product, sales, marketing, supply operations, and finance, you have likely found an opportunity to improve S&OP performance.
Taking action
Request that the executive leader invite the missing member to join the executive S&OP meeting and the directors to join the partnership meeting (pre-S&OP). Meeting attendance is a key first step. The level of participation can increase over time. Perfection isn't required to start and shouldn't get in the way of progress.
It may be challenging for a busy VP or director to find time to participate due to their demanding schedules. In these instances, an objective and constructive analysis of how their participation may have avoided or minimized past mismatches is often helpful to establish the importance of S&OP.
When several S&OP seats are empty, there is often a significant opportunity for improving performance. In such a case, a different approach may be required—one that upgrades the S&OP process and expands to full cross-functional participation. The S&OP upgrade is a low-risk, low-cost approach that can demonstrate how performance would be improved in 90 days. It is based on a full assessment of your company's S&OP needs and is led by an executive S&OP expert who may be from inside your company or a third-party consultant.
This blog series will cover each of the S&OP vital signs and provide practical suggestions for improvement. Check back regularly for updates. The next post will cover constructive issue resolution.
Topic: S&OP