Where to Start When Mobilizing EPM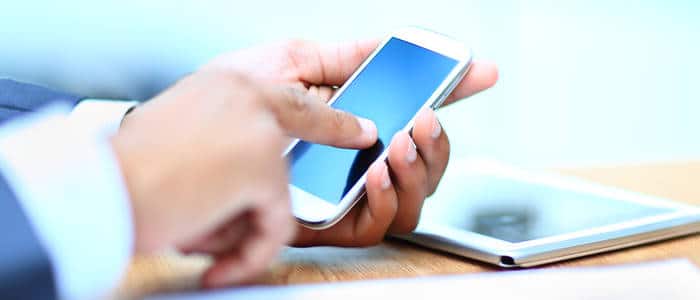 A small-time rural farmer was ploughing, going up and down his field without a care in the world. Just as he was coming to the end of a furrow, an expensive German automobile screeched to a halt in the narrow lane beyond the hedge and the window silently glided down. An agitated voice called out from inside:
"Good-day sir! I'm totally, completely lost. Could you kindly tell me the way into town?"
The farmer slowly removed his pipe from his mouth and used it to point towards the horizon away over his shoulder.
"It's a good thirty miles over yonder – but if I were you, I really wouldn't start out from here," he said.
Mobilizing Finance
The same can be said for the many thousands of Finance and IT folk who are intent on giving their business users access to key financial and performance management systems on their mobile devices. The types of capabilities involved fall neatly under four headings, all of which conveniently begin with the letter "A";
Alerting – either telling users through the workflow management tool that something is ready for their attention or that a KPI has gone outside pre-set parameters
Analyzing – giving them the ability to explore the data themselves
Amending – updating forecasts and inputting new values
Approving – signing off budgets, CAPEX
Providing such capabilities certainly improves user productivity, but it also further shortens the cycle times of core financial processes making organizations both more responsive and more agile.
The challenge is that many of legacy systems for planning, budgeting and financial reporting were acquired (and are still being acquired today) as on-premise systems that have little built-in connectivity to the plethora of mobile devices that are everyday work-tools for the millennials in the workforce today.
Although all the major vendors talk and demonstrate mobile access to certain of their financial solutions, providing mobile capability on top of such legacy systems means purchasing and deploying additional hardware and software, much of which was the result of acquisitions over recent years (SAP and Sybase, for example). Furthermore, there are really only a few case studies of organizations deploying performance management solutions over a mobile platform.
Mobile Means In-Memory
A second consideration is that delivering EPM solutions and analytics to mobile users necessitates having an infrastructure that can cope with the demand. That means being able to perform queries and tasks for a huge number of potential users simultaneously with near-instant response times. In short, that means enterprise mobility needs to be underpinned with applications running on in-memory calculation engines – so think further major investments in both time and capital.
Assuming that latest version of the software is already deployed, going mobile with legacy performance management systems is still a two-step process – deploying a mobile platform and deploying in-memory technology.
There Is Another Way – Leap Straight Into The Cloud
Although the cost of in-memory looks set to fall in the coming years, faced with a long lead time and a big chunk of capital spending, many folk will be drawn to obvious attraction of abandoning their legacy system and subscribing to a SaaS offering from a cloud provider as a way of getting Finance mobile on a shorter timescale without having to do any heavy lifting in-house.
One would think that any cloud solution would be mobile-ready out of the box, but when it comes to Finance that's not the case. Those providers that favor MS Excel as their front end clearly struggle with mobile deployment as it is not supported on the vast majority of mobile devices in use and they need to resort to complicated workarounds. A second issue is that the majority of cloud based EPM providers limit their focus to mid-market enterprises and have yet to provide their service on an in-memory platform, either because their customers are not asking for it yet or because adding it would severely dent their own operating margins.
But when you've worked through the list of possible cloud providers, eliminating those that don't fit the criteria, you'll find yourself left with one that also begins with the letter "A" – Anaplan. Like our rural farmer, you too may find it a better place to start from.