Why digital assortment planning is key to retail success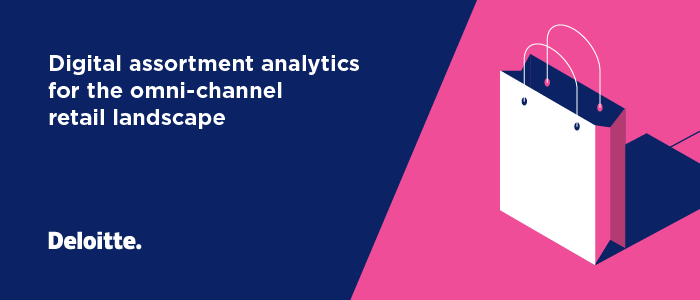 Retailers race to adapt to the ever-changing and increasingly complex retail environment. Digital assortment planning is critical to delivering the right product and the right price to the right place.
When retailers expand their sales networks to more geographies, a wider variety of channels, and variations in store formats, they also add layers of complexity. Creating assortments has never been so complex because customers now shop across geographies, channels, brands, and business models. Yet most companies still rely on simple spreadsheets and manual processes to manage this critical activity.
A better solution is needed, one that defines the assortment process and gives retailers the tools they need to optimize assortments.
Deloitte's Digital Assortment Solution (DAS) is designed to combine smart analytics, flexibility, and integration on a leading-edge technology platform. Deloitte's solution, powered by the Anaplan platform, is connected, agile, analytical, and automated to provide retailers with a sustainable competitive advantage.
By using the DAS to help transform the merchandizing process, CMOs can efficiently drive sales, improve margins, and fine-tune inventory levels. There are seven key decision points in development assortments, as shown below.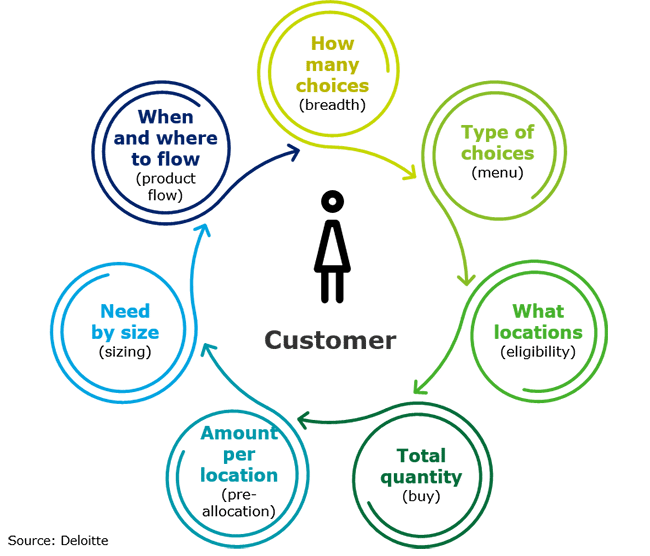 Seven decision points are involved in assortment management. Source: Deloitte
Each of these key decision points is supported by three integrated modules that support merchants and planners:
Hind-sighting informs the strategy behind the assortment plan, involving analysis of past performance and alignment with trend forecasting and the strategy for the coming season. Deloitte's module uses multi-dimensional analytics to recommend assortment breadth and targets (both additions and subtractions), and it seeds the plan with placeholders.
The conceptual assortment plan is a list of products, or product placeholders, that are planned for a future selling period. The DAS helps planners start building their assortments based on attributes, current styles, or even products still in development with the PLM system. Deloitte's solution lets marketers develop one integrated assortment representing multiple channel needs, speeding the decision process that surrounds product exposure timing.
Buy quantification refers to how the purchase quantity for each product is calculated using store eligibility, rate of sale, sell-through projections, and product lifetime. Deloitte's DAS uses a combination of analytical techniques, along with the company's own priorities and insights, to calculate recommended quantities for each item. The DAS takes into consideration constraints, such as minimums and packs, and can interface with size optimization tools. Merchants can model their product flows and then reconcile everything back to their financial plans so their assortments meet both their customer and financial objectives. Key industry pain points and DAS application features are detailed in the table that follows.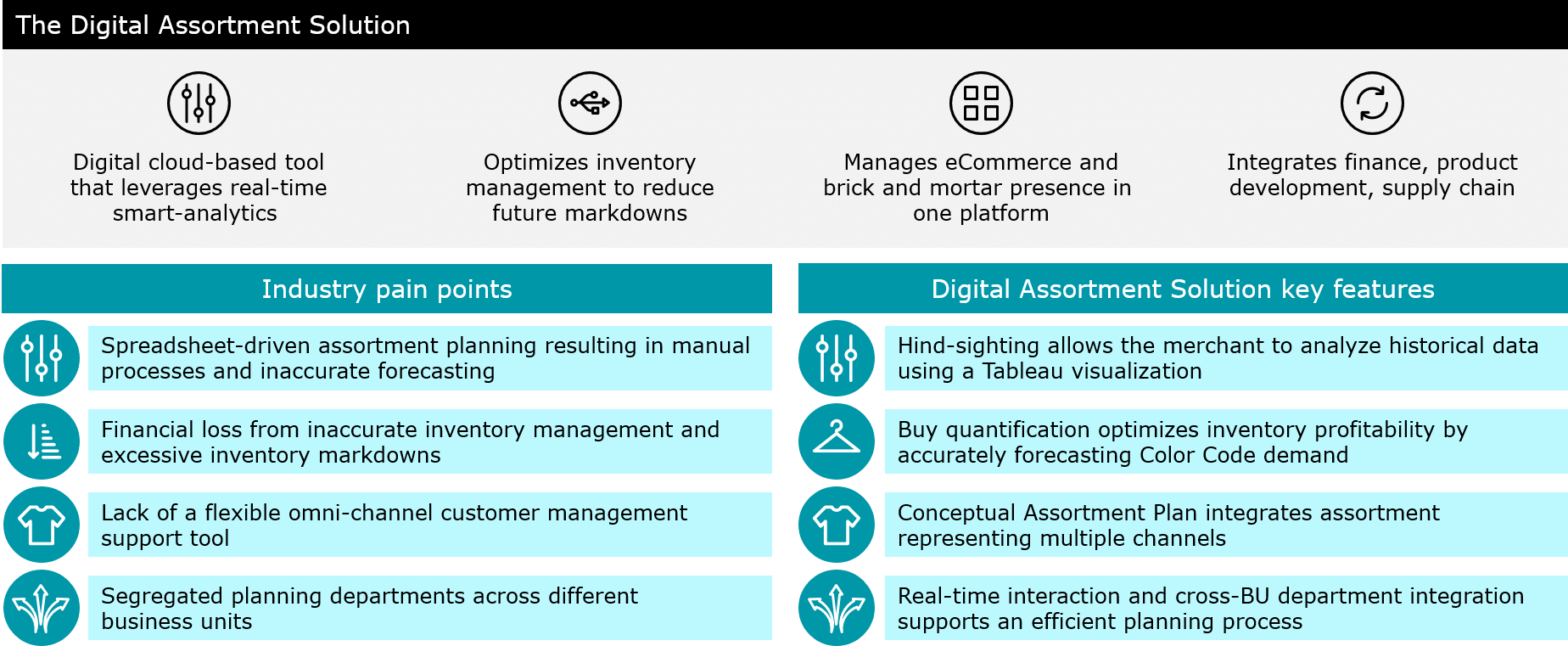 Industry pain points and key features of the Digital Assortment Solution (DAS). Source: Deloitte
Once deployed, retailers begin realizing operational benefits that include optimized assortments, assortment visibility, improved inventory, data-driven decision making, and improved efficiency. In addition to operational improvements, we're seeing an impact in financial results, such as improved sell-through rate, increased sales, reduced markdowns, improved inventory productivity, and reduced working capital.
For a deeper dive into digital assortment planning, and to see a demo of the Digital Assortment Planning app in action, watch this recent Anaplan-hosted webinar with me and my Deloitte colleagues Ed Majors and Imogen Roberts.
Learn more about digital assortment analytics for the omni-channel retail landscape