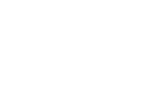 Del Monte aligns supply chain with finance using the Anaplan platform
Global foods company Del Monte struggled with hundreds of spreadsheets and inflexible legacy tools, resulting in inaccurate forecasts. By connecting finance and supply chain plans in Anaplan, cost and profitability analyses are improved and the ability to respond to unforeseen events (such as El Niño) is better, resulting in less wasted food and greater profitability.
It used to take us five days to react to demand changes. Now, with Anaplan, it takes us less than five minutes to come up with the necessary adjustments in production.
RK Del Rosario , Supply Chain Planning Manager
20%
of global pineapple production
SOLUTIONS

Finance, Supply Chain

INDUSTRIES

Consumer Goods
Challenge
Prior to Anaplan, Del Monte Pacific Ltd. was using a mix of hundreds of large spreadsheets and inflexible legacy tools to manage their supply chain process and financial planning. The process was slow—even simple scenarios required up to six hours to run. In order to avoid the inflexibility and delays of using the legacy tool, averages were used for many planning scenarios, leading to large discrepancies between forecasts and actual costs. Inventory management was disjointed, and when there was misalignment in the planning process, it led to lost sales opportunities and excess inventories.
Solution
With a single flexible and agile planning platform, Del Monte was able to integrate finance and supply chain planning processes, allowing its finance teams to accurately evaluate product costs and complete profitability analysis. The integration also empowered Del Monte to anticipate, predict, and accommodate market changes in real time. For example, because of El Nino, Del Monte struggled to prioritize product allocation. But now with Anaplan, they can run real-time scenarios and see what areas may not be profitable and report this back to their sales, channel sales, and logistic teams to adjust strategy.
Results
The supply chain finance planning process, which previously took two weeks, was narrowed down to two days using the Anaplan platform. Previously, when there were demand changes, it took Del Monte five days to react. With Anaplan, it now takes less than five minutes to come up with the necessary adjustments in its production. Del Monte can now look at what drives profitability of a channel, SKU, or customer on a monthly basis. Decision-makers now have visibility to this information, which arms them to make quick, informed decisions.
Why Anaplan
Working in the fast-moving consumer goods industry, Del Monte's products are time sensitive with a specific shelf life. Misalignment in supply and demand planning can have a direct impact on revenue. With another annual budgeting process quickly approaching, the speed to implementation became a deciding factor. While other vendors quoted a 9- to 12-month timeline, the implementation of the core supply chain finance model in Anaplan required only seven days of dedicated work, and less than two months of training, data integration, and requirements gathering.
Del Monte is one of the biggest producers of pineapple products. We provide 20 percent of the global supply of pineapple. We are not just selling pineapple—we also sell health and wellness to every family.

My team handles the FP&A budgeting, forecasting, variance reporting. We had a system that was already conking out because of hardware issues. I didn't want my team to go back to the Excel spreadsheets that we were using before. So we have three different workbooks for each channel. Each workbook has about 50 worksheets, and I approached my boss and said we need a platform for planning and for reporting.

We work in the food and beverage industry and most of our products are in the fast-moving consumer goods segment, and added to that is the complexity that these products have shelf lives. If they don't get delivered on time, or if they don't get produced when the demand is there, wastage is very high. What we have implemented so far is the FP&A use case, and when I say FP&A, it's the budgeting where we have volume and non-operating income. But at the same time we have embedded into that use case supply chain finance aspects. So that's the logistics, warehouse capacity planning and soon the bill of material-based costing for our culinary products.

With Anaplan, it's really just like Excel on steroids. The multidimensionality of it, and then the fact that you can change your variable and everything automatically changes, it's a big help for us because often times we have changes in the planning process where just key variables are being changed. When we were using BPC, if we had a variable change, we had to rewind the whole thing—so run volume allocation, run calculation because the changes were not dynamic and that's where the productivity as well is coming from, from using Anaplan.

We just completed the budget cycle, and obviously because of the El Nino phenomenon that we are facing and performance in the past, we have issues and we have to prioritize some of our product allocations. And now because we have Anaplan, when we run our first scenario, we saw that certain areas were not profitable and we went back right away to our sales people and our channel team and our logistics team to inform them about this mismatch—and right away they knew that they needed to adjust.