SupplyChainBrain's Great Supply Chain Partners
SINGAPORE'S CFOS MOST PRIMED GLOBALLY TO LEAD ESG INITIATIVES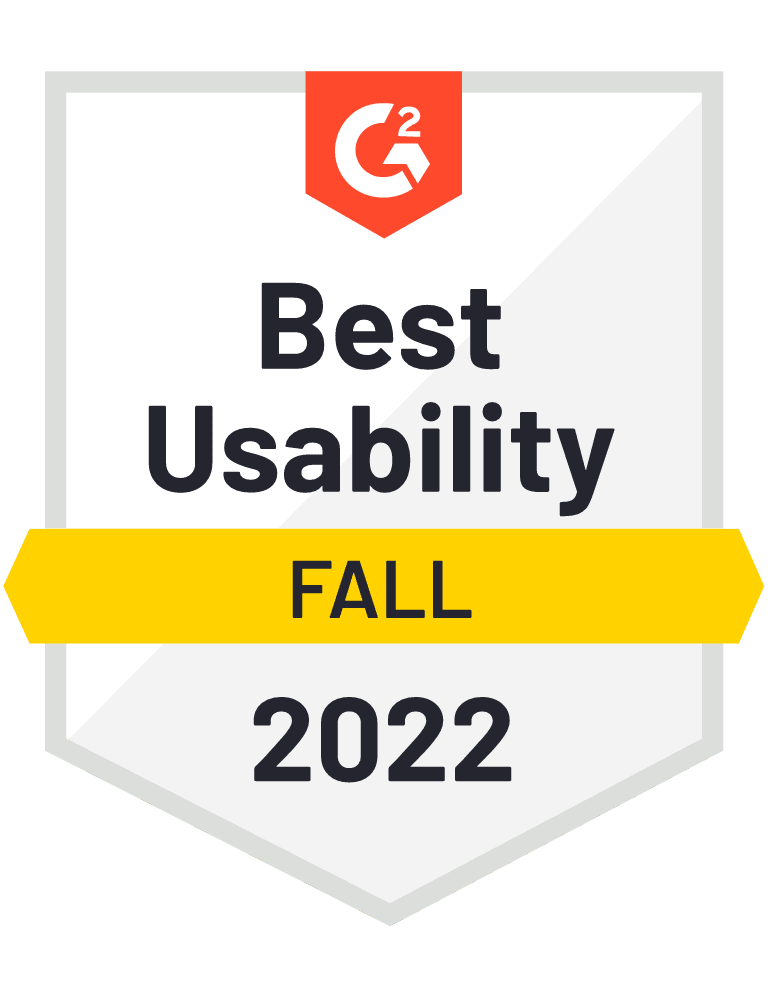 G2 Best Usability, Fall 2022
CFOs undervalue their own ESG efforts: report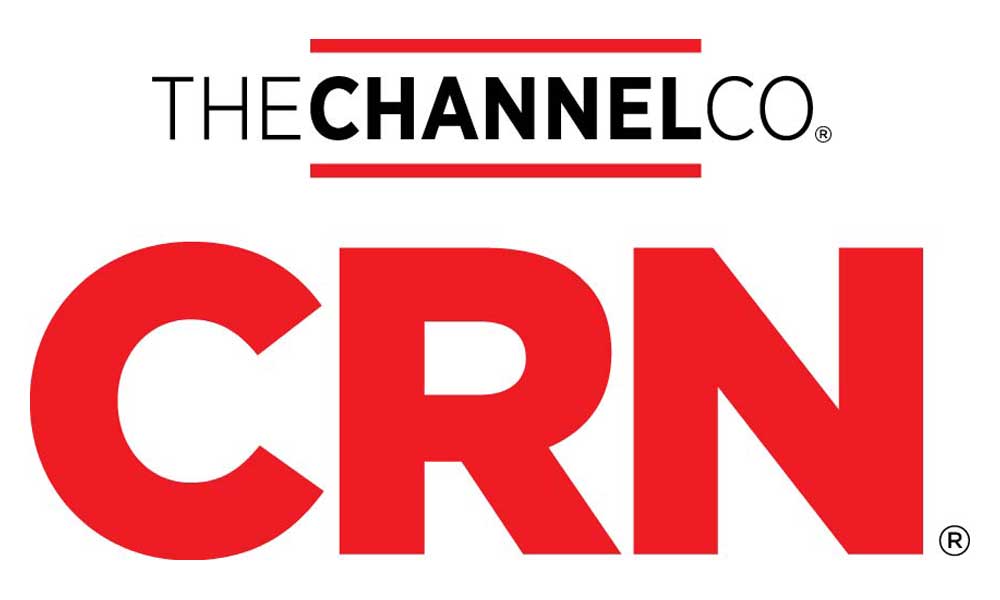 5 HOT NEW AWS CLOUD SERVICES FOR 5G, SUPPLY CHAIN, TRAINING
CFOs sind sich ihrer tragenden Rolle kaum bewusst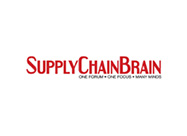 Weathering the Storm Through Supply Chain Partnerships

What kind of DEI research would be most useful in your role?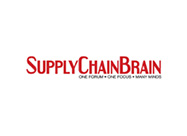 Palo Alto Networks Enhances Forecasting and Demand-Planning Function
Mentoring Through Challenging Times: Creating the virtuous circle of belonging
The Top Sales Trends for 2022: A New Normal Emerges Post-Pandemic
How insurers can harness the power of data
Planning for a connected, digital future

What It Takes To Build 'Glocal' Resilience
LVMH et Orange livrent les leviers de leur industrialisation de la Data & IA
Opinion | Secteur bancaire : pour une planification connectée
WHAT INFLATION MEANS FOR SINGAPORE BUSINESSES
LE PILOTAGE DE LA PERFORMANCE ACCÉLÈRE LES PRISES DE DÉCISIONS
How Digitization Averted Supply Disaster for Palo Alto Networks
The Government of Ontario to use Anaplan on a cloud platform
Bayer Is Using Detailed Data to Improve Forecasting, CFO Says

Driving multi-enterprise collaboration with procurement
Agility against volatility: Minimising supply chain disruption after COVID and Brexit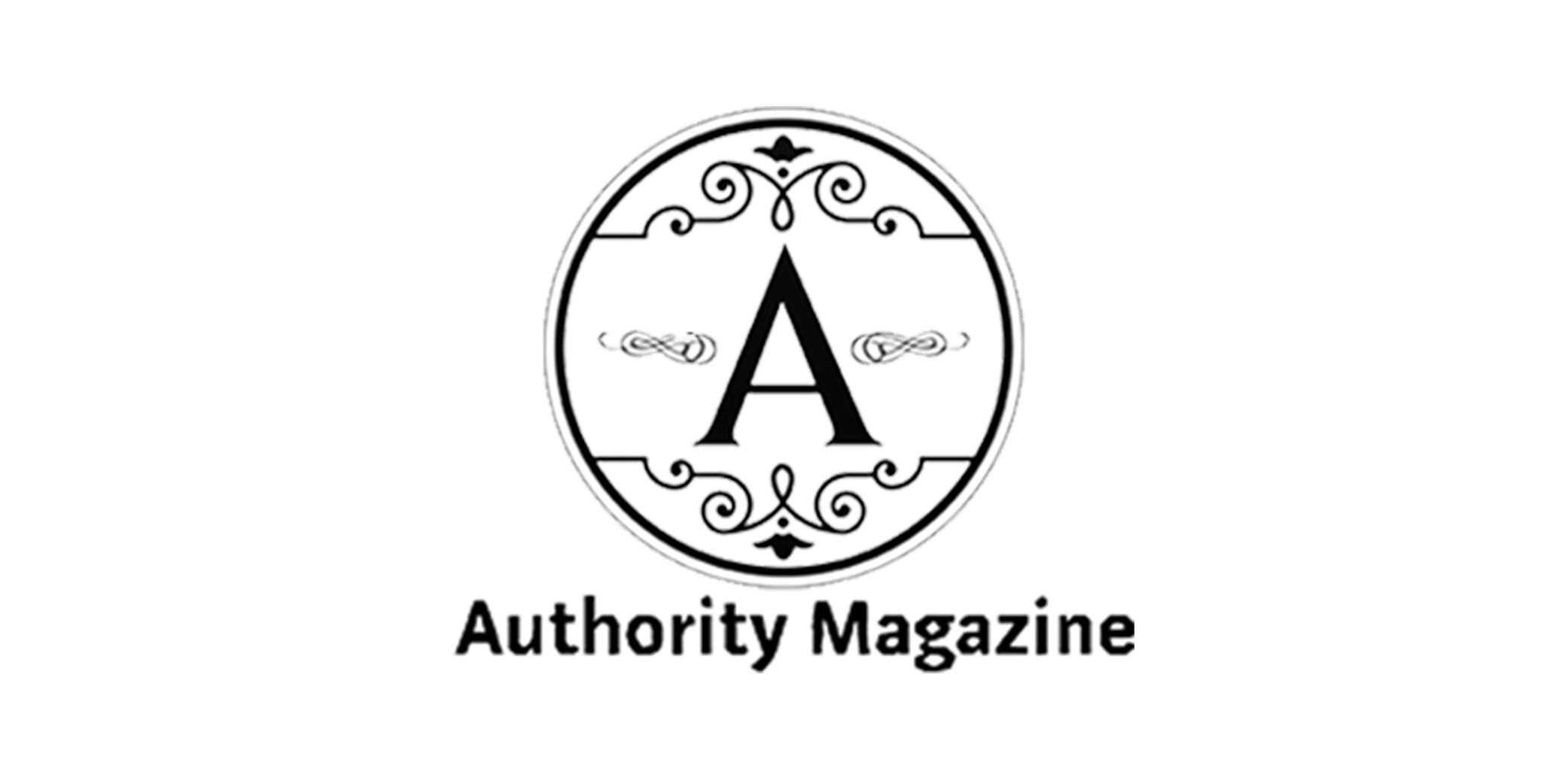 Sherika Ekpo of Anaplan: 5 Steps We Must Take To Truly Create An Inclusive, Representative, and Equitable Society

DATA ANALYTICS – ANAPLAN

How Leading With Data Can Take You On The Road To Building An Autonomous Enterprise
Pas de « grande démission » en France, mais de nouveaux challenges RH

What would you like to see added to corporate DEI trainings?

Five Ways To Modernize Your Talent Strategies Amid The Great Reimagination
Leadership Insights: Digital Transformation and the CIO Role

Top Challenges That Sales Teams Need To Work Through For Better Pipeline Management
The Breakfast Huddle
Cloudera's Mark Micallef tapped to lead Anaplan APAC

16 Tips HR Managers Are Implementing For 'Real' (DEI) Change In The Workplace
Chief Diversity And Inclusion Officer At Anaplan, Sherika Ekpo – A Multidimensional Belonging Strategy
Reconomy Group selects Anaplan to consolidate financial and accounting systems amidst growth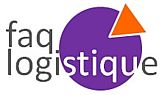 Interview de Brice Faure, Directeur Général de la région EMEA, Anaplan
Adobe Summit 2022 – what's next for Workfront after Adobe Sign and Anaplan integrations?

10 Ways Big Data Is Helping Employers Overcome Obstacles And Improve KPIs
Comment les données peuvent devenir l'or noir des assureurs
Dynamic workforce planning gains ground in more turbulent economy
Silentnight Brands selects Anaplan to replace legacy planning tool and keep customers dreaming
Leveraging AI to drive post-pandemic business recovery
Bessere Vernetzung macht die Automotive-Branche resilienter

Les directions financières attendues sur le front du digital
Supply Chain Lessons Learned: From Reactive to Proactive in 2022
The death of the annual plan: planning in an uncertain world
Anaplan Partners With Vitality
Taking the cloud to the next level in 2022

Evaluate Risk Before Critical Decisions
Les entreprises ne peuvent plus fonder leurs décisions sur les données du passé

Turbulentes 2022? Sicheres Planen in unsicheren Zeiten mit Software und KI

From Reactive to Proactive, How to Re-Imagine your Supply Chain Ecosystem for the Future
3 Trends, die Unternehmer 2022 einplanen müssen
Predictive analytics will be the c-suite superpower in 2022
Pactum and Anaplan: New Year wishes for the procurement solutions and services marketplace 2022
Just-in-time planning is so 90s: we need a Just-In-Case digital mindset now

The changing workplace
Go Big, Go Fast: How Finance Leaders Can Jumpstart Transformation
Changement de paradigme dans la planification agile des effectifs. Par Brice Faure
Directeur financier, le catalyseur de la transformation de l'entreprise

"Le rôle du Daf est de mettre l'accent sur l'information la plus importante"
A PERFECT STORM: CRISES AND THE GLOBAL SUPPLY CHAIN REACTION
Mit Daten gegen das Chaos – Resilienz in der Supply Chain
Climate change is a collective responsibility – and supply chain management must be core to the solution
What should leaders stop doing in 2022?
LA CRISE LIÉE À LA CONGESTION PORTUAIRE PROUVE QUE LES OPÉRATIONS DE LA SUPPLY CHAIN DOIVENT ÉVOLUER
How will the tech sector change in 2022?
Avis d'expert – Les 3 grandes tendances numériques à l'horizon 2022 selon Brice Faure, DG France d'Anaplan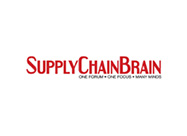 Watch: Case Study: Palo Alto Networks Enhances Planning Function
Six Steps To Supply Chain Resilience
SUPPLY CHAIN : PLUS QU'UN PROBLÈME DE LOGISTIQUE…
Asia-led global supply chain needs to reinvent itself to address climate change
Seeing the Future: How to Use Predictive Analytics in Your Business

HR Prediction: Soft skills will be critical for leadership in 2022
L.I.N.K. | How Will Supply Chain Disruptions Affect the Thanksgiving Table?

Risks of shortages on Black Friday?
Revisiting the future of the bank branch
Noël : comment échapper aux ruptures ?
L'inflation s'invite dans la reprise économique et impose un meilleur pilotage de l'activité
How Supply Chain Issues Will Affect Thanksgiving Dinners This Year
How supply chain leaders can respond to a hotter Earth

Anaplan and Criteo on B SMART Ecosysteme
Let's Talk: How to turn customers into advocates
Accompagnée de Beyond Plans, La France Mutualiste pilote ses budgets et ses effectifs avec Anaplan.
What can APAC employers do to prevent post-pandemic resignations?

Anaplan CEO plots next steps
Asia's ESG talent crunch

How to Future-proof Your Supply Chain
Port Congestion Crisis Proves Supply Chain Operations Need to Change

15 Women In Tech Share Advice And Encouragement For Those Following In Their Footsteps
Thrive and survive
Global supply chain snarls to last well into 2022
"Treasure trove" of employee data speeds up workforce planning
Supply chain disruption isn't going away – here's how retailers can adapt

Meet the Most Influential Women in Bay Area Business class of 2021

To Build Better Business Resilience, Recognize You Can't Control Everything
30 top SaaS companies for business
Agile workforce planning: A combination of managing data and managing relationships

Anaplan stock surges 15% on Street beat, hiked outlook

Business planning firm Anaplan's stock leaps on strong Q2 results

How can brick-and-mortar retail make a comeback?

Four Considerations for Post-Covid Supply Chains
Long view: Preparing logistically for extreme weather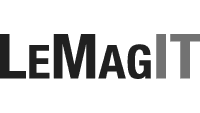 Supply chain : LafargeHolcim passe à la planification dynamique

Tata Steel Europe's Connected Planning Journey
Finance Chiefs Are Still Trying to Replace Excel With New Tools
5 Steps to Discover Your Organization's Core Values
Opening up the data science economy to all
Supply Chain Management Under Disruption
Supply chains, pandemics and planning – some learnings from Echo Global Logistics

Anaplan brings its business planning tools to Amazon Web Services' cloud
Workforce and Finance Leaders Need to Be More Connected than Ever

How a Sponsor Can Help Elevate Your Career in IT

Holiday Shopping 2020 Postmortem: 5 Key Lessons Learned

Finance Month in Brief – November 2020

CIOs face new challenges as cloud adoption becomes a critical imperative

Anaplan CEO explains how its new tool can help companies improve forecast accuracy by 50%
Modeling skills a key shift in FP&A teams, CFOs say
Fundamentals Retailers Need to Adopt for Holiday Shopping 2020 and Beyond

Google brings Anaplan's business planning tools to its cloud platform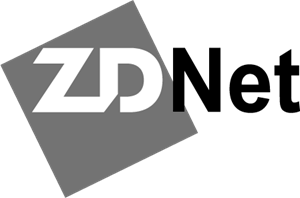 Anaplan integrates with AWS, Amazon Forecast with PlanIQ managed service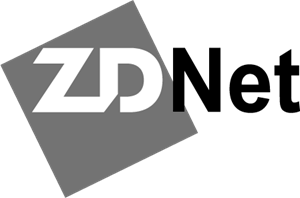 Anaplan to run on Google Cloud as two companies forge deeper partnership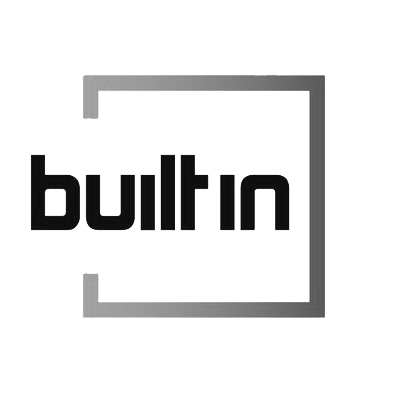 How These 4 Bay Area SaaS Companies Are Taking Over Enterprise Operations

Learn how Anaplan is keeping employees and clients connected, healthy and safe through this pandemic
How Anaplan Disrupts the Planning Industry
Paradigm for Parity® Coalition Companies Step Up During the COVID-19 Crisis

2 Overlooked Cloud Software Stocks to Buy, According to an Analyst

COVID-19 Underscores the Need for Supply Chain Intelligence & Ecosystem Visibility
Forecasting & Scenario Managing Your Receivables During the Coronavirus Outbreak

Sales Leaders Turn to Artificial Intelligence to Drive Resiliency Amid Volatility

Crisis Breeds Innovation: How To Embrace Change Right Now
Recovery Begins
Stressed firms look for better ways to source products

Ten Sales Forecasting Tools That Every Technology Sales Team Needs

After the Pandemic: IT Leaders Discuss What Will Change
CFOs' challenge: Anticipating the new normal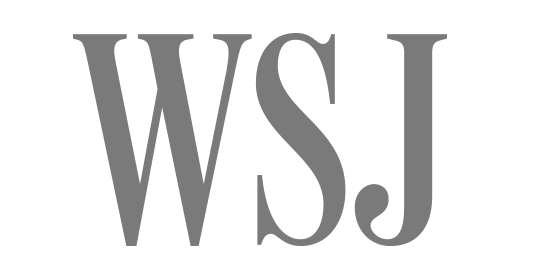 Biggest Hurdle to Bringing People Back to the Office Might Be the Commute
Is China's Supply Chain Right Now a Look into Our Future?

Coronavirus Business Tracker: How The Private Sector Is Fighting The COVID-19 Pandemic
When Businesses Reopen, Be Ready to Hire Fast

Anaplan Stock Spikes on Better-Than-Expected Financial Results
Sleep Number's Demand-Planning Dream: Getting the Numbers Right

Anaplan CEO predicts 'dramatic shift' in business planning

How Anaplan ingrained its history and mission statements into its headquarters — literally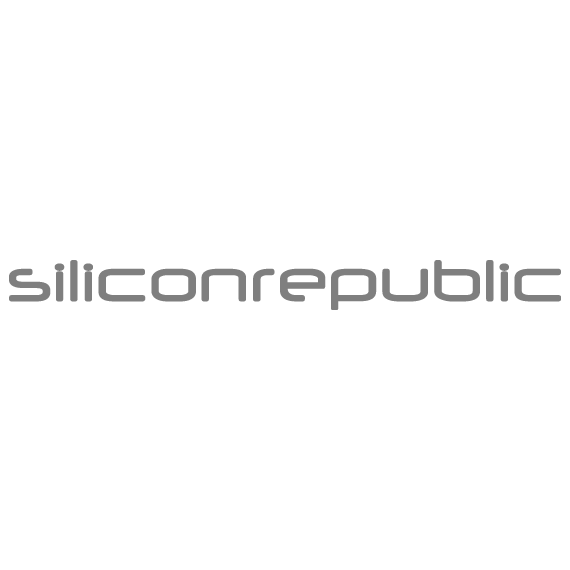 Being a data scientist doesn't mean sitting alone with your computer all day
Anaplan Releases Intelligent Forecasting

Anaplan doubles down on predictive with Mintigo acquisition

Product News: Anaplan names new chief growth officer

Anaplan CEO: Clients are analyzing the impact of tariffs on businesses
How to Fight the Good Fight in Any Industry: Empower Your Finance Team to Thrive In Disruption
Anaplan's stock continues to rise, after Goldman Sachs upgraded to Buy
How Adobe, Salesforce and Others Are Embracing Machine Learning
Anaplan, Deloitte Collaborate to Meet Planning App Demand
Ernst & Young LLP and Anaplan form alliance to help organizations deploy connected planning platform for business transformation
3 Trends FMCGs Can't Ignore to Grow in Asia

Anaplan CEO: There's a 'tremendous' opportunity for us in connected planning
Software That Connects Decision-Makers: Anaplan – CFO Magazine
Anaplan's CEO Talks to TheStreet About Competition, AI Investments and More
MUFG Investor Services Uses Anaplan To Streamline Clients' Real-Time Planning Processes

Anaplan A Growing Threat As It Shakes Up Business Planning

Asset Management: Drive a profitable growth agenda in a context of fee pressure
How Your Go-To-Market Strategy Is the Secret Sauce of Sales
NRF Big Show 2019 – My EXPO Hall Tour Notes

Balancing decision bias at enterprise scale

Anaplan welcomes Ana Pinczuk, SVP and Chief Transformation Officer

Behind-the-scenes of well-incentivised salespeople
Can it get any hotter?
The solution to better supply chain planning
The Disconnect in Workforce Connectivity

Amid Volatile Markets, Finance Can Deliver Unbiased Insights
Behind-the-scenes of well-incentivised salespeople
Business planning is not keeping up with the pace of change

Supply Chain Planning Systems Become Increasingly Intelligent

IFRS 16: CFOs Can See Quick Gains With Connected Planning Technology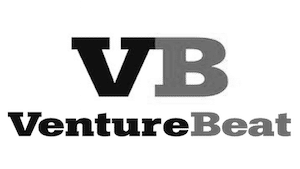 5 essentials every CFO must consider today in order to shape the future
Anaplan CEO Frank Calderoni on Going Public and His Outlook for Cloud

How AI Will Transform Business Planning

Holiday Hiring Demystified: The Power of Advanced Analytics

Anaplan CEO on using a custom 'calculation engine' for enterprise planning efficiency

There's been an enterprise tech IPO rush in 2018. Here are the 15 key execs driving the new class of startups.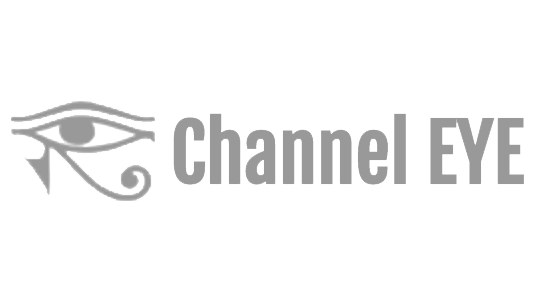 Connected Planning is a good sell

Great expectations lie ahead for finance

Blockchain Outlook For Finance Executives: Proceed With Caution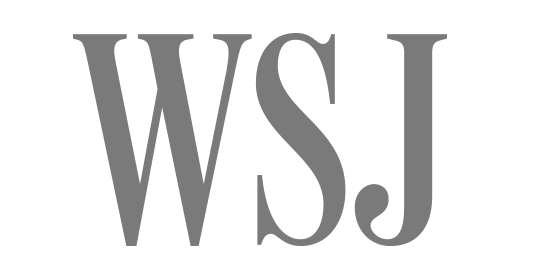 Anaplan Shares Surge 43% in Debut, Shrugging Off Market Turmoil

From Spreadsheets to Machine Learning: Planning Better Sales Quotas at HP Inc.

Anaplan Stock Pops 30% Amid a Shell-Shocked Market

Anaplan CEO on the stock's surging IPO debut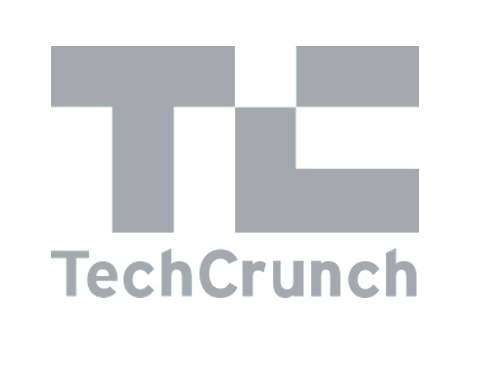 Anaplan hits the ground running with strong stock market debut up over 42 percent

Dreamforce With Jason Loh, Global Head Of Sales Solutions At Anaplan

The Anatomy of Sales Decisions: Blending Data Science and Behavioral Science to Accelerate Sales Results

CIO of the Year Awards Winners Announced

Wipro and Anaplan partner to deliver Best-In-Class Cloud Enterprise

HSBC launches initiative to recognise women in fintech

The Cloud 100

Interview with Maria Pergolino, Chief Marketing Officer, Anaplan

TSE 903: How to Get More Time Back as a Sales Manager to Exceed Quota

Mapping your journey to IFRS17 compliance

Anaplan: Accelerate Decision Making with Connected Planning

Anaplan named a Leader in Gartner Magic Quadrant for Cloud Financial Planning and Analysis Solutions

Sales planning tools sport a B2B customer experience focus