Anaplan announces innovations to drive new age of connected planning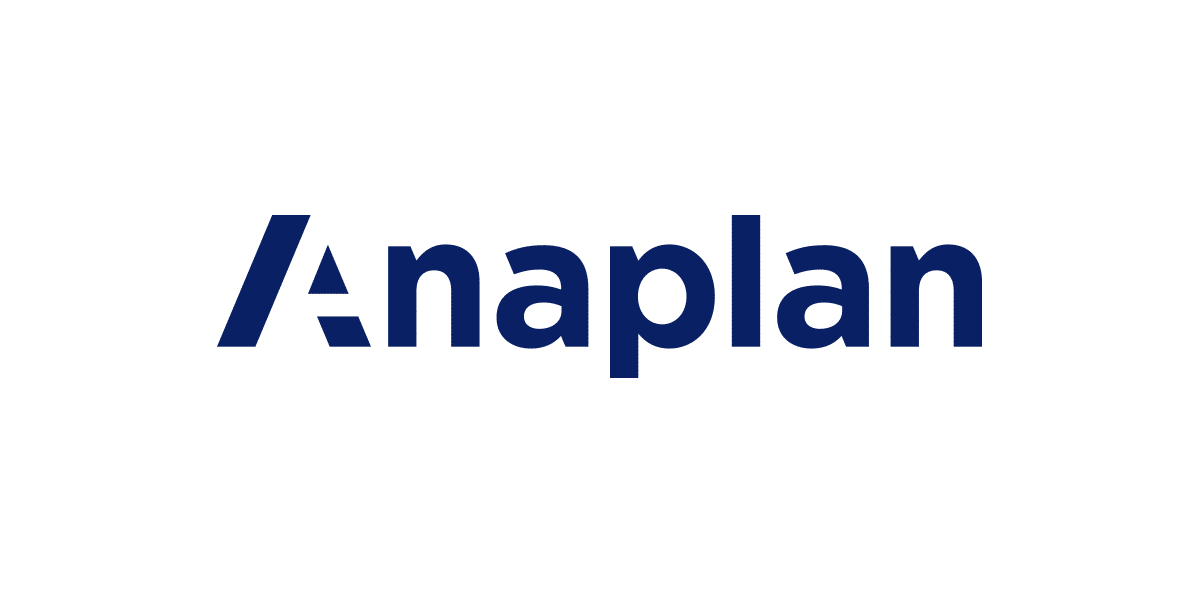 Anaplan platform brings together data, people, and plans
SAN FRANCISCO, CA – March 28, 2017 – Anaplan, a leading platform provider driving a new age of connected planning, today announced significant innovations to drive connected planning in large and fast-growing organizations around the world. The announcement, made at Hub17, Anaplan's premier global user conference, marks a transformation in the way organizations model the future, collaboratively plan, make decisions—and rapidly put them into action.
"Connected planning is a way of thinking about and doing planning," said Michael Gould, Anaplan's Chief Technology Officer and Founder. "It's the creation of fundamental connections between data, people, and plans in an organization. Anaplan's highly scalable platform continues to become more open and collaborative, empowering people across the organization to make informed decisions that drive faster, more effective planning."
Data: Single, secure source of planning information
The Anaplan platform expands on the company's existing open integration approach. For example, Anaplan HyperConnect leverages the technology of Informatica Cloud. Now, users can easily connect to hundreds of data sources, bringing data into a planning model with just a few clicks. In addition to providing strong data governance, this enables plans to be connected via a data hub within Anaplan. These features further enable business ownership, a highly desired feature of the Anaplan platform, meaning people can own and manage business processes with less dependence on IT.
People: Greater collaboration, deeper insights, faster alignment
Several new capabilities allow decision-makers to visualize and share insights to better answer key business questions. With a newly supported connector from Tableau, users can extract information from Anaplan for self-service visualization within Tableau, allowing them to easily share insights and results with others. Additionally, new administration governance features ensure that the right people have access to the right information.
The Anaplan Community, the company's relaunched collaboration portal, provides a destination for sharing best-practice planning ideas and information. Anaplan customers, partners, and employees can connect, engage, and share how they plan and make mission-critical business decisions.
Connected planning enables a significantly larger group of people to be involved in planning and decision-making within organizations, resulting in faster responses and course corrections.
Plans: Analyze and refine plans dynamically in one area or across the business
Anaplan's powerful modeling engine allows business users to own the process of creating a planning solution and adapting it to the changing needs of the organization. Users can develop planning applications on their own or leverage pre-built apps. Ninety-nine new apps have been published since January 2016, including 23 new apps published so far in 2017. In total, there are over 195 apps in the Anaplan App Hub.
Business planning is enhanced under the connected planning paradigm with Application Lifecycle Management (ALM), a new capability that allows users to easily manage the design, development, testing, and delivery of planning apps, making them easier to manage. Anaplan is the only cloud vendor in its market with this capability.
"Connected enterprises make faster, better, and more timely decisions," said R "Ray" Wang, CEO of Constellation Research. "A company's value today is increasingly based not only on the things its people know, but also how efficiently employees can connect with each other to share and augment their knowledge. Organizations can make connected enterprises a reality through next-generation planning and decision-making."
Today, Anaplan also unveiled a new visual identity at Hub17.
Industry visionaries, leaders, and experts, as well as people looking to be inspired, are gathering at Hub17 through March 29 in San Francisco to share the vision of connection. Visit the Hub17 site to learn more.