Anaplan announces new user capabilities for its Connected Planning platform at Hub 2018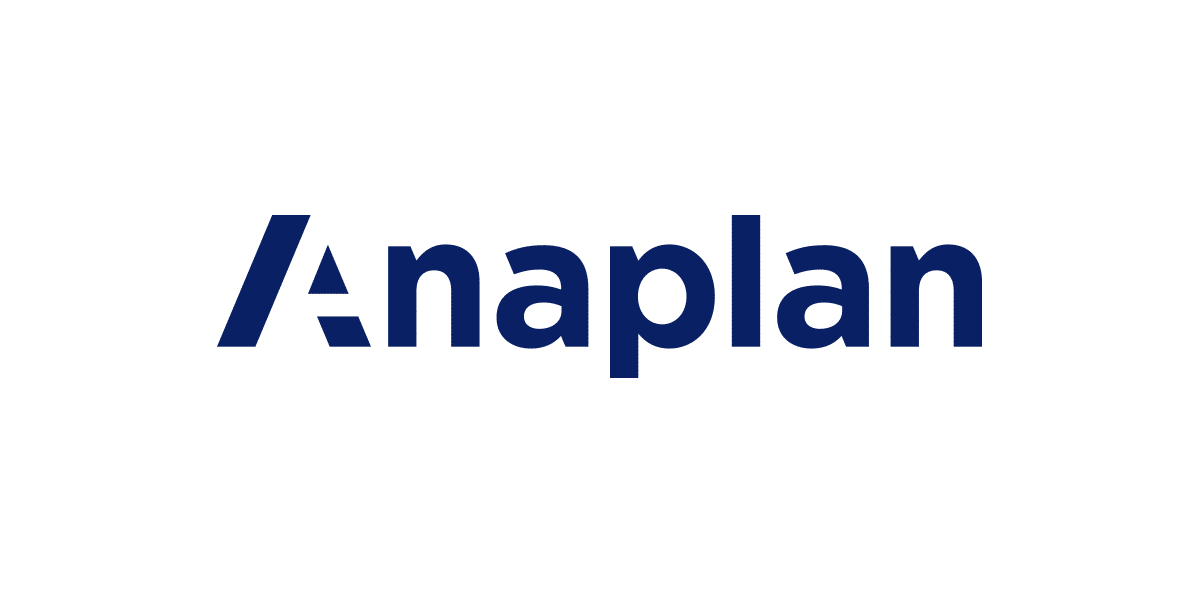 Workflow feature facilitates collaboration by connecting plan builders and decision makers; Optimizer engine determines preferred scenarios for business success
SAN FRANCISCO, CA — March 7, 2018 — Anaplan unveiled today at Hub 2018, the world's only conference dedicated to Connected Planning, a number of usability advancements and two powerful new capabilities that further extend the company's leadership as the industry's most trusted and comprehensive Connected Planning platform. The new enhancements provide a dynamic and responsive user experience to accelerate decision-making and expand collaborative planning within enterprise businesses.
The new capabilities include Workflow, an integrated feature that engages and guides all stakeholders in the Connected Planning process for faster execution; and Optimizer, a powerful and advanced algorithm-based function that can suggest a best solution in complex decision-making environments to facilitate better business outcomes.
Workflow: Facilitating engagement
Workflow helps individuals collaborate across the extended organization, both geographically and functionally, to bring any connected plan to life. Using the new Process Builder feature in Workflow, business process owners can define steps, link those steps to individuals or groups to take specific actions, and set parameters to guide them through their designated portions of a plan. This capability bridges the gap between planning and execution.
Once a process and related tasks are defined, Workflow automatically notifies the first stakeholder that a specific task requires completion. Individuals or groups are pointed to the dashboard designated for that task, such as adding data or approving numbers, and are provided with embedded instructions to guide navigation. Once complete, the next stakeholder in the process is notified to provide their input until the entire process is completed.
Optimizer: Driving business success
Large organizations are often faced with daunting and multi-dimensional business challenges. Ongoing changes in the business and macro environment compound these situations. Optimizer provides business planners with a simplified way, without requiring programming skills, to consider billions of possible solutions to find the best outcome based on the configured objective when presented with multiple options or routes to solve a business issue.
Through the use of advanced mathematical modeling and algorithmic problem-solving, Optimizer determines pathways to ideal outcomes for any challenging, multi-variable decision with enormous speed. Optimizer can determine preferred outcomes for many complex questions, from pricing and staffing to capitalization, asset utilization, and much more. Users can define objectives, such as revenue, profit maximization, or cost reduction, then set multiple variables or constraints to guide the planning process.
"When modern enterprises break down functional fiefdoms to improve connectivity and accelerate collaboration, complexity naturally increases," stated R "Ray" Wang, Principal Analyst and Founder, Constellation Research. "Planning technologies must adapt to these new conditions in order to democratize decisions and ensure clarity in decision making."
"Our new platform capabilities share a common goal: to shorten and improve time-to-insight for our customers," said Sampath Gomatam, Vice President of Product, Anaplan. "Optimizer and Workflow are just the latest examples of our commitment to providing customers with the ability to build a trusted plan that connects people and data, adapt dynamically to market conditions, and take the necessary actions-all in real-time, while being collaborative and insightful."
Yesterday, Anaplan also announced the future of Connected Planning at Hub 2018. Industry visionaries, leaders, and experts, as well as people looking to be inspired, are gathering at Hub 2018 through March 7, in Las Vegas to share the vision of Connected Planning. Deloitte is the Global Platinum Sponsor of Hub 2018.
About Anaplan
Anaplan is the leader in Connected Planning. Our purpose-built software-powered by our patented Hyperblock engine-enables dynamic, collaborative, and intelligent planning. Large and fast-growing companies worldwide use our solutions to connect the people and data required for trusted plans and accelerated decisions essential to leading in their markets. Based in San Francisco, we are a privately-held growth company with 20 offices, 175 expert partners, and more than 850 customers worldwide. To learn more, visit anaplan.com.