Anaplan announces partner awards and launch of new PartnerConnect program at Hub 2018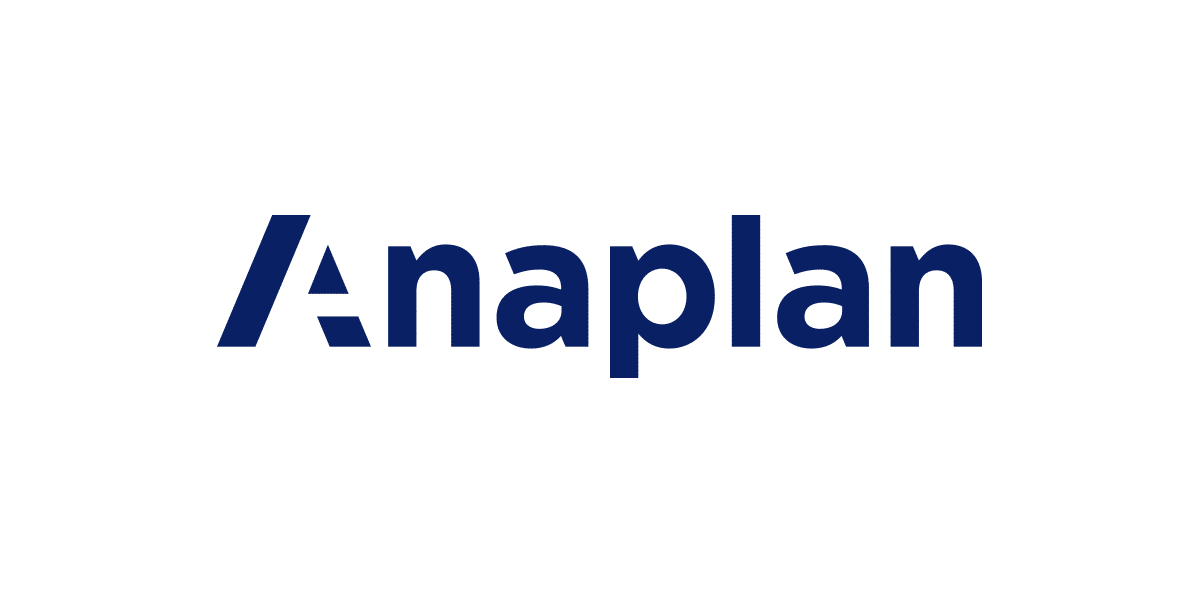 Global and regional awards honor partners
for excellence in connected planning, collaboration
SAN FRANCISCO, CA — March 7, 2018 — Anaplan the leader in connected planning, today announced the Anaplan Partner Award winners at Hub 2018, the world's only dedicated connected planning conference. During the event, Anaplan celebrated the success of partners and presented awards that recognize the importance of Anaplan's global partner ecosystem that brings the value of Connected Planning to customers worldwide, including the 200 new customers that selected Anaplan in fiscal 2018.
With the launch of the new PartnerConnect program, Anaplan continues its commitment to bring a world-class approach to driving value across the entire partner lifecycle, to the ultimate benefit of customers. The program maximizes partner performance and showcases capabilities while also creating a data-driven performance management approach that recognizes and rewards stellar partner performance.
The 2018 Anaplan Partner Award winners, by category, are as follows:
Global Partner of the Year Award
Deloitte is the Global Partner of the Year. Deloitte is recognized for continuing to deepen its relationship with Anaplan and drive customer value through connected planning. Deloitte is committed to an accelerated growth plan to improve the value that joint customers achieve with Anaplan's connected planning platform in finance, sales, and supply chain.
"As enterprises seek digital transformation, connecting data and people across the organization becomes increasingly essential," said Ed Majors, principal, at Deloitte Consulting LLP. "We're thrilled to accept this award and pleased to continue working closely with Anaplan to develop new apps that fully leverage the capabilities of Anaplan's platform. We look forward to collaborating in the years to come to extend the benefits of Connected Planning to Anaplan's diverse client base worldwide."
Regional Partner Award Winners
In addition to the Global Partner of the Year award, Anaplan also recognized regional partners for continuing to drive successful adoption, expansion, and return on investment for customers. These awards include:
Impact Partner of the Year Award: Vuealta
APAC Regional Partner of the Year Award: Executit
EMEA Regional Partner of the Year Award: Bedford Consulting
AMER Regional Partner of the Year Award: Twelve Consulting
"Our world-class partners play an integral role in driving customer success, working closely with Anaplan and the enterprises we jointly serve to implement best practices maximizing the benefits of connected planning," said Steven Birdsall, Chief Revenue Officer, Anaplan. "We're proud to congratulate each of the 2018 Anaplan Partner Award recipients on this honor, and we are grateful to all of our partners for the incredible contributions they've made to the Anaplan community."
At Hub 2018, planning professionals and thought leaders are coming together through March 7 to share ideas and learn new ways to bring data and people together and drive transformation across their organizations. At the event, the company demonstrates its commitment to cultivating a comprehensive connected planning ecosystem that includes partners, as well as the Anaplan App Hub and the Anaplan Community for customers.
About Anaplan's partner network
To meet demand for the Anaplan connected planning platform, Anaplan's global network of best-in-class partners helps companies implement and use the Anaplan platform for model building, process change, local support, and global deployments. For more information about the network and partner participants, visit anaplan.com/partners.
About Anaplan
Anaplan is the leader in Connected Planning. Our purpose-built software-powered by our patented Hyperblock engine-enables dynamic, collaborative, and intelligent planning. Large and fast-growing companies worldwide use our solutions to connect the people and data required for trusted plans and accelerated decisions essential to leading in their markets. Based in San Francisco, we are a privately-held growth company with 20 offices, 175 expert partners, and more than 850 customers worldwide. To learn more, visit anaplan.com.
About Deloitte
Deloitte refers to one or more of Deloitte Touche Tohmatsu Limited, a UK private company limited by guarantee ("DTTL"), its network of member firms, and their related entities. DTTL and each of its member firms are legally separate and independent entities. DTTL (also referred to as "Deloitte Global") does not provide services to clients. In the United States, Deloitte refers to one or more of the US member firms of DTTL, their related entities that operate using the "Deloitte" name in the United States and their respective affiliates. Certain services may not be available to attest clients under the rules and regulations of public accounting. Please see www.deloitte.com/about to learn more about our global network of member firms.