Anaplan Appoints Ganapathy Sirgunavel as Managing Director for Malaysia and Thailand
New Managing Director to deliver revolutionary business modelling and planning in ASEAN region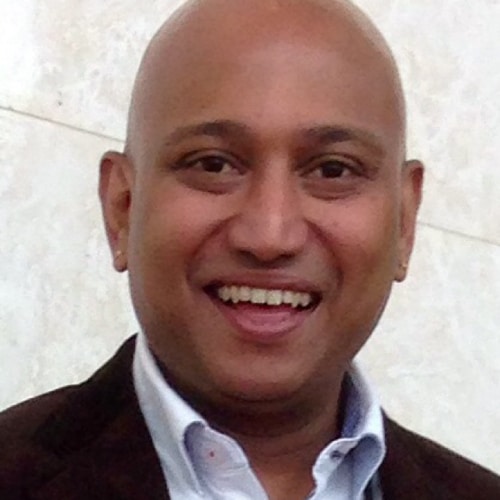 San Francisco – February 19, 2014 – Anaplan, the leader of cloud-based, in-memory business modelling and planning for sales, operations, and finance, today announced the appointment of Ganapathy (Gana) Sirgunavel as Managing Director for Malaysia and Thailand. In this role, Gana will manage Anaplan's growth in the Malaysian and Thailand market.
"Over the past year, we have experienced significant demand from Malaysian companies for accessible, agile analytics for their business users. Fluctuations in the Ringgit and potential market shifts as we approach One ASEAN in 2015 create a need for robust planning and modelling to navigate uncertainty," said Samir Neji, Anaplan Managing Director, APAC. "With Gana in Malaysia, we look forward to offering direct support to Malaysian companies as they adopt business modelling and planning in the cloud."
Gana joins Anaplan from Oracle, where he was the Senior Director and Country Manager for Malaysia, responsible for Oracle Applications' line of business. Prior to that, Gana was the Head of SAP's Large Enterprise division, overseeing SAP's sales management to large enterprises and government-linked companies in Malaysia.
"When I first saw how Anaplan empowers companies to plan, collaborate and act—in real-time, I knew this was the way forward for businesses. In today's ever complex and rapid business environment, C-level executives and board members need a high-level dashboard view of their organizational health," said Sirgunavel. "With Anaplan, decision makers are able to navigate their business in the right direction with the press of a button. Unlike traditional tools, which are complex to understand and take months, if not years to implement, Anaplan eliminates this frustration by hosting its service. This is a next-generation solution that delivers the dreams of decision makers. I am excited to be part of this disruptive company and welcome the opportunity to expand Anaplan's market position and champion the innovation in this region."
About Anaplan
Anaplan is disrupting the world of business modeling and planning. We built our platform from the ground up to empower companies to plan, collaborate, and act—in real time. Stay ahead of critical business events, rapidly model potential impacts and course correct on the fly. With Anaplan's cloud-based platform, you can continuously align your people, plans and spend to your market opportunities. Anaplan is a privately held company, headquartered in San Francisco, CA with global offices on four continents.
To learn more, visit anaplan.com. Join us on twitter: @anaplan