Anaplan Appoints Mark Sarbiewski as Chief Marketing Officer
Global tech veteran brings expertise in disruptive technology marketing to Anaplan
"Anaplan has completely rethought and reinvented the concept of planning for the modern enterprise. With Anaplan, anyone in any function can now create a living model of their business that the entire team can use to drive the business forward"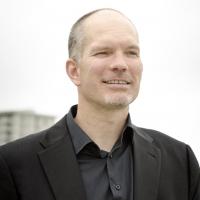 San Francisco, CA – July 16, 2013 – Anaplan, the fastest-growing provider of modeling and planning solutions for sales, operations and finance, today announced that Mark Sarbiewski has been appointed Chief Marketing Officer (CMO). In this role, Sarbiewski will oversee all aspects of the company's global marketing efforts. He brings a wealth of experience to Anaplan's growing team, having most recently held the CMO position at Clustrix, the world's leading scale-out SQL database company.
"We are thrilled with Mark's decision to join the team at Anaplan," says Anaplan CEO Fred Laluyaux, "He is a leading marketing expert who has brought several disruptive platforms and solutions to market. We are excited to have Mark take the lead in telling the Anaplan story amidst our rapid growth and global expansion."
Prior to Clustrix, Sarbiewski held senior product and marketing roles at HP Software, Mercury, and InterTrust Technologies Corporation. Mark was also a principal consultant for Pittiglio Rabin Todd & McGrath and worked at IBM as an application software engineer.
"Anaplan has completely rethought and reinvented the concept of planning for the modern enterprise. With Anaplan, anyone in any function can now create a living model of their business that the entire team can use to drive the business forward," adds Sarbiewski. "I am truly excited to be joining a company that is fundamentally changing the way businesses execute against their models and plans."
About Anaplan
Anaplan is a cloud-based, in-memory modeling and planning platform for finance, sales, and operations. Its applications enable business users across organizations to intuitively and dynamically test and operationalize their plans, manage complex multi-dimensional models, collaborate across functions and regions, and share insights and content via the built-in community.
Anaplan and its partners have introduced a series of packages for finance, marketing, operations, human resources, as well as a complete sales performance management applications suite, which includes quota, territory and commissions management, real-time quote and price optimization.
Anaplan is funded by Granite Ventures, Shasta Ventures and Meritech Capital Partners. Anaplan was awarded the Gartner Cool Vendor Award in 2012 and Ventana Research Technology Operational Innovation Award for Sales Management in 2012. To learn more about Anaplan, please visit https://www.anaplan.com or on twitter: @anaplan.