Anaplan Appoints Nicolas Forcade as Managing Director for France
Anaplan Appoints Nicolas Forcade as Managing Director for France
Industry veteran aims to fuel adoption of in-memory business planning in France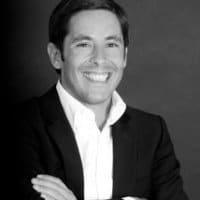 Paris and San Francisco – February 21, 2014 – Anaplan, the leader of cloud-based, in-memory business modeling and planning for sales, operations, and finance, today announced the appointment of Nicolas Forcade as Managing Director for France. In this role, Forcade will manage Anaplan's growth in the French market, overseeing pre-sales, sales management, marketing, and customer success.
"Since opening our EMEA HQ in Paris about a year ago, we have received tremendous interest from many European companies requiring a more flexible, user-friendly platform to empower their business users to rapidly respond to changing dynamics," said Laurent Lefouet, Anaplan's Managing Director, EMEA. "With Nicolas heading up our French operations, we now have an energetic industry heavyweight on board who will make it that much easier for French companies looking to upgrade to next-gen business productivity tools."
Forcade joins Anaplan from TalentSoft, where he was Vice President of Sales for France, responsible for strategic accounts, SMB, inside sales, and demand generation. Forcade helped TalentSoft take a leading position in SaaS-based Integrated Competencies and Talent Management, resulting in the company being ranked 3rd for the "software" category and 7th overall on the Deloitte Technology Fast 500 EMEA 2013, a ranking of the 500 fastest growing technology companies in EMEA. Forcade brings more than 15-years of software sales experience to Anaplan, including senior positions with Salesforce.com, Check Point Software Technologies, and Oracle.
"Anaplan has enabled companies around the globe to solve key challenges across their organizations from sales to finance to operations, and I am thrilled to bring our platform to more French organisations," Forcade said. "Anaplan is purpose-built to manage massive volumes of data and high degrees of model and process complexity while enabling large numbers of people to easily collaborate on a single source of truth."
About Anaplan
Anaplan is disrupting the world of business modeling and planning. We built our platform from the ground up to empower companies to plan, collaborate, and act—in real time. Stay ahead of critical business events, rapidly model potential impacts and course correct on the fly. With Anaplan's cloud-based platform, you can continuously align your people, plans and spend to your market opportunities. Anaplan is a privately held company, headquartered in San Francisco, CA with global offices on four continents.
To learn more, visit anaplan.com. Join us on twitter: @anaplan