Anaplan Collaborates with Google Cloud to Transform Enterprise-Level Planning Operations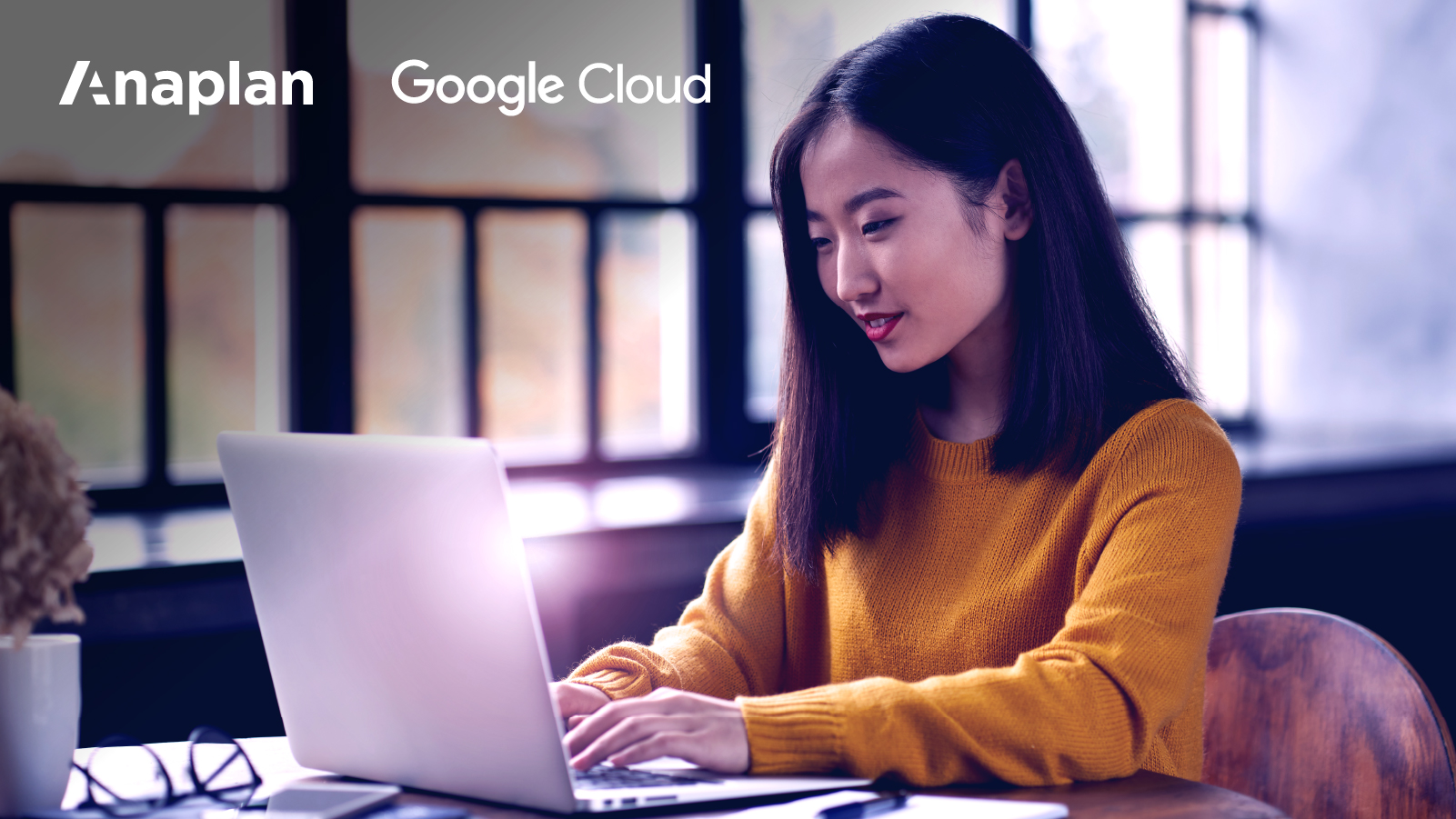 Anaplan on Google Cloud Now Available, Enabling Global Infrastructure with Performance and Scalability
Tokyo, Japan, November 2, 2021 – Anaplan today announced the launch of Anaplan on Google Cloud in Japan based on a strategic partnership with Google. This is the second such service in the world for Anaplan, following the launch of the service in the United States in July of this year.  Anaplan and Google Cloud have been collaborating for more than a year, and now Japanese companies will be able to save their data in Google Cloud's Tokyo region.
This partnership marks the birth of Anaplan's first public cloud service, providing customers with the intelligence, choice and scalability to solve complex business problems and connect strategy to operations and revenue. Companies using Anaplan and Google Cloud can forecast and predict more accurately, automate planning processes, and speed up decision-making — resulting in top-line impact.
Innovate enterprise-level planning operations in the cloud
Anaplan on Google Cloud enables enterprises to leverage Anaplan's high-performance, in-memory Hyperblock® calculation engine on Google Cloud's high-performance, scalable and secure global infrastructure. Anaplan can now expand the breadth of its customer base, offering them the ability to enjoy the benefits of using Anaplan closer to home as well as adhering to local and industry-specific data physical storage and compliance requirements.
To support enterprise decision-making and planning, Google Cloud and Anaplan, together with their service partners, provide an extended platform for data storage and analysis, including BigQueryTM and Google Cloud AI/ML capabilities. This integration will enable enterprises to combine their own Anaplan data with third-party data sources to perform dynamic, real-time modeling of large, critical data sets and gain new business insights.
Jun Nakata, president and chief executive officer of Anaplan Japan said, "Business uncertainty is at an all-time high, as exemplified by the COVID-19 epidemic.  Anaplan has been helping companies and organizations make more accurate and precise decisions in these challenging times, and we are now offering Anaplan on Google Cloud to help drive this even further. We have a longstanding relationship with Google and are honored to be collaborating with them. We are delighted to be working together with Google to serve the market with innovative solutions that accelerate the digital transformation of Japanese companies and turn change into competitive advantage."
"Anaplan on Google Cloud helps businesses modernize and accelerate their most critical operations with Anaplan's enterprise planning platform," said Pallab Deb, Director, Partner Solutions at Google Cloud. "Launching Anaplan in our Tokyo region enables Japanese businesses to quickly deploy and access Anaplan on Google Cloud's infrastructure, with low-latency, adherence to data residency requirements, and access to analytics, artificial intelligence, and machine learning capabilities to deliver entirely new business insights."
Consulting/Systems Integrator Partner collaboration for innovation
Many of the enterprise-wide deployments of Anaplan solutions have been executed by global consulting and systems integrator partners such as Deloitte. These partners support Anaplan's migration on Google Cloud and develop robust solutions that leverage Anaplan, BigQuery, and the AI and ML capabilities of Google Cloud.
To learn more about Anaplan on Google Cloud, click here
About Anaplan
Anaplan (NYSE: PLAN) is a transformative way to see, plan, and run your business. Using our proprietary Hyperblock™ technology, Anaplan lets you contextualize real-time performance, and forecast future outcomes for faster, confident decisions. Because connecting strategy and plans to collaborative execution across your enterprise is required to move business FORWARD today. Based in San Francisco, Anaplan has over 175 partners and more than 1,750 customers worldwide. To learn more, visit /jp/
For more information about Google Cloud, please visit the official website: https://cloud.google.com
Google cloud and BigQuery are trademarks of Google LLC