Anaplan Customers Share How They Overcome Legacy Challenges with a Better Way to Plan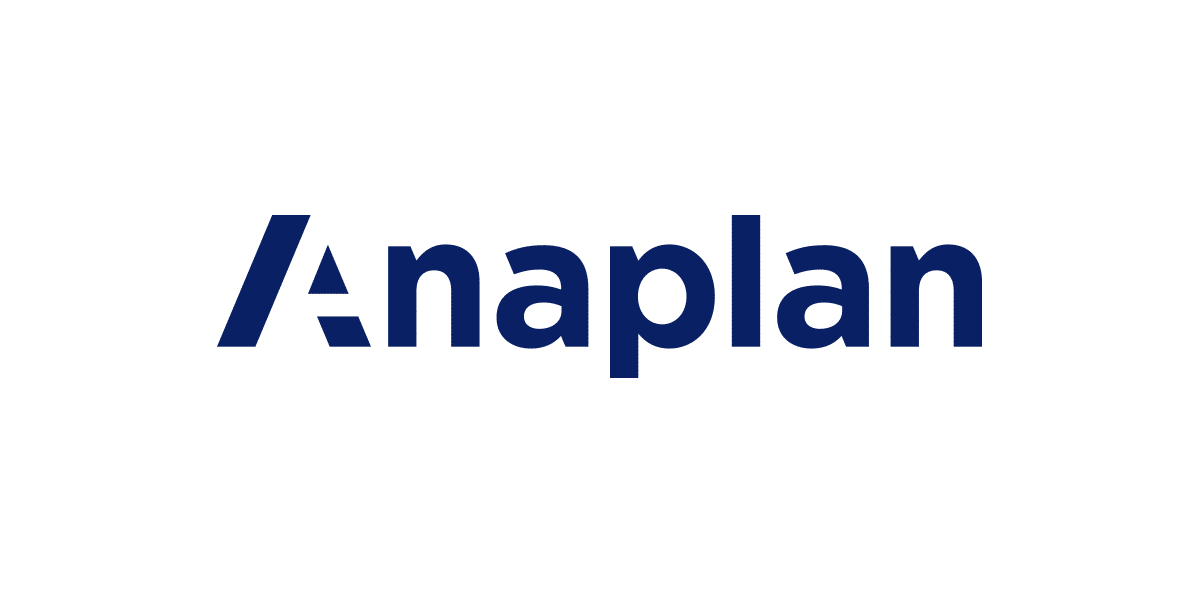 Anaplan's new Chief Customer Officer to moderate customer-led panel on the secrets of Connected Planning success
SAN FRANCISCO, CA, October 23, 2018 — Anaplan Inc, (NYSE:PLAN), a pioneer in Connected Planning, today announced that the company will host a Spotlight on Connected Planning event on Wednesday, October 24, from 4-7 p.m. at Anaplan headquarters in San Francisco. The event will bring together planning professionals across industries to discuss how challenges with legacy solutions impede modernization of business planning and how a Connected Planning approach can accelerate business value.
The event will feature a panel discussion with Anaplan customers, including Yves Cabanac, VP of Digital Solutions and HP Data & Analytics, HP Inc.; Nathan Petersen, Senior Director, Finance Systems & Operations Transformation, Autodesk; and Tyler Snellings, Director of FP&A, AdRoll Group and will be moderated by Christophe Bodin, Anaplan's recently appointed Chief Customer Officer. Bodin, who joined Anaplan in June, has been in the software industry for 25 years and is a customer experience expert.
"Planning is more critical than ever to overall success in our customers' business cycles, which are marked by more frequent decisions and profound disruptions," Bodin said. "As our customer panelists will attest, enterprises that embrace this change and a Connected Planning strategy can accelerate better business outcomes more quickly and easily than they ever imagined."
Panelists will discuss their Connected Planning journeys; the value they are seeing by connecting people, data, and plans for faster, better decision-making; and how modernizing business processes with a cloud platform supports digital transformation efforts.
"By working with Anaplan and taking a Connected Planning approach, we've been able to close the gap between data and planning and operate with real-time agility," said Tyler Snellings, Director of FP&A, AdRoll Group. "This may seem impossible when data is tied up in point solutions and spreadsheets, but Anaplan makes it simple to connect data quickly and gain visibility into operations worldwide."
The Spotlight on Connected Planning event will conclude with a happy hour on the Anaplan roof deck from 5:30-6:30 p.m., and Anaplan will provide luxury transportation to the Oracle CloudFest concert for attendees from 6:30-7 p.m. Attendees can also enter Anaplan's Cloudstakes 2018 for a chance to win a $1,500 package that includes a one-year ad-free subscription to Pandora and a wireless home sound system from Sonos.
Those who can't make it to the Spotlight on Connected Planning event are encouraged to register for a one-on-one meeting with an Anaplan representative this week to receive a free pass to Anaplan's annual flagship event in San Francisco in June 2019, the Connected Planning Xperience (CPX), a $1,795 value. Oracle OpenWorld attendees can also visit the Anaplan Oasis for drinks and snacks on Tuesday from 8 a.m.-5 p.m. and Wednesday from 8 a.m.- 4 p.m. at 200 4th Street at the corner of 4th and Howard during this week's conference.
---
About Anaplan
Anaplan is pioneering the category of Connected Planning. Our platform, powered by our proprietary Hyperblock technology, purpose-built for Connected Planning, enables dynamic, collaborative, and intelligent planning. Large global enterprises use our solution to connect people, data, and plans to enable real-time planning and decision-making in rapidly changing business environments to give our customers a competitive advantage. Based in San Francisco, we have over 20 offices globally, 175 partners, and more than 900 customers worldwide.
Additional Resources: