Anaplan expands east coast leadership as it continues 2015 hyper-growth momentum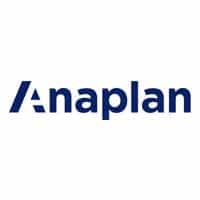 Anaplan expands east coast leadership as it continues 2015 hyper-growth momentum
San Francisco, December 10, 2015 – Anaplan, the enterprise planning cloud company, today announced the appointment of Jim Rich as Area Vice President who will lead sales for the Eastern U.S.
"Jim possesses the drive, passion and business acumen to expand our customer base, forge successful go-to-market alliances and develop top talent," said Dennis Dresser, general manager, Anaplan Americas. "We're thrilled to have Jim officially on board to continue the explosive growth we've achieved this year."
Mr. Rich joins Anaplan from Salesforce, where he was Area Vice President. During his 6+ Year tenure, he successfully managed the enormous growth of the New York office and the East Coast Commercial Business Unit.
Prior to Salesforce, Mr. Rich led Global Sales for Eze Castle Integration (ECI). He drove the company's global go-to-market sales strategy and broadened the market adoption of ECI's products and IT services. Before ECI, Jim held various positions at FinTech companies including Thomson Reuters and Bridge Information Systems.
"I joined Anaplan because its momentum is unstoppable. I am joining a team that's truly disrupting the way businesses plan and execute in real-time," said Mr. Rich. "I am extremely excited to have the opportunity to expand and strengthen the East Coast for another hyper-growth company like Anaplan."
About Anaplan:
Anaplan is the enterprise planning cloud. Anaplan brings together an unrivaled planning and modeling engine, collaboration in the cloud, and a simple interface for business users. Anaplan customers can choose from over 100 pre-built planning apps from the Anaplan App Hub, or easily build their own apps. Anaplan is a privately held company, headquartered in San Francisco, CA with global offices on four continents. To learn more, visit anaplan.com. Follow us on twitter: @anaplan