Anaplan Honors Master Anaplanner and Visionary of the Year Award Winners at Connected Planning Xperience 2019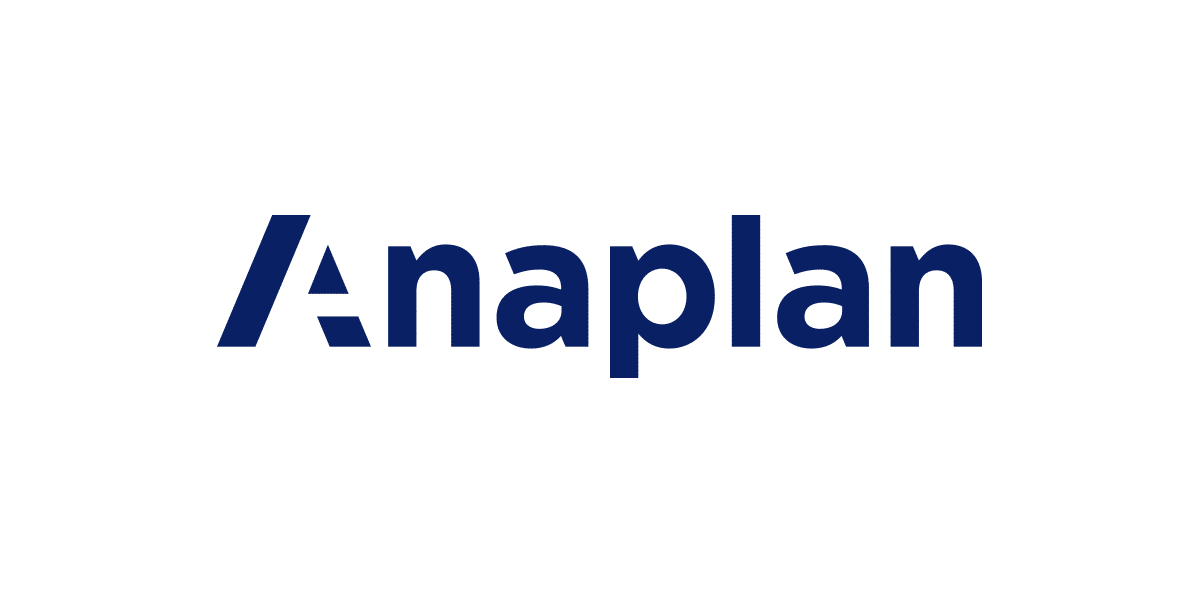 Susan Cain and Geoffrey Moore slated to join winners
as part of the main stage agenda at Anaplan's 2019 user conference
SAN FRANCISCO, CA, June 6, 2019 — Anaplan, Inc. (NYSE:PLAN), a pioneer in Connected Planning, announced the winners of its 2019 awards honoring innovation and accomplishments in Connected Planning. This year's winners will be honored during Anaplan's Connected Planning Xperience (CPX) conference in San Francisco, June 10-12.
The Master Anaplanner of the Year award recognizes exceptional model-building expertise, certification accomplishments, ongoing commitment to training, and contributions to the Anaplan Community. Master Anaplanners build best practices within the industry and are technical experts who evangelize the platform by architecting and deploying innovative Connected Planning solutions.
The Anaplan Visionary of the Year award recognizes an outstanding customer advocate who drives planning transformation and value within their company. Nominated by Anaplan's Customer Success leadership, this individual is considered a thought leader who creates innovative business models that further the reach and adoption of the Anaplan platform across their company's ecosystem.
Brittany Deaton, 2019 Master Anaplanner of the Year
Brittany Deaton, Director of Anaplan Center of Excellence at Unum, is the 2019 Master Anaplanner of the Year. She was selected from a group of Master Anaplanners, which is a designation earned by the top one percent of Anaplan modelers who have demonstrated excellence in model building with Anaplan. Deaton helped deliver several successful Anaplan deployments at Unum. She created and now leads the company's Anaplan Center of Excellence.
Ian Zhao, 2019 Anaplan Visionary of the Year
Ian Zhao, Director of Go-to-Market Planning and Analytics for VMware, serves as the company's Anaplan champion. He led the development and implementation of a new customer-focused release, which significantly improved the user experience, drove platform usage, reduced planning cycle time, and enabled faster completion and communication of sales plans.
Also being honored at CPX is Jaymin Patel, the first recipient of the Student Anaplanner of the Year award.
"Our Anaplan customer award recipients are the true pioneers of Connected Planning," said Christophe Bodin, Chief Customer Officer at Anaplan. "These individuals are innovators and creators changing the way their businesses plan and operate, helping them make faster, better decisions. We are excited to welcome them to this year's CPX event and are grateful for their partnership and passion for Anaplan."
Anaplan's CPX event will also welcome renowned speakers to join 2,000 business leaders and planning professionals to share industry perspectives and how top companies are leveraging Connected Planning as a key strategy for business success. Speakers include:
Frank Calderoni, Chairman and CEO of Anaplan
Geoffrey Moore, author of Crossing the Chasm and Zone to Win
Susan Cain, best-selling author of Quiet Power: The Secret Strengths of Introverts and Quiet: The Power of Introverts in A World That Can't Stop Talking
Tom Galizia, Principal and Fortune 50 Global Technology Account & Alliance Leader at Deloitte Consulting LLP, the global platinum sponsor of CPX 2019
For full agenda details, please visit: /connected-planning-xperience/agenda/
About Anaplan
Anaplan, Inc. (NYSE: PLAN) is pioneering the category of Connected Planning. Our platform, powered by our proprietary Hyperblock™ technology, purpose-built for Connected Planning, enables dynamic, collaborative, and intelligent planning. Large global enterprises use our solution to connect people, data, and plans to enable real-time planning and decision-making in rapidly changing business environments to give our customers a competitive advantage. Based in San Francisco, we have over 20 offices globally, 175 partners, and more than 1,150 customers worldwide.
Additional Resources:
Register today to join Anaplan at the Connected Planning Xperience (CPX) June 10-12, 2019: /connected-planning-xperience/