Anaplan raises $90 million and appoints James Budge as Chief Financial Officer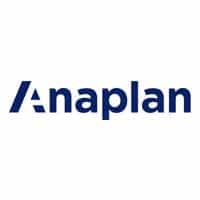 San Francisco, January 14, 2016 – Anaplan, the enterprise planning cloud company, today announced a funding round of $90 million. Premji Invest led the investment, supported by Baillie Gifford, Founders Circle Capital, and Harmony Partners, as well as Anaplan's current investors*. The company also announced the appointment of James Budge, former Genesys and Rovi CFO and COO, as its Chief Financial Officer.
Anaplan will use the funds to fulfill increasing global demand for its cloud-based business planning and modeling platform.
"Premji Invest is thrilled to lead this investment round because we have seen a broad range of companies around the world transform their businesses with Anaplan's agile planning and modeling platform," said Sandesh Patnam, Partner and Lead U.S. Investor, at Premji Invest. "Anaplan is a game changer because it enables companies to not only make processes faster and easier, but also fundamentally change the way their people work and make decisions."
Anaplan also announced the appointment of James Budge as CFO. Budge brings to Anaplan more than 20 years of Silicon Valley leadership in private and public companies. Most recently at Genesys, he led global finance, corporate development, legal, HR, and IT. "With the significant momentum the company has achieved to date, I am delighted to join Anaplan to oversee our continued growth," said Budge.
Anaplan President and CEO Fred Laluyaux said, "We are thrilled to welcome our new investors and James to the company. With James' tremendous track record we now have an outstanding finance executive on our team to guide our continued growth," said Laluyaux.
Anaplan has become the worldwide leader in cloud-based, enterprise-wide planning and modeling and is one of the fastest-growing SaaS companies in recent years. Laluyaux elaborated on why demand is surging: "Every day we meet executives across the world expressing urgency to become numbers driven in the strategic and tactical decisions they make. But they are stuck using technologies that were designed 30 or more years ago in another era where today's business challenges didn't exist. They are deploying Anaplan into every area of their business—Finance, Sales, Marketing, HR, Supply Chain, Operations, and IT—because Anaplan's platform and apps enable a radically new approach to how businesses plan, execute, simulate changes, and rapidly course-correct their operations."
Allen & Company LLC served as financial adviser to Anaplan on this latest round of financing.
* Participating current investors include: Brookside Capital, Coatue Management, DFJ Growth, Granite Ventures, Meritech Capital Partners, Salesforce Ventures, Sands Capital Management, and Shasta Ventures.
*****
Media Contact
Andrea Heuer
Consort Partners PR for Anaplan
+1 (415) 641-4063
Email: anaplan@consortpartners.com