Anaplan unveils the future of Connected Planning at Hub 2018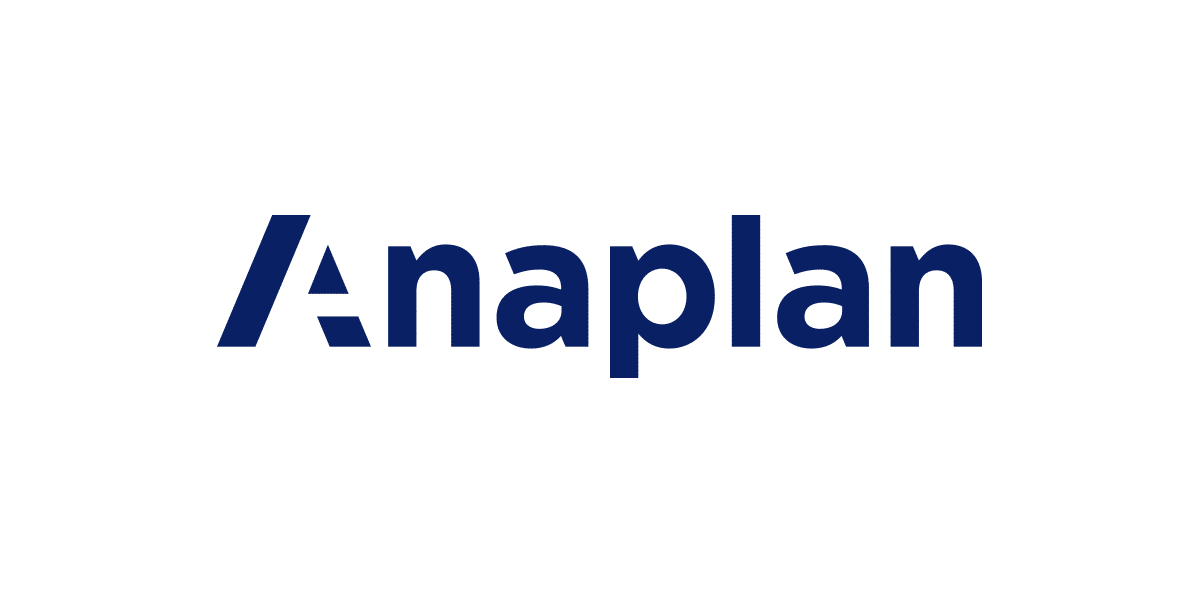 The world's only conference dedicated to Connected Planning showcases a platform that is dynamic, collaborative, and intelligent
SAN FRANCISCO, CA — March 6, 2018 — Anaplan today opened Hub 2018, the world's only conference dedicated to Connected Planning, showcasing the power of its leading dynamic, collaborative, and intelligent Connected Planning platform.
During Hub 2018, Anaplan is announcing the following:
Dynamic
Enhancements across key user experience areas, such as personalized dashboards, filter capabilities, charting enhancements, and improved navigational features that democratize the planning function.
Application Lifecycle Management (ALM) capability gives users the ability to quickly design, develop, test, and deliver planning apps to meet changing business needs.
Dynamic Cell Access feature allows users to assign fine-grained, selective read/write access at the cell level and on a per-user basis.
Multiple Time Range capability within a single model brings efficiency to enterprise planning with native support for planning across different timescales.
Collaborative
Workflow allows business process owners to define steps associated with a plan, link those steps to individuals and/or groups, then set parameters to guide them through required actions.
Business Map offers quick insights by showing where and how an organization's entire ecosystem of plans is connected on the Anaplan platform.
Other productivity advancements include: several powerful filtering enhancements that enable users to tailor their focus for specific content; easy access to useful features, such as search; and a quick sum bar where users can calculate on-the-fly.
Intelligent
Anaplan has introduced machine learning (ML) to Connected Planning through new partnerships with leading technology providers, such as TensorFlow. Anaplan is working on proof-of-concept implementations with multiple customers. Users will soon be able to incorporate data into the planning process from any source, including third-parties. Users can train this information, in concert with internal historical information, to gain insight into organizational behaviors and make better predictions about the future.
The Anaplan platform offers 26 predictive and statistical algorithms and has now added Optimizer, a capability that suggests the best course of action in situations involving hundreds or even thousands of variables.
"Anaplan's platform has helped us improve our effectiveness in financial planning, sales forecasting, sales quota, and territory management during our transition to a subscription-based revenue model," said Nick Hanson, Director of Finance Process and Systems, Autodesk. "We are most excited about the possibility of deeper insights and sharpened accuracy in our modeling made possible by the inclusion of AI and machine learning."
Even more secure, connected
Anaplan continues to make significant investments in its platform to provide a secure, scalable, reliable, and intuitive experience from desktops and mobile devices. From access control and identity management to securing customer data and encryption of highly sensitive information via Anaplan Bring Your Own Key BYOK, the Anaplan platform is the industry's most trusted cloud planning platform. Moreover, investments in ML and artificial intelligence (AI) technology will continue, along with solutions to connect to any data source, including unstructured data, in real-time.
"Deloitte and Anaplan have embarked on a joint mission to help accelerate digital transformations for organizations around the world through better use of the Anaplan Connected Planning platform," said Ed Majors, Principal, Deloitte Consulting LLP. "The continued development of the Anaplan platform has the potential to deliver measurable value in this regard, offering users real advantages as they contend with the increased speed, complexity, and interaction of modern business."
"Anaplan is leading Connected Planning because enterprise businesses using our platform are realizing a significant competitive edge," stated Frank Calderoni, CEO and President, Anaplan. "We envision a better business world with Connected Planning—and the advancements we've made this year, combined with those being announced at Hub 2018, demonstrate our commitment to deliver a better future for our customers."
Tomorrow, Anaplan announces new product enhancements at Hub 2018. Industry visionaries, leaders, and experts, as well as people looking to be inspired, are gathering at Hub 2018 in Las Vegas through March 7, to share the vision of Connected Planning. Deloitte is the Global Platinum Sponsor of Hub 2018.
About Anaplan
Anaplan is the leader in Connected Planning. Our purpose-built software-powered by our patented Hyperblock engine-enables dynamic, collaborative, and intelligent planning. Large and fast-growing companies worldwide use our solutions to connect the people and data required for trusted plans and accelerated decisions essential to leading in their markets. Based in San Francisco, we are a privately-held growth company with 20 offices, 175 expert partners, and more than 850 customers worldwide. To learn more, visit anaplan.com.