Anaplan welcomes new leaders in AMER and APAC to deliver the value of Connected Planning to global businesses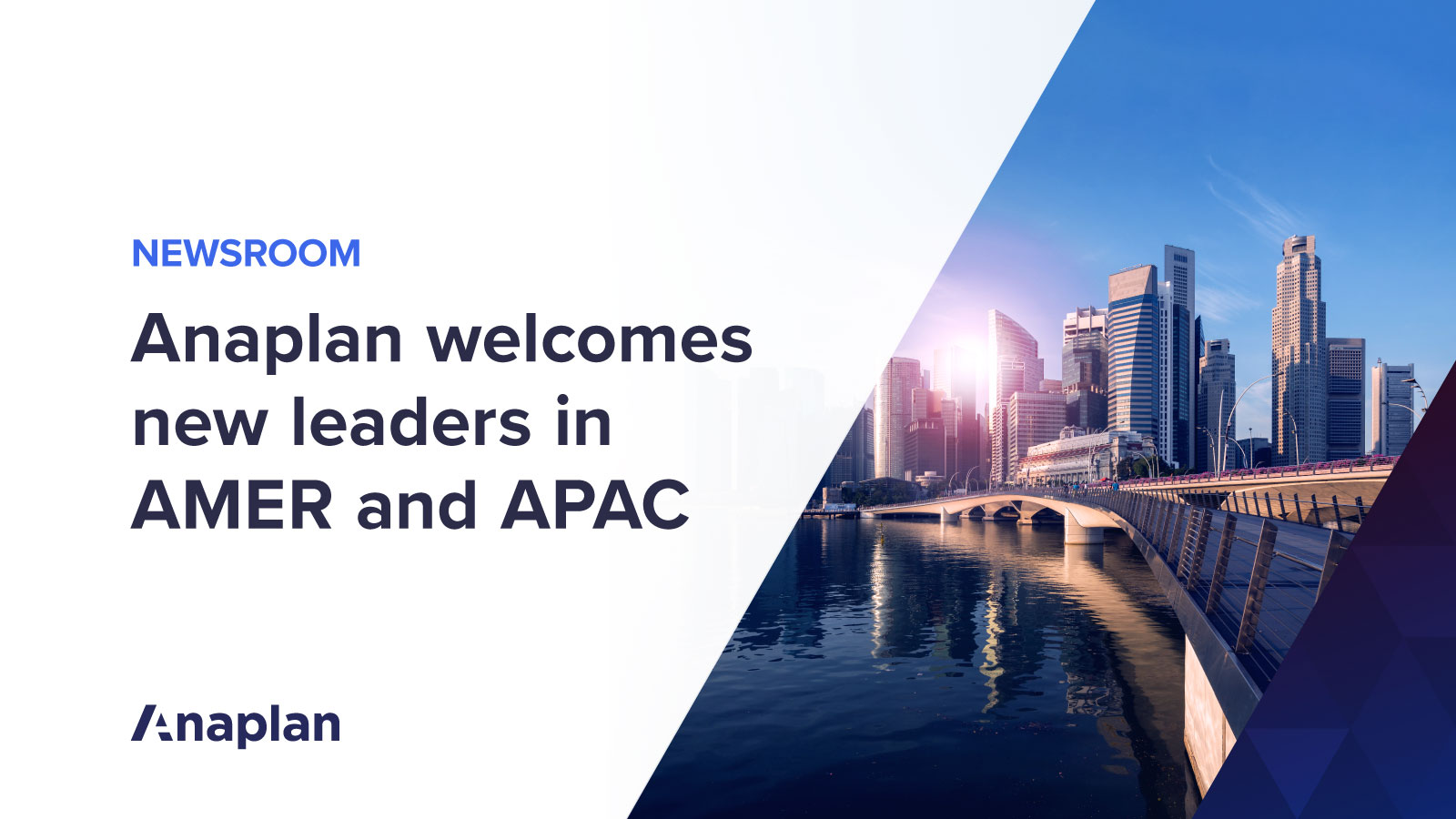 Anaplan is on a mission to help global businesses re-imagine the way they approach planning and operations so they can meet the needs of their organization, customers, and stakeholders in today's fast-changing business environment. To scale the company's impact in key markets and connect with forward-looking leaders around the world, Anaplan today named Karen Clarke as Managing Director of the Americas and has welcomed Mark Micallef to lead the company's presence in the Asia Pacific region.
Karen Clarke has been a valued member of the Anaplan leadership team since 2017. Over the last four years, she's grown Anaplan's business in Asia Pacific, driving a nearly 240% increase in revenue in the region between FY19 and FY22. Prior to building Anaplan's business in APAC, Karen led the company's Northern European business, and held senior roles at Oracle.
"Establishing Anaplan as a platform of choice in Asia Pacific has been an incredible journey. I am grateful to my amazing team who've helped organisations like Vena Energy, Nitto Denko, and Accolade Wines realize the power and value of Anaplan's dynamic business planning platform," said Clarke.
In her new role, Karen will lead Anaplan's largest go-to-market team to help accelerate the company's growth in North America.
"It's clear that business leaders across North America are grappling with more complexity than ever before – from rising inflation and a strained global supply chain to worker shortages and ongoing pandemic recovery. Now more than ever leaders need the ability to plan on the fly and make decisions to meet the needs of their business as those needs shift – they need Anaplan. We have a massive market opportunity in the region, and I am excited to lead our exceptional team here to new heights as we elevate our sales strategy and help business leaders compete, grow, and win, in this dynamic environment."
Based in Singapore, Mark will focus on sales and channel development, team expansion, and acceleration of the overall goals for the fast-growing region. With over 28 years in the information technology industry, in roles spanning across technical, sales and management functions, and having held various regional leadership roles, Mark has a wealth of experience in Asia growing and scaling businesses across Southeast Asia, Australia and New Zealand, Japan, China, India and South Korea.
"Anaplan is supporting some of the world's most dynamic enterprises, helping them solve operational complexity to drive agility and profitability. That's why I am excited to be joining a company with such promise at this stage in my 28-year career in the technology industry.  As organisations navigate the post-pandemic recovery, it is exciting to see an acceleration in cloud adoption allowing businesses to access valuable data insights, react quickly to market conditions, enable hybrid work, and deliver better services to customers.   My most recent experience working at Citrix and Cloudera in Asia has afforded me the knowledge of the dynamism, pace and complexity of business in APAC and Japan. I am very much looking forward to working with the team and delivering value for our customers."
Prior to Anaplan, Mark served as Vice President of Asia Pacific and Japan at data management software company, Cloudera. Here Mark led an aggressive growth strategy for one of the highest-performing businesses within the company. Mark also led overall strategy at Cloudera in APAC for critical milestones leading up to its IPO, a merger with Hortonworks, and the privatization of the company in 2021. Before Cloudera, Mark also held senior roles at Citrix and Trend Micro where he was instrumental in growing both companies across Asia, Japan, Australia, and New Zealand.
Follow Mark and Karen on LinkedIn for additional updates and visit /customers to learn more about the ways Anaplan helps global businesses deliver on their strategic objectives through effective planning.