Anaplanner of the Year and Visionaries of the Year recognized at Anaplan Hub 2018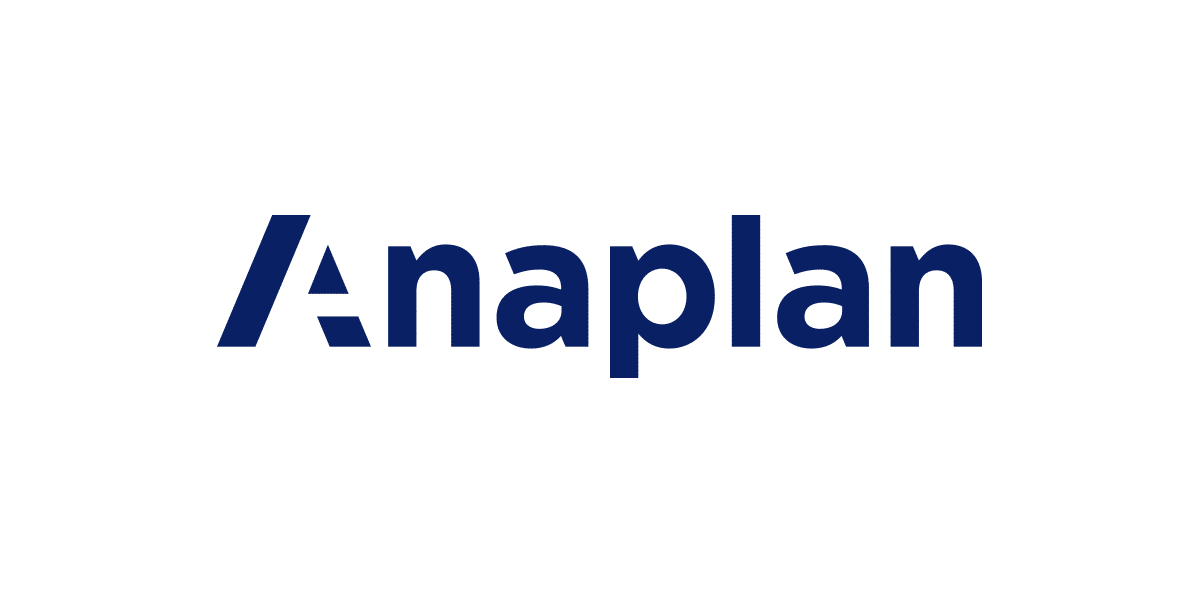 SAN FRANCISCO, CA — March 9, 2018 — Anaplan the leader in Connected Planning, announced customer awards this week at Hub 2018, the world's only Connected Planning conference, where industry visionaries, leaders, and experts, as well as people looking to be inspired, gathered to advance connected planning in market-leading businesses worldwide.
Anaplanner of the Year
Evan Sundermann, Senior Financial Analyst, at Autodesk, is the 2018 Anaplanner of the Year. This award recognizes exceptional model-building expertise, excellence in training and certification, and contributions to the Anaplan community. Sundermann was selected from a group of Master Anaplanners, which is a designation earned by users who have demonstrated excellence in model building with Anaplan.
Visionaries of the Year
Anaplan also announced regional awards for the 2018 Visionaries of the year in the Americas, EMEA, and APAC. Several large brand-name customers were recognized for driving planning transformation and value within their companies, including Ruben Stappers, Chief Financial Officer, ZALORA Group, Singapore.
"Our Anaplan award recipients are not only experts in business planning, but also demonstrate the highest levels of commitment to, and command of, connected planning. They are true change agents and visionaries for their use of the Anaplan platform," said Simon Tucker, Chief Customer Officer, Anaplan. "We're proud to recognize them for understanding, mastering, and promoting connected planning as a way to improve organizational success."
The global Anaplan community, inspired by visionaries, industry leaders, and experts, was assembled at Hub 2018 through March 7 in Las Vegas to connect, learn and grow in the use of Connected Planning. Deloitte was the Global Platinum Sponsor of Hub 2018.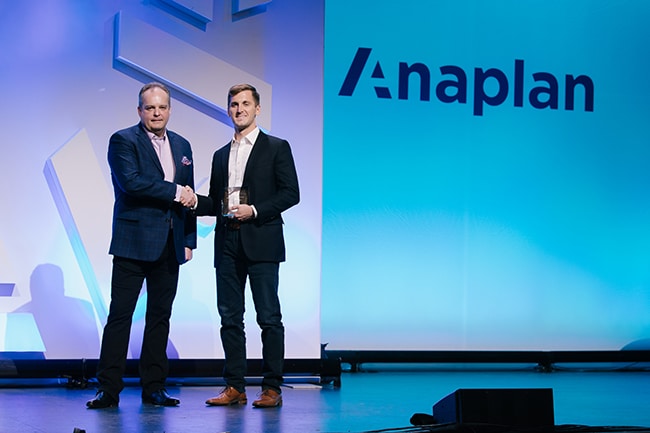 At Hub 2018, Evan Sundermann, Senior Financial Analyst, Autodesk, was named the 2018 Anaplanner of the Year at an awards ceremony hosted by Anaplan Chief Customer Officer Simon Tucker.
About Anaplan
Anaplan is the leader in Connected Planning. Our purpose-built software-powered by our patented Hyperblock engine-enables dynamic, collaborative, and intelligent planning. Large and fast-growing companies worldwide use our solutions to connect the people and data required for trusted plans and accelerated decisions essential to leading in their markets. Based in San Francisco, we are a privately-held growth company with 20 offices, 175 expert partners, and more than 850 customers worldwide. To learn more, visit anaplan.com.