Change makers: A conversation with Coca-Cola and MassMutual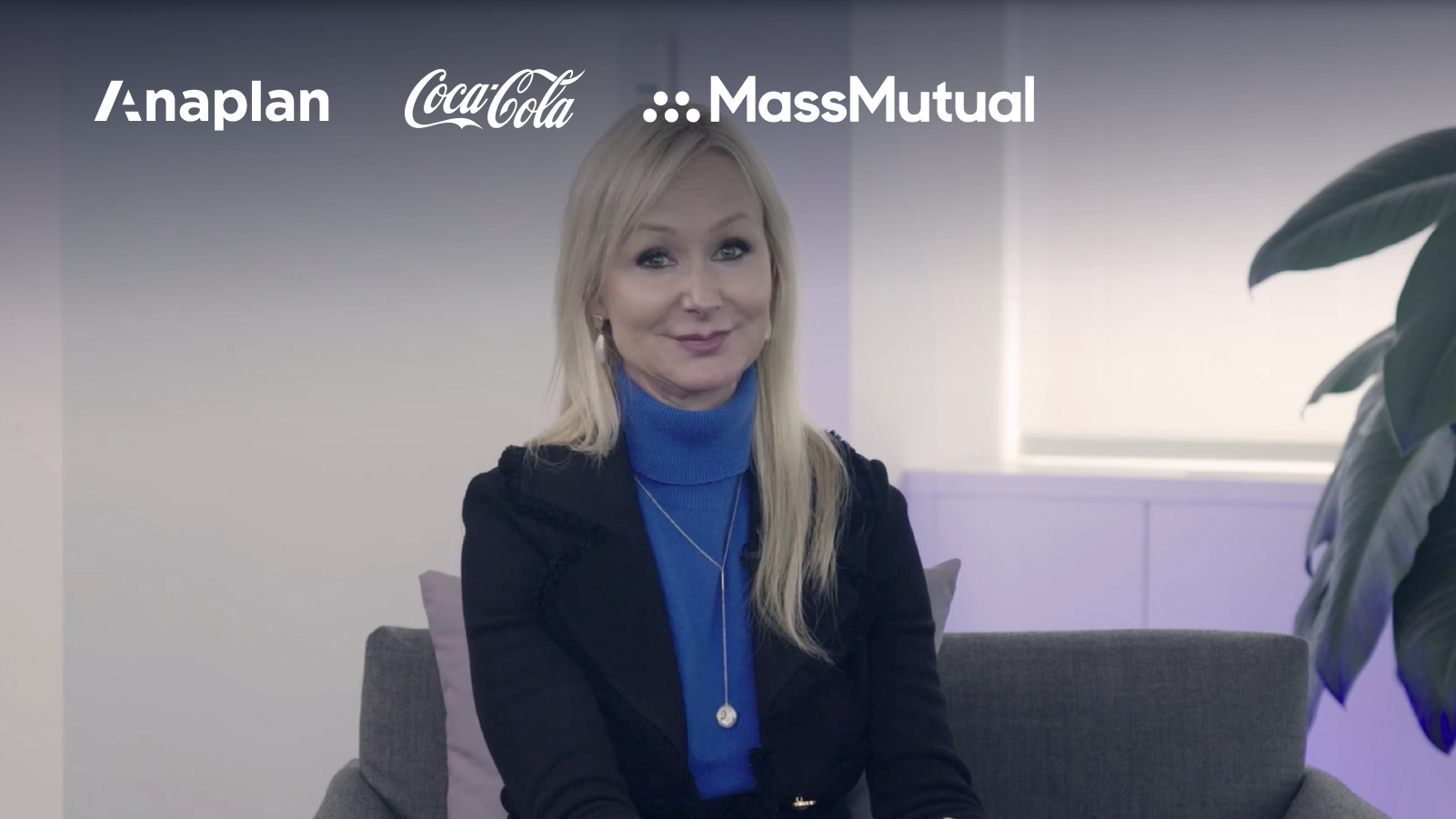 Before we joined the Anaplan executive team, Victor Barnes and I were both Anaplan customers. I spent twenty years with Verizon, most recently serving as the CFO of the Verizon Business Group, and Victor led transformation at The Coca-Cola Company as the global CFO of the company's McDonald's division.
As former customers ourselves, we are intimately aware of the value Anaplan can provide to global organizations, especially at a time when volatility is the norm and business value is directly linked to agility and resilience. We also know that digital transformation projects require change management, and that having the right champion at the helm of a project can be critical to success.
Victor and I were thrilled to have the opportunity recently to sit down recently with Anaplan customers from MassMutual and The Coca-Cola Company who have championed impressive digital transformation projects within their organizations. We discussed the changing business landscape, how large global enterprises are leveraging data and technology to respond to complexity in new ways, and the impact Anaplan has had on their teams, as well as on their overall execution and business performance.
Here are just a few of the amazing insights we heard during those conversations.
"I think it is the dirty secret of most of the Fortune 500 that a lot of enterprises still run off spreadsheets. People are running billions and billions of dollars through these spreadsheets, and in our case, a $20 billion dollar revenue plan was running through spreadsheets."
"What's been great about using a tool like Anaplan is that we were able to create a system that people can really collaborate together on. We have our national customers that cross the entire U.S., and then bottling partners in different geographies. Aligning on one common plan between the groups is always a challenge when you're tossing spreadsheets over the fence. With Anaplan, we can share each other's perspective in real-time, and people can see what each other are thinking and really come together and align on one revenue plan that makes the most sense."
– Alex P. Durham, Director, Revenue Growth Management at The Coca-Cola Company 
"We have introduced this tool in a time of market instability and a global pandemic – if there was ever a case for change, and a reason why you need this type of functionality, this was the environment for it."
"I chose Anaplan because it had the functionality that was so easy to use that I could put it in the hands of our brand-new analysts, and they could use it like it was just a spreadsheet. I absolutely love that ability to put the power in the hands of our team to actually create such a beautiful and elegant tool."
– Greta Hager, Head of Financial Planning Analysis at MassMutual  
Hear more from these inspiring leaders by watching our full Anaplan Live! Session, on-demand HERE.