MCA Technology Solutions and Anaplan Partner to Bring Cloud-based Modelling and Planning to India
Brings agile deployment and flexible solution to address business uncertainty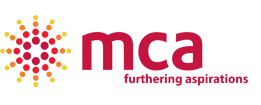 Bangalore – 6 January 2013 – MCA Technology Solutions (MCATS) has partnered with Anaplan, the leading business modelling and planning platform for sales, operations and finance, to offer Anaplan's award-winning solution in India.
With the partnership, MCATS will offer Anaplan's platform to its customers, empowering them to plan, collaborate and act in real-time with powerful, easy-to-use models. Anaplan will be integrated as part of MCATS's end-to-end solutions and implementations for businesses in India to connect data, plans and models across the organization.
"MCATS constantly supports its clients on the optimal utilization of IT resources. Anaplan is an ideal fit for us due to its agility and user-friendliness. Companies can replace multiple systems with one, integrated solution that delivers on key metrics like speed, flexibility, low TCO, user adoption and availability," said S.V. Kartick, Executive Director, MCA Technology Solutions.
"We are delighted to work with MCATS to bring Anaplan to businesses in India. MCATS's experience and expertise in a diverse range of industries enables them to advise customers on how to turn the complexity of business operations into powerful, easy-to-use models," said Samir Neji, Managing Director, Anaplan Asia.
MCA's wealth of industry experience spans Telecom, Agro, Energy, Banking, Engineering, IT and Pharmaceuticals. With Anaplan's flexible platform, businesses in these sectors can rapidly respond to changing dynamics.
"In the wake of inflation and rising pressure on fiscal balances from the depreciation of the rupee, business users in India need to account for complex variables and disruption," commented Neji. "From creating dynamic scenarios to running real-time reports, Anaplan allows businesses to leverage data to navigate business uncertainty and make crucial decisions."
Organisations like AirAsia Expedia, SilverNeedle Holdings Group, Razer, HP and McAfee are using Anaplan to stay ahead of critical business events, rapidly model potential impacts, and course correct on the fly.
About Anaplan
Anaplan is disrupting the world of business modelling and planning. We built our platform from the ground up to empower companies to plan, collaborate and act—in real-time. Stay ahead of critical business events, rapidly model potential impacts and course correct on the fly. With Anaplan's cloud-based platform, you can continuously align your people, plans and spend to your market opportunities. Anaplan is a privately held company, headquartered in San Francisco, CA with global offices on four continents. To learn more, visit anaplan.com. Join us on twitter: @anaplan
About MCA Technology Solutions
MCA Technology Solutions is a value based IT solution provider that aims at enhancing the returns on every strategic investment made by the customer through their unique and custom specific performance management and analytical solutions. MCATS has an informidable blend of industry, finance and technology experts who design and deliver solutions that look beyond the data and help their customer's get more informative business insights. Connect to the company at mcats.co.in