New planning and modeling tool to support growing demands on tax environment
New planning and modeling tool to support growing demands on tax environment
Finext and The Resource develop app on Anaplan for corporate tax reporting.
Voorburg, September 22, 2015 – Corporate tax reporting faces a number of trends. The call for more transparency, the growth of sustainability reporting and upcoming legislation such as country-by-country reporting are all demanding detailed tax information. Specialists from Finext and The Resource used Anaplan's cloud-based planning and modeling platform to build a specific application for corporate tax reporting. Anaplan brings together an unrivaled planning and modeling engine, collaboration in the cloud, and a simple interface for business users. Anaplan customers can choose from over 100 pre-built planning apps from the Anaplan App Hub, or easily build their own apps. The new tax reporting app is available on the Anaplan App Hub and enables companies to provide tax information in an effective and user-friendly way.
The field of corporate tax reporting is changing. "There are a number of changes occurring at the same time," says Patrick van Gerven, The Resource. "First of all, there will be new legislation such as country-by-country reporting for multinationals by January 1st 2016. Secondly, there is a growing public awareness regarding taxes combined with an increase in sustainability reporting. This leads to more transparency about tax principles, tax data and the taxes paid per country." To answer these trends, organizations need a detailed, actual and accurate insight in the tax position per entity and per country.
Effective tax process
Tax reporting technology is becoming increasingly important. "The new application enables a smooth and effective tax process," says Jethro van der Veer, Finext. "Also, integrating the tax application with the existing Performance Management applications built on Anaplan helps to gather reliable tax data throughout the organization."
Cloud-based
The newly developed tax application is built on Anaplan's cloud-based platform, providing a simple interface accessible anytime, anywhere. "This ensures that tax managers have access to the same up-to-date figures as finance," says Marco van Oosterhout, Managing Director Anaplan Benelux. "It is user-friendly and flexible, making it easy to adapt the application to legal or organizational changes."
Please visit apphub.anaplan.com/corporate-tax-reporting-app.html for more details.
More information
Please contact:
Jethro van der Veer; +31 (0) 70 300 3000 or Jethro.van.der.Veer@finext.nl.
Patrick van Gerven; +31 (0) 64 878 0985 or patrick.van.gerven@theresource.nl.
About Finext
Finext is a family of consultancy firms with in-depth knowledge of industries, themes and technologies. By creating trust, building connections and thinking out of the box we help organizations to genuinely improve their finance. We believe that simplicity really works. Simplicity brings speed, improves business and creates agile organizations. Reducing complexity allows professionals to return to the essence of their field.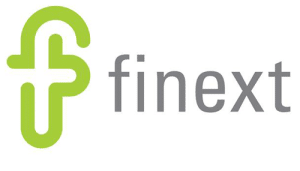 About The Resource
The Resource is the leading firm for tax recruitment and tax interim and projects in The Netherlands. Since many of our candidates and project specialists have an international background we also offer our services in other countries in Europe with a focus on Switzerland. Our team consists of highly qualified professionals all with a background in tax who have gained extensive hands-on experience at in-house tax positions in multinational companies.


About Anaplan
Anaplan is the enterprise planning cloud. Anaplan brings together an unrivaled planning and modeling engine, collaboration in the cloud, and a simple interface for business users. Anaplan customers can choose from over 100 pre-built planning apps from the Anaplan App Hub, or easily build their own apps. Anaplan is a privately held company, headquartered in San Francisco, CA with global offices on four continents. To learn more, visit anaplan.com. Follow us on twitter: @anaplan